Week 19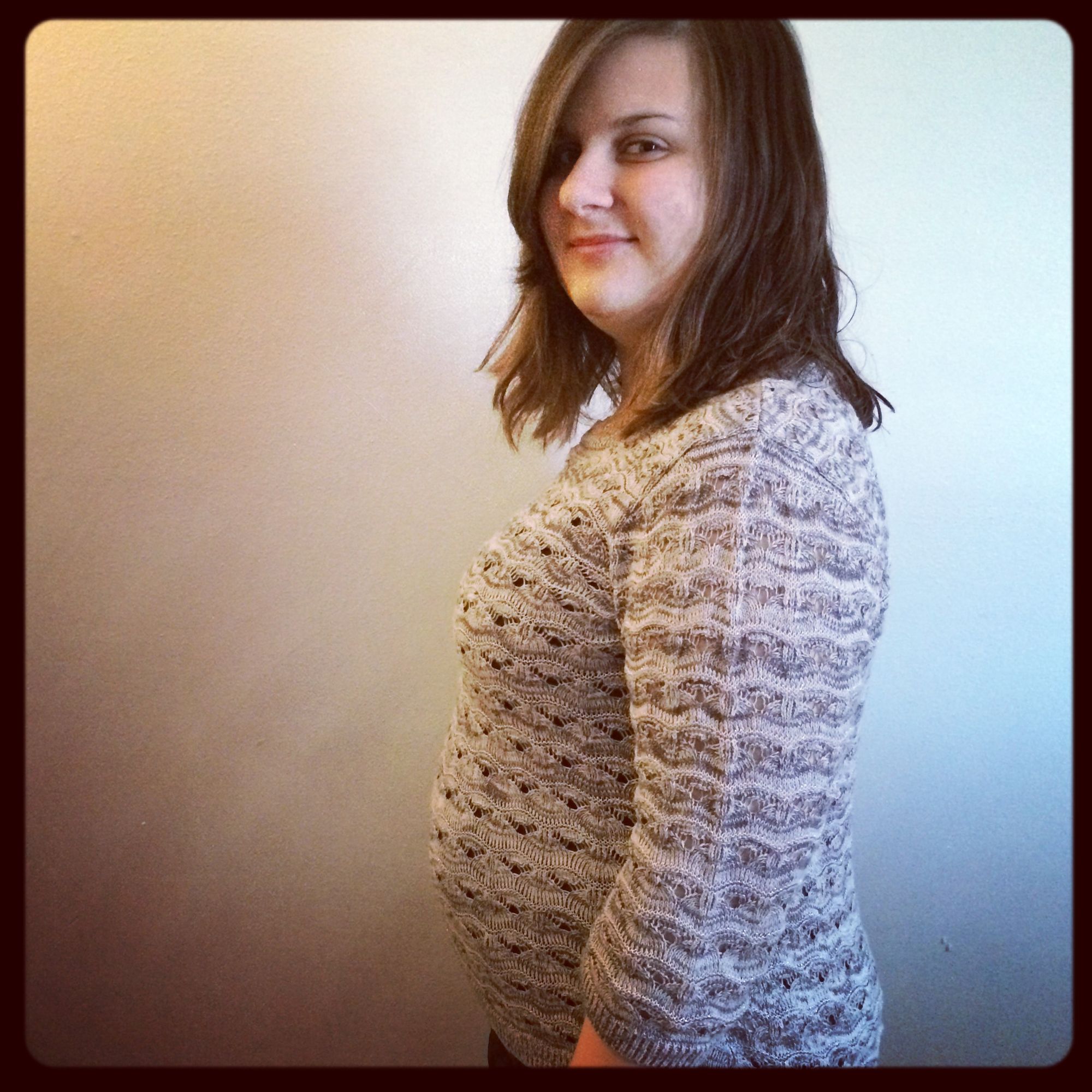 Happy week 19 everybody!
Life has been amazing and crazy busy since I last posted. What's going on? On Sunday Ben and I went to a bunch of open houses. We figured that after all of the rain that we had the day before (2″) we would be able to take out the houses with wet basements (because who wants to deal with a wet basement as a first time homebuyer? not us) and we crossed a couple houses out because of that. We did find a house that we completely fell in **LOVE **with. So much so we put in an offer on the house. Once we know for sure we will let you all know. But how exciting is that? It is completely updated  (with a dry basement) and is totally amazing.
Yesterday we had our monthly appointment. We heard Baby B's heartbeat. Its going strong at 154. Next week we find out if we are having a boy or girl, or one of both. (Hey I'm keeping an open mind. Just because we only hear one heart beat and feel one baby doesn't mean another one can't be hiding in there and the heartbeats cant be in sync, so thats that…)
Every now and then I feel a big kick (usually when I am driving so I cant stop what im doing and feel for some more… sassy baby)
Also, baby seems to like rock music. Whenever Thousand Foot Krutch – Courtesy Call comes on baby kicks more than normal this happened today… (for those who are curious, this is the song https://www.youtube.com/watch?v=CRPIInfuSCM .)
Last Friday we went to Babies R Us and we spent about an hour and a half looking at strollers and car seats. If anyone has any recommendations please feel free to share them. We are looking for a jogging stroller because of all the camping we do it would be nice to take the stroller with when the time comes.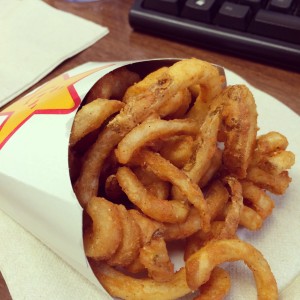 Still loving the french fries.
How far along?  19 Weeks
**Total weight gain/loss: ** +9lbs
**How big is baby: **Baby is measuring in at 6 inches. Thats about the size of a Mango. Weighing in at 8.5 oz.
**Maternity clothes? **Most of my work pants don't work anymore, so I need to stock up on some skirts and dresses.
**Sleep: **Sleep has been amazing, although waking up every now and then to roll over or go to the bathroom is crazy…
Best moment this week:  Hearing the heartbeat again!
Movement:  I am finally starting to feel some movement. and every now and then i get a big kick or punch.
Food cravings:  French Fries and apples.
Gender:  No wives tales this week… I'm just ready to know
Belly Button in or out? In, but it feels more shallow than what it was
What I miss: Having more that 2 cups of coffee in a day. I needed it today
**What I am looking forward to: **Our appointment next week when we find out the gender!
Milestones:  Baby is working on the senses today. Nerve cells for the sense of taste, hearing,sight and smell are developing in the brain this week.