Week 18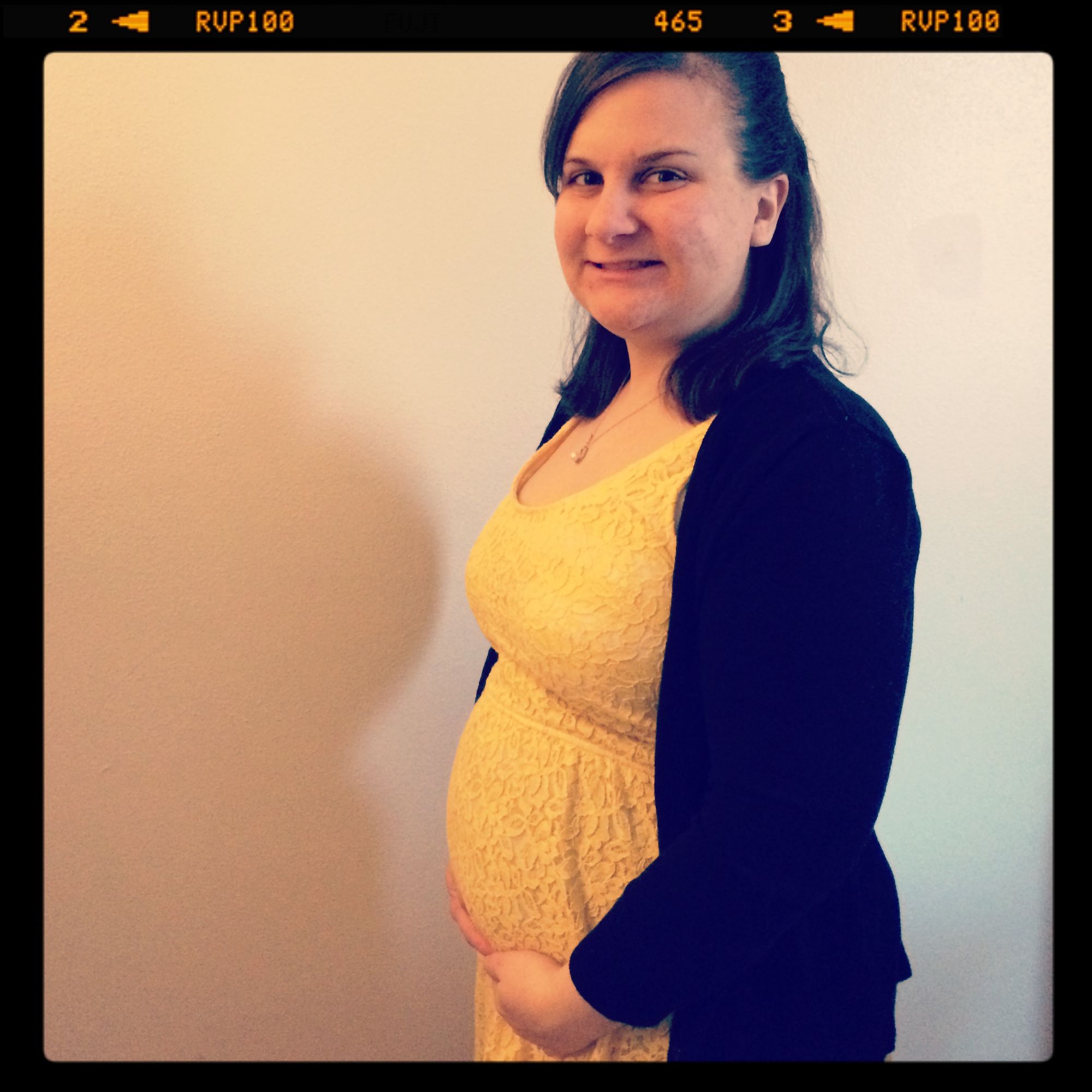 Welcome to week 18! Only 2 weeks until we find out if we are having a boy or girl.
Last week we spoke with a mortgage lender and we were pre-approved to buy a house. So last weekend we went to a few open houses. There were a few hits and a lot of misses. Tonight Ben and I met with a real estate agent and began actually looking at houses. We liked a few, but we would like to keep looking to see what is out there.
The weather lately has been AMAZING! We have been talking walks like its our job. Ruby has really been loving this weather as well! Along with this nice weather comes allergies and they have hit me hard today. no bueno…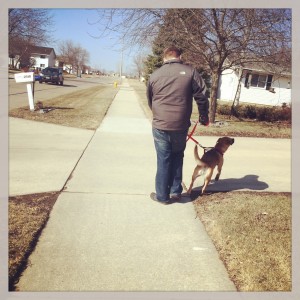 Ben and I have also had some cookie dough sitting in the fridge from Papa Murphy's. He told me that he would make make the cookies, but didn't. SO I made them.
How far along?  18 Weeks
**Total weight gain/loss: ** +9lbs
**How big is baby: **Baby is measuring in at 5.6 inches. Thats about the size of a Sweet Potato. Weighing in at 6.7 oz.
**Maternity clothes? ** Same as before. I'm wearing most of my pre-pregnancy clothes, but my pants are kept up by a rubber band.
**Sleep:  **I have been sleeping better than before. I wake up once or twice in the middle of the night to pee, but I can fall right back to sleep which is nice.
Best moment this week:  Feeling baby move around.
Movement:  I am finally starting to feel some movement.
Food cravings:  No particular cravings this week. I love WATER!!
Gender:  No wives tales this week… I'm just ready to know
Belly Button in or out? In, but it feels more shallow than what it was
What I miss: Being able to take medication for my allergies. (I'm calling my DR tomorrow to see what I can take.)
**What I am looking forward to: **Our next appointment with our OB on the 14th. We get to hear the heartbeat again.
Milestones:  Baby is beginning to yawn, hiccup, sucking, and swallowing. Baby is busy!!!!