Week 17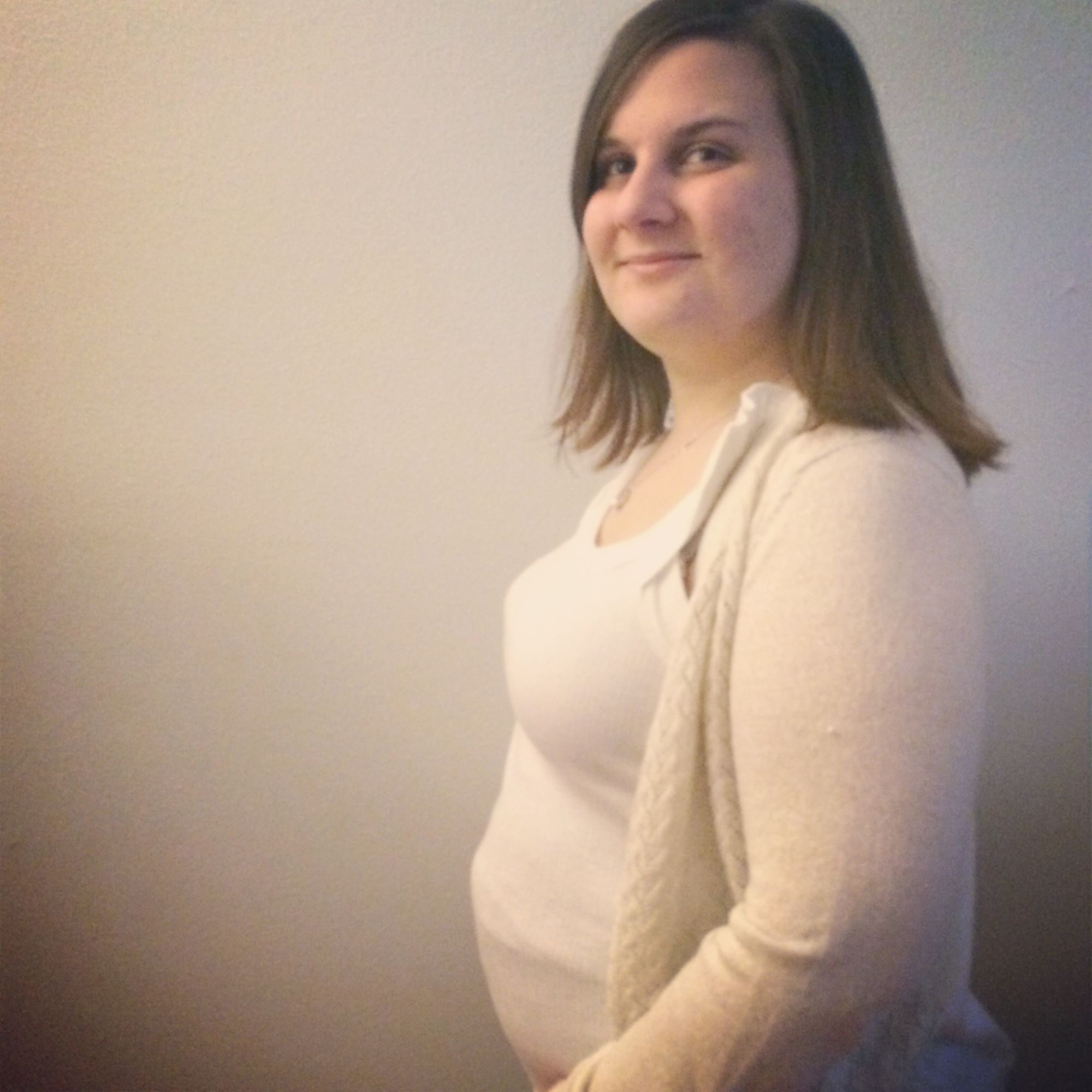 (please excuse my bumpy skirt in the photo.)
Wow! We are almost half way done baking this little bun. It's still kind of crazy to think that I am growing a little person. I'm sure it will feel more real once I start feeling some kicks here and there. Nothing to report yet on that front though.
As you can see I've "popped" and my belly is getting bigger
Sleeping is starting to get uncomfortable (this all started last night too…) I'm going to have to bust out the body pillow tonight. Every time I end up sleeping on my back, or roll close enough to be on my stomach  I wake up. No fun…
Since Ben and I have decided to share our pregnancy journey with all of you we decided that we wanted one little nugget to be kept to ourselves and a surprise for you guys. We have decided that we will be keeping baby's name under wraps until he or she comes into the world. One of the main reasons is that I can't make a decision for the life of me right now. Also, knowing me the baby's name will change on a daily basis
and it wouldn't be nice of me to keep changing it on everyone. So that is that.
*Also some exciting news!!! *Ben and I have booked a flight to Las Vegas to visit our family! We will be leaving on a Saturday afternoon (flying out of Minneapolis) and we will be in Vegas until Wednesday morning, and then we will be taking an Ikea trip (hence flying out of Minneapolis). I am super excited for a babymoon!!!!!! I just can't wait!
Don't forget to take part in our baby pool.
**

    My Awesome Project today! I LOVE SKITTLES right now.**
How far along?  17 Weeks
**Total weight gain/loss: ** +8lbs
**How big is baby: **Baby is measuring in at 5.1 inches. Thats about the size of an onion. Weighing in at 5.9 oz.
**Maternity clothes? ** I only have the shirts and 2 pairs of leggings. Although all of my pants barely zip up anymore, so I am in the market for a pair or two of jeans, and capris. I plan to buy mostly skirts and dresses though.
**Sleep:  **As of last night I wake up when I roll onto my back. Looks like I will be busting out the body pillow tonight.
Best moment this week: Going to my cousin's wedding shower. It was super nice to see family and update them on my pregnancy.
Movement:  I don't think so…
Food cravings:  Peanut butter & Jelly, French fries, skittles, steak with mashed potatoes
Gender: According to the old wives tale if a pregnant woman dangles her wedding ring on a strong, or some other weighted pendant, over her belly. If it goes back and forth it's a girl. If it goes in a circle, it's a boy. Back and Forth. Girl. I will be really shocked in a few weeks if we find out we are having a boy.

Belly Button in or out? In, but it feels more shallow than what it was
What I miss:  Sleeping on my stomach
**What I am looking forward to: **Our next appointment with our OB on the 14th. We get to hear the heartbeat again.
Milestones:  Baby's bones are turning into bone and putting on some fat. Almost halfway!!!