Week 16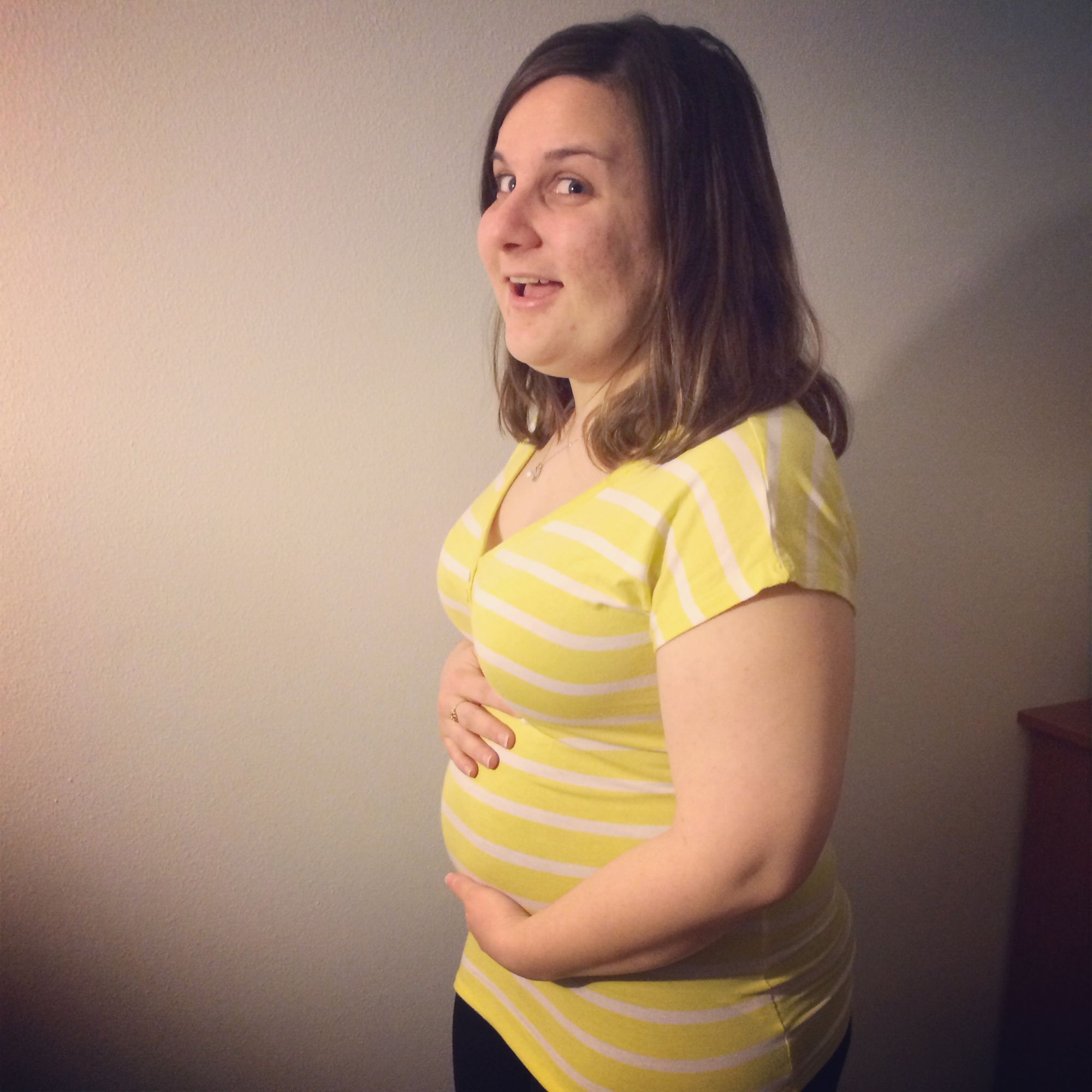 We have made it to week 16! It feels like yesterday that we found out that we were expecting. In 4 short weeks we will be finding out if we are having a little boy or a little girl… I'm not going to lie I'm kind of hoping for a girl. Girls names are all that I can think of. None of the boy names I think of would be something I would name my son… Either way (boy or girl) I know we will be excited!
This past weekend Ben and I bought our first baby items, a few packs of onesies (newborn and 3-6months). We don't want to buy to much until we find out, once we do all the stores better watch out because this momma will be out shopping :). I am also hesitant to buy any nursery items, we plan on moving at the beginning of July, so I dont want to get stuff here just to move it again. We will hopefully be able to buy a house. Once Ben gets back from Minnesota we will be calling lenders and hopefully we can get a loan and start looking. If not we will be renting for another year, which is fine, but that means I need to start looking ASAP.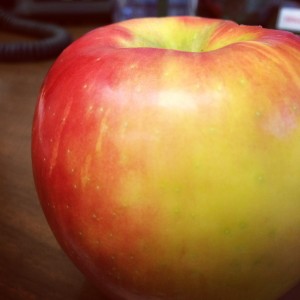 **      **
**    <–  THE MOST DELICIOUS APPLE IN THE ENTIRE WORLD!!!!!**
**How far along?  **16 Weeks
**Total weight gain/loss: ** +4 – holding strong
**How big is baby: **Baby is measuring in at 4.6 inches. Thats about the size of an avocado. Weighing in at 3.5 oz.
**Maternity clothes? ** I bought a few more shirts and another pair of leggings. Everything is getting so tight. I'm living in my sweatpants right now. I have no shame.
**Sleep:  **When I sleep, I sleep. But lately I've been waking up 2 or 3 times to go to the bathroom. I might need to cut down on the water closer to bed time.
Best moment this week: Seeing everyones predictions on our baby pool. Right now Girl is winning!
Movement:  None yet. According to my bump app I should begin feeling something sometime this week and on. I'll have to pay more attention.
Food cravings:  Apples are the love of my life right now. I cannot get enough of them. I also am craving Coca-Cola and French Fries
Gender: According to the Chinese Gender calendar I'm having a girl. You can check it out here. 

Belly Button in or out? In
What I miss:  I really miss being able to button my jeans… #firstworldproblems
**What I am looking forward to: **Going home this weekend to see my family, and they get to see my bump in person.
Milestones:  Baby's hair, eyelashes, and eyebrows are forming this week. Crazy!