Week 15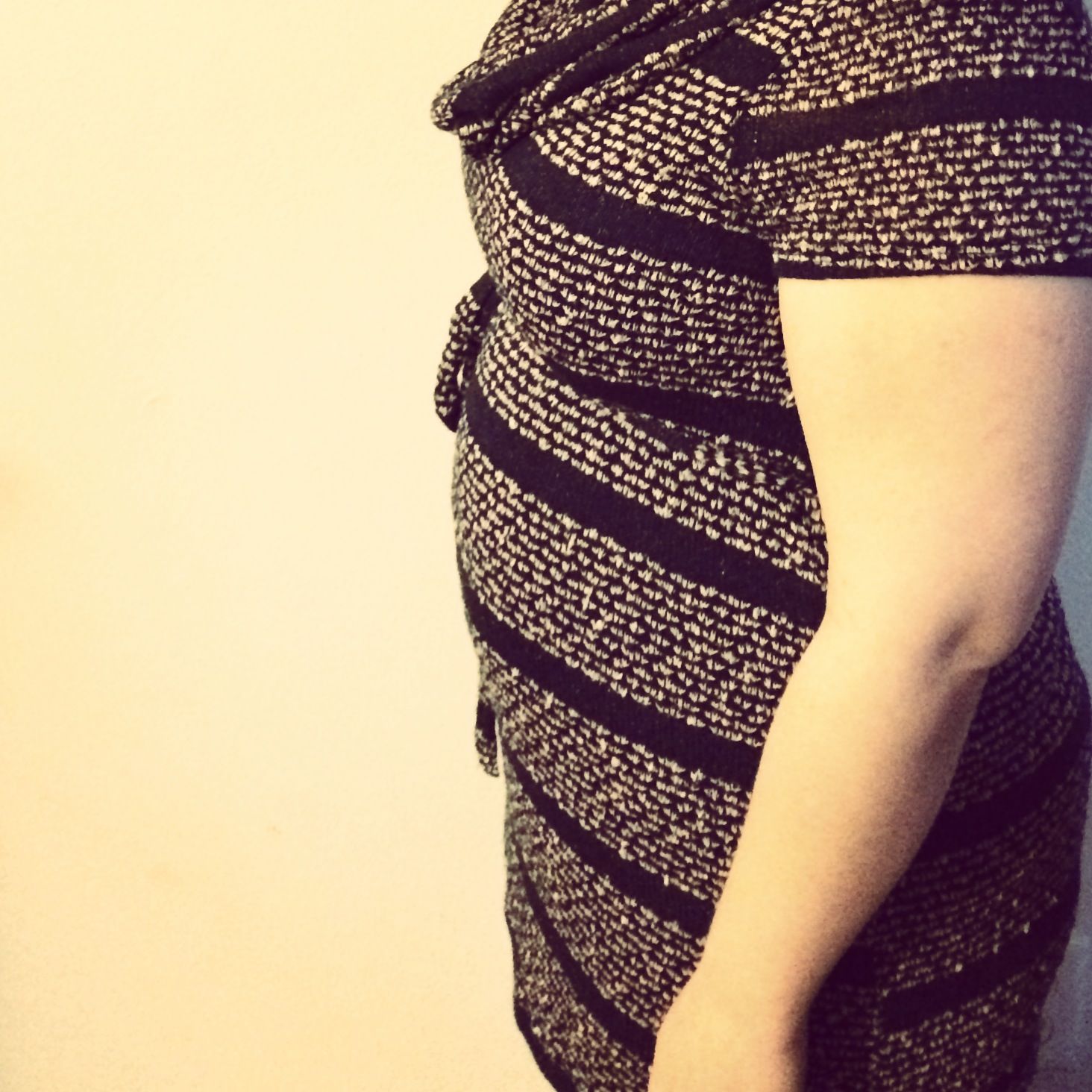 **How far along?  **15 Weeks
**Total weight gain/loss: ** +4
**How big is baby: **Baby is measuring in at 4.0 inches. Thats about the size of a Navel Orange. Weighing in at 2.5 oz.
**Maternity clothes? ** I bought my first set of maternity  clothes. A dress, a pair of leggings and a t-shirt
**Sleep:  **I'm back to my normal sleep. 7 hours a night.
Best moment this week: We went to the Dr yesterday and we heard babys heartbeat. It was measuring in at 155. That was fantastic.
Movement:  None… I think. I feel flutters every now and then…
Food cravings:  Fruit! I can't get enough of apples, watermelon, and strawberries. All I want are salads. Meat is really starting to disgust me which is sad because I LOVE CHEESEBURGERS…
Gender: If the baby's heart rate is over 140 you are having a girl. Looks like a girl!
Belly Button in or out? In
What I miss:  I'm not really missing a lot lately. I'm pretty content
**What I am looking forward to: **Our anatomy appointment at the end of next month!
Milestones:  My energy is slowly coming back. Hurray!
*** ***