Week 13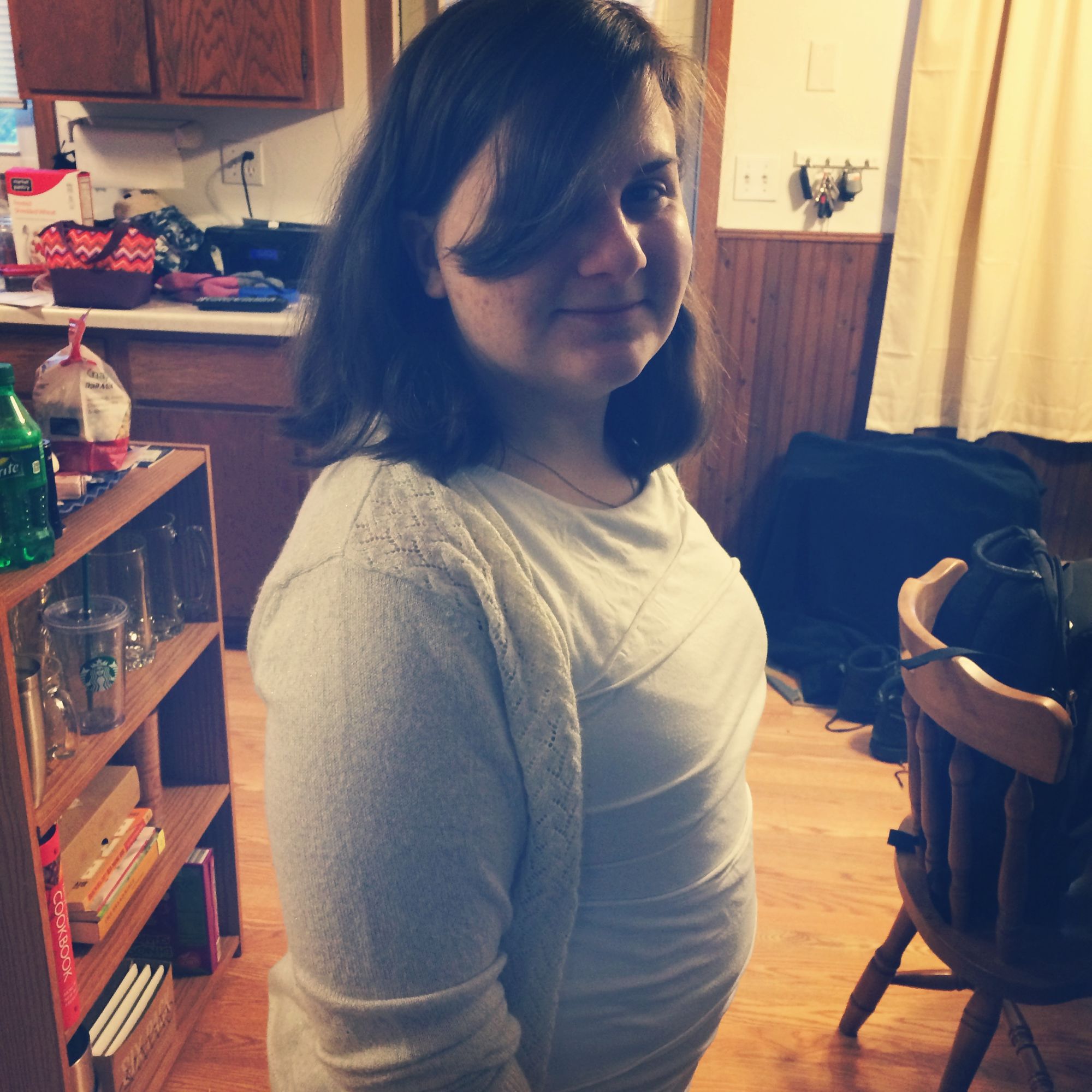 *We missed a few weeks. This is where I started noticing a bump!!! So we start up again with week 13! here we go! *
This Week:
**How far along?  **13 Weeks
**Total weight gain/loss:  **2lbs
**How big is baby: **Baby is measuring in at 2.1 inches. Thats about the size of a peach. Weighing in at .81 oz
**Maternity clothes? ** Not yet. All of my clothes, pants, skirts, shirts are all starting to get tight.
**Sleep:  **I have been sleeping amazingly. I go to bed at 8pm and wake up at 6:15am. Thats over 10 hours of uninterrupted sleep. And I could nap all day. Its kind of amazing.
Best moment this week: Taking our baby news public. We announced that we were expecting on facebook!
Movement:  None.
Food cravings:  French fries.
Gender: According to an old wives tales if you are craving salty savory things you are having a boy. Looks like a boy right now.
Belly Button in or out? In
What I miss:  Sushi… more specifically Alaskan Rolls.
**What I am looking forward to: **Our next appointment
Milestones:  Finally accepting that I am pregnant.