Vivian is 6 Months Old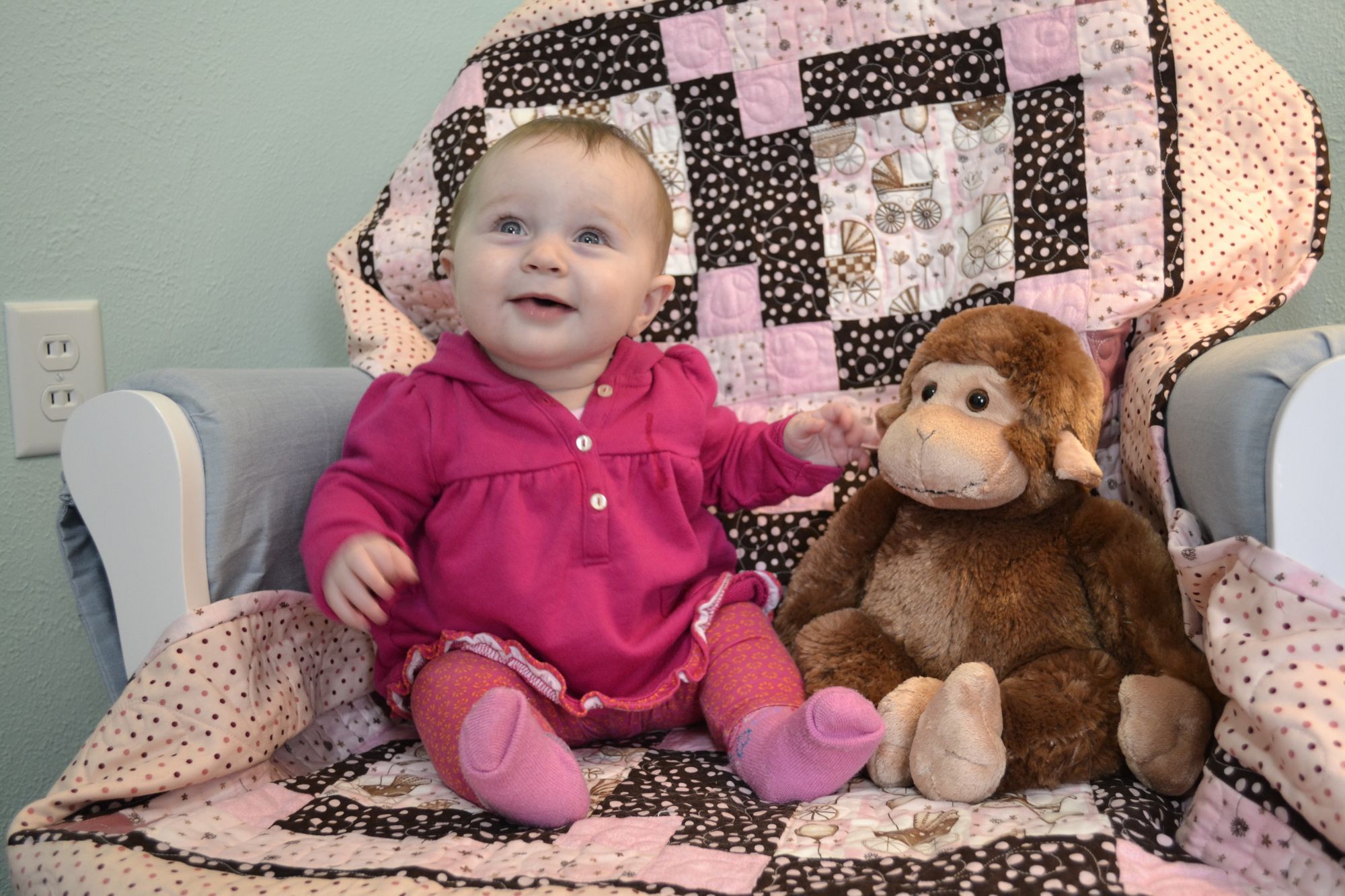 It's hard to believe that Vivian is 6 months old today. Wow. Where has time gone? So much has changed… Sometimes I still feel like I should be pregnant (actually, this time last year I was!) and I should be getting ready for her to arrive. I think I will feel like this for a bit yet. Oh well. I'm not pregnant and she is right here, sleeping in her bouncy chair.
***Things that have changed:
**She used to fall right asleep, now it seems like its always a battle (no matter what stage of tired she is in…).
**She is quite the chunker now… look at that double chin and you should see her leg rolls.
**She has started eating some purees
*And I'm sure there is a bunch more but I am blanking at the moment.
She is growing up right before our eyes, and I wish she would just slow down a little, and let me savor these precious moments a little bit longer. So much has happened this past month. She is now able to sit up with very little assistance from us and has started eating some food. She is still refusing to roll over though; she gets halfway and then gives up.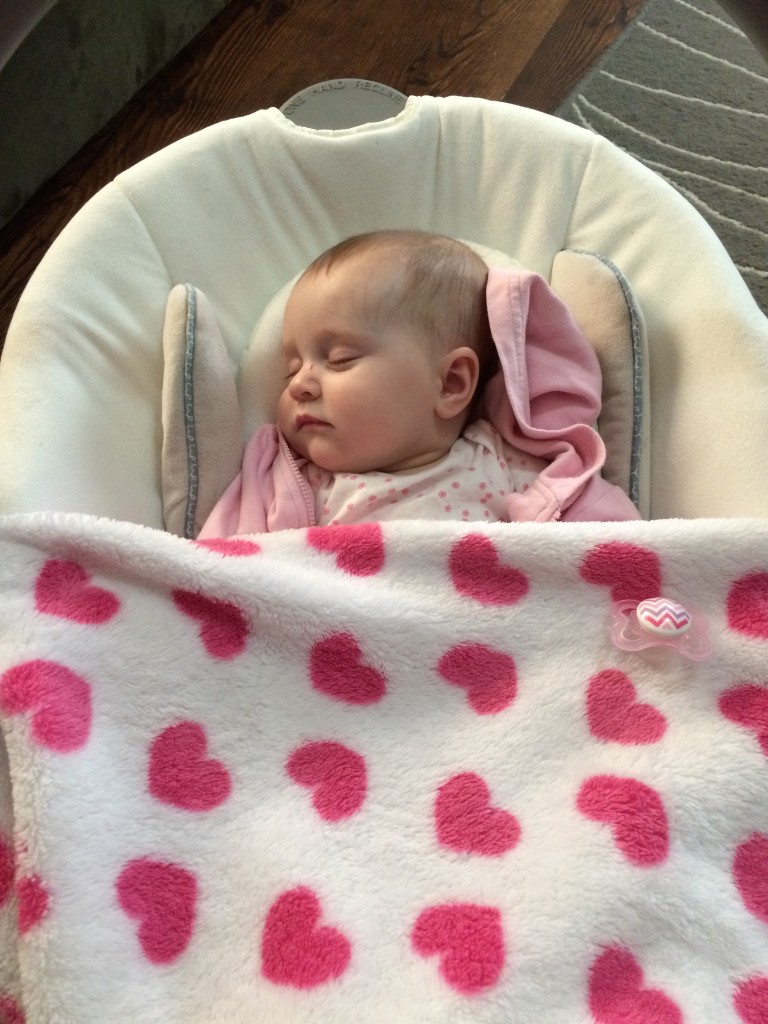 SLEEP: I am proud to say that Vivian is pretty much sleeping through the night! Even though she still sleeps mostly in our room, she is sleeping, and I am sleeping so I am one happy and well rested momma! Yay Go US!

EATING: Vivian has also started eating some purees. I know I mentioned doing BLW and we will. I figured we would start with some purees that way she will get those while at daycare and other stuff while she is at home with us. So far we have eaten: Oatmeal, Applesauce, and Sweet Potatoes. Up next we have banana, carrots, peas, and pears. I'm excited to see what she likes!!!
Along with the purees we are still breastfeeding! I have officially hit my 6 month goal. I have a decision to make now. Do I keep going or do I start supplementing some formula?? We'll see. I have definitely noticed a drop in my supply, so I might end up supplementing.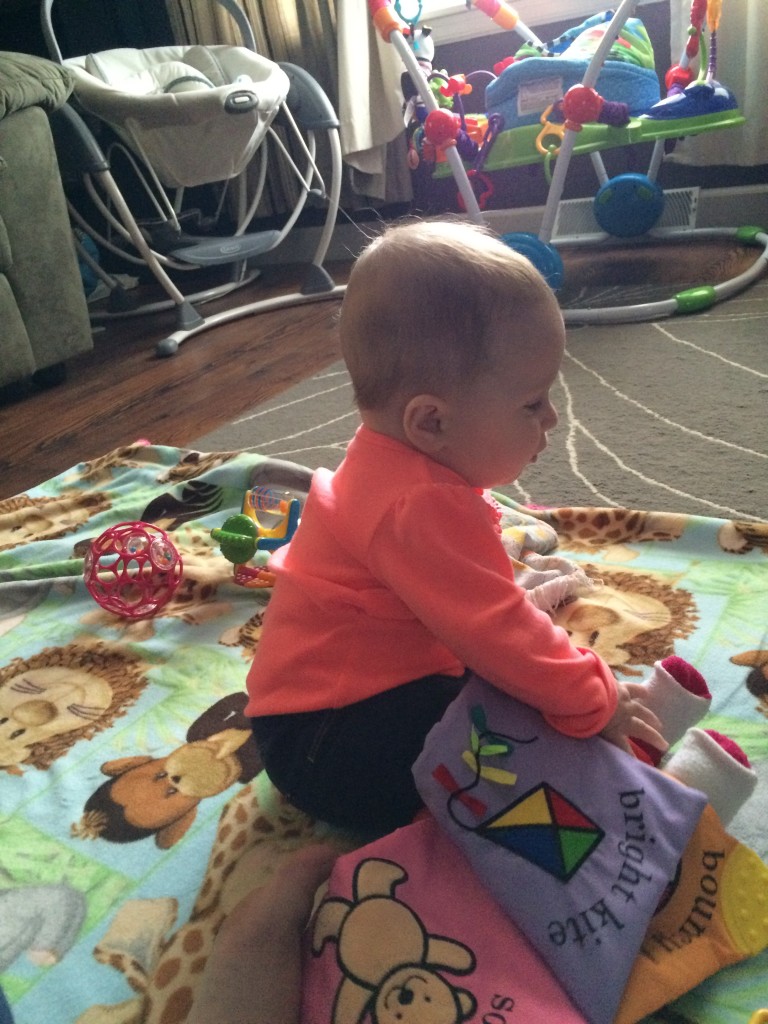 MILESTONES: Vivian still hasn't rolled over, but she is sitting up pretty much by herself!!! She is also developing her conversation skills. She can also grab her feet when she is sitting or laying. She also has started laughing. One of the cutest sounds EVER! Everything that she can grab will end up in her mouth. Like I mentioned above, she is sleeping through the night, and eating things other than breast milk. She loves to stand with our assistance. Has made friends at daycare. And she knows who Ben and I are and where we are.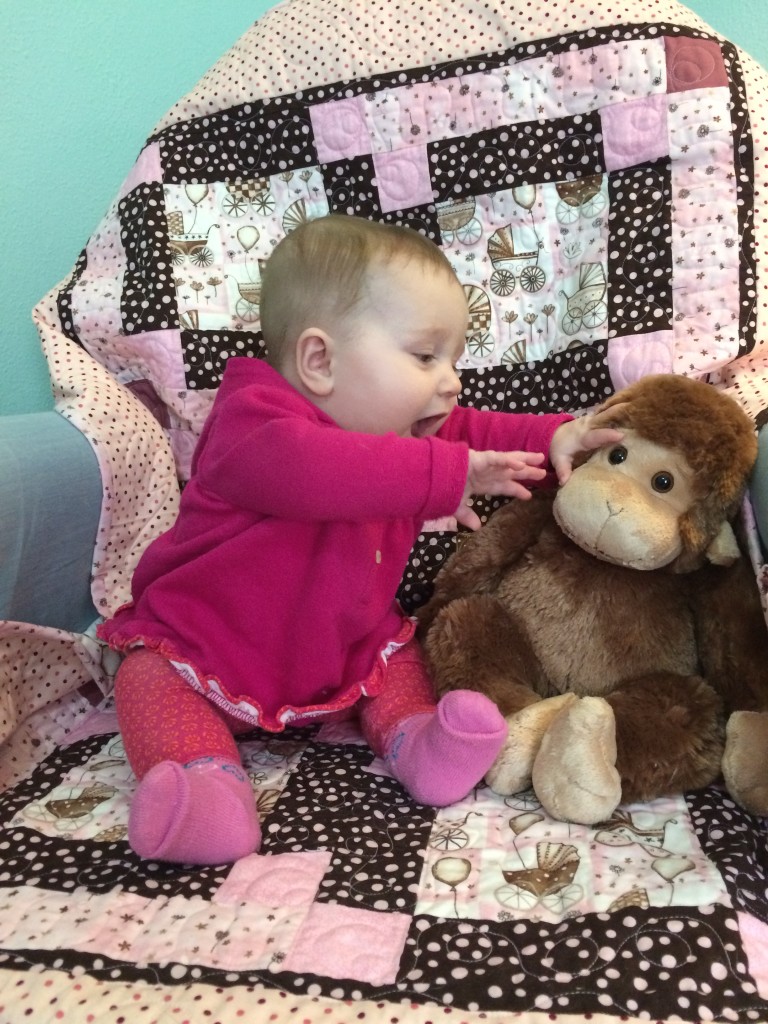 This month has been a busy one. One weekend we went up north to visit Grandmy n Grandpy Greenwood. We hung out and did some shopping and went out to dinner at The Brothers Three (yum) and Uncle Brandon came over for a movie and lunch!!!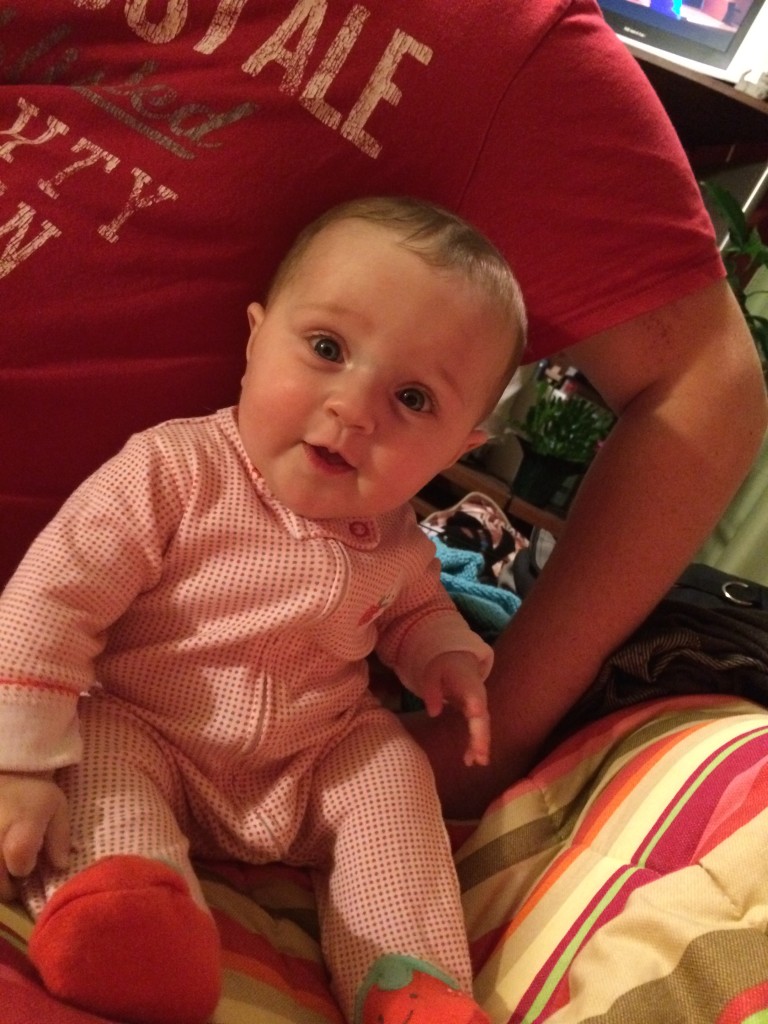 The following weekend my parents came to Oshkosh to move my brother back home (he got a promotion for the Marinette Menards). We mostly packed and did a little bit of shopping and such… Then on Sunday Grandma Kathleen came to visit with Uncle Brandon, too. We ordered some Chinese and Vivi got a whole lotta lovin.
I think it is awesome that Ben and I live close enough to family that we can just decide to go home for a weekend or have family come and visit us. I love the amount of time Vivian gets to spend with all of  her grandparents, and great grandparents. And Thank goodness for things like facetime and skype so she can see her Aunties, Uncle and Cousins that live out of town.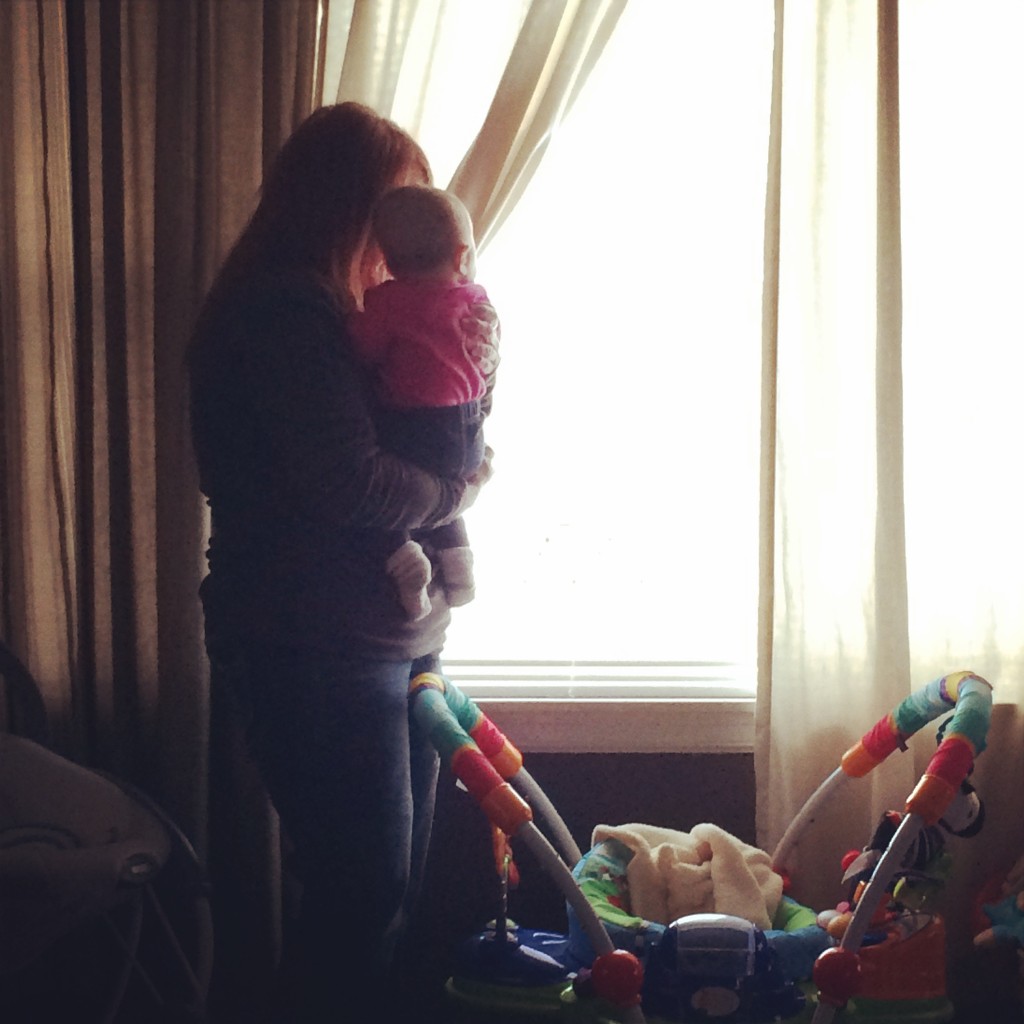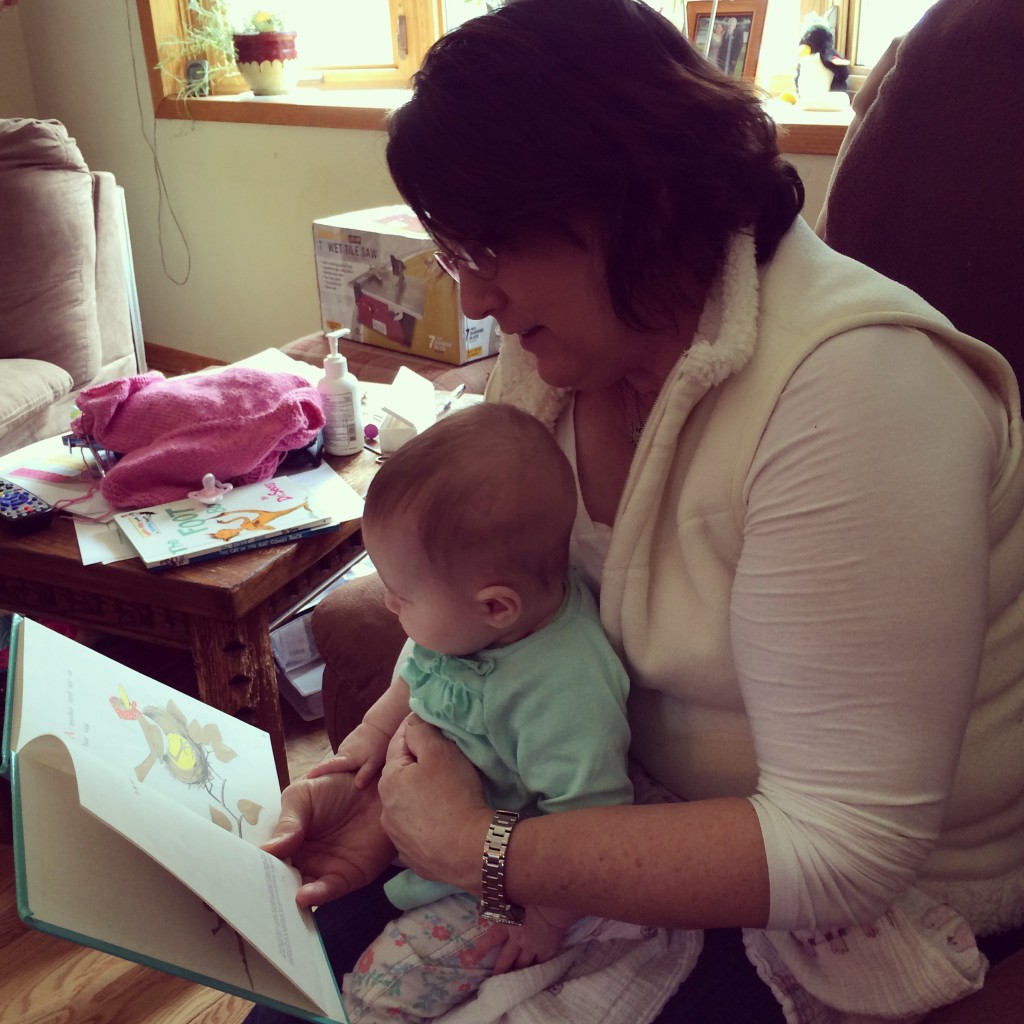 This past weekend Vivian and I took a trip to IKEA!!! It was Vivi's first time going there! She did so well on the car ride and the 2 hours we spent in the store! She is such a trooper. She also made out like a bandit. I got her some sippy cups, bowls, and a stuffed carrot that she wont stop trying to eat.
making a phone call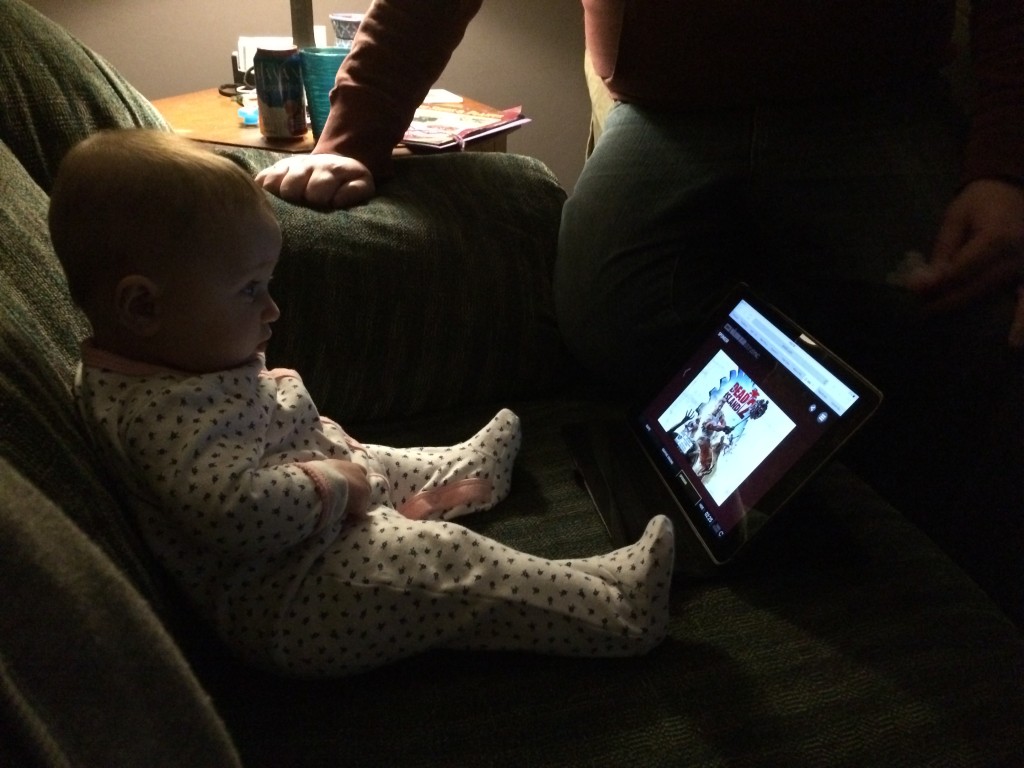 the love of technology starts young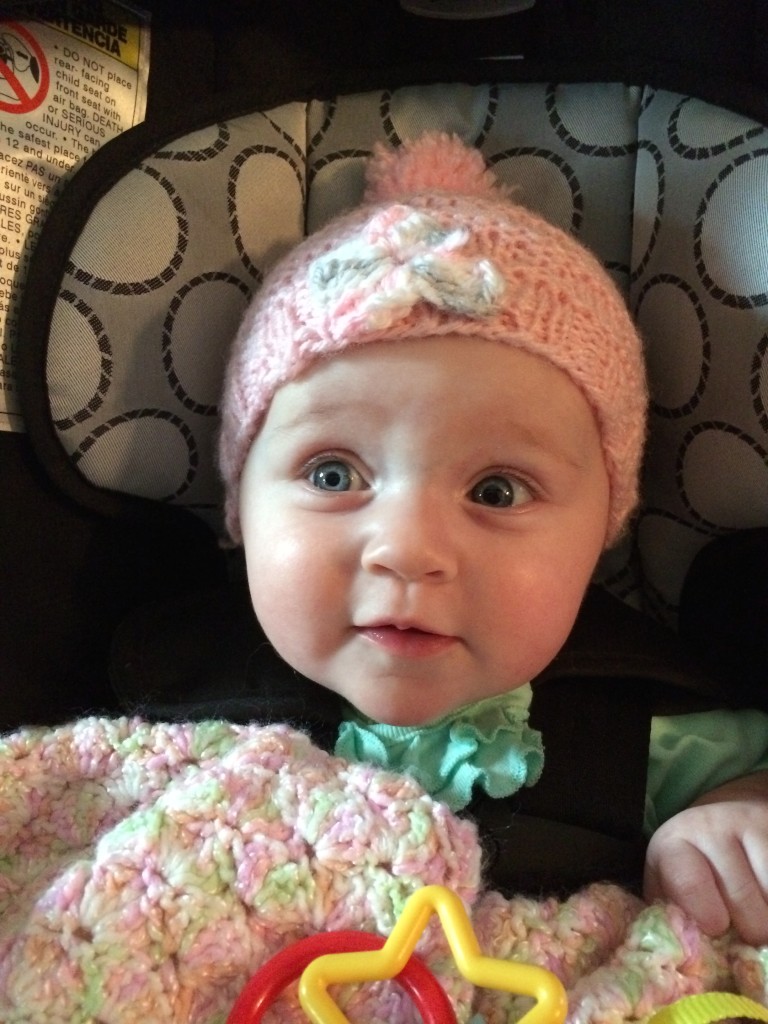 ready to go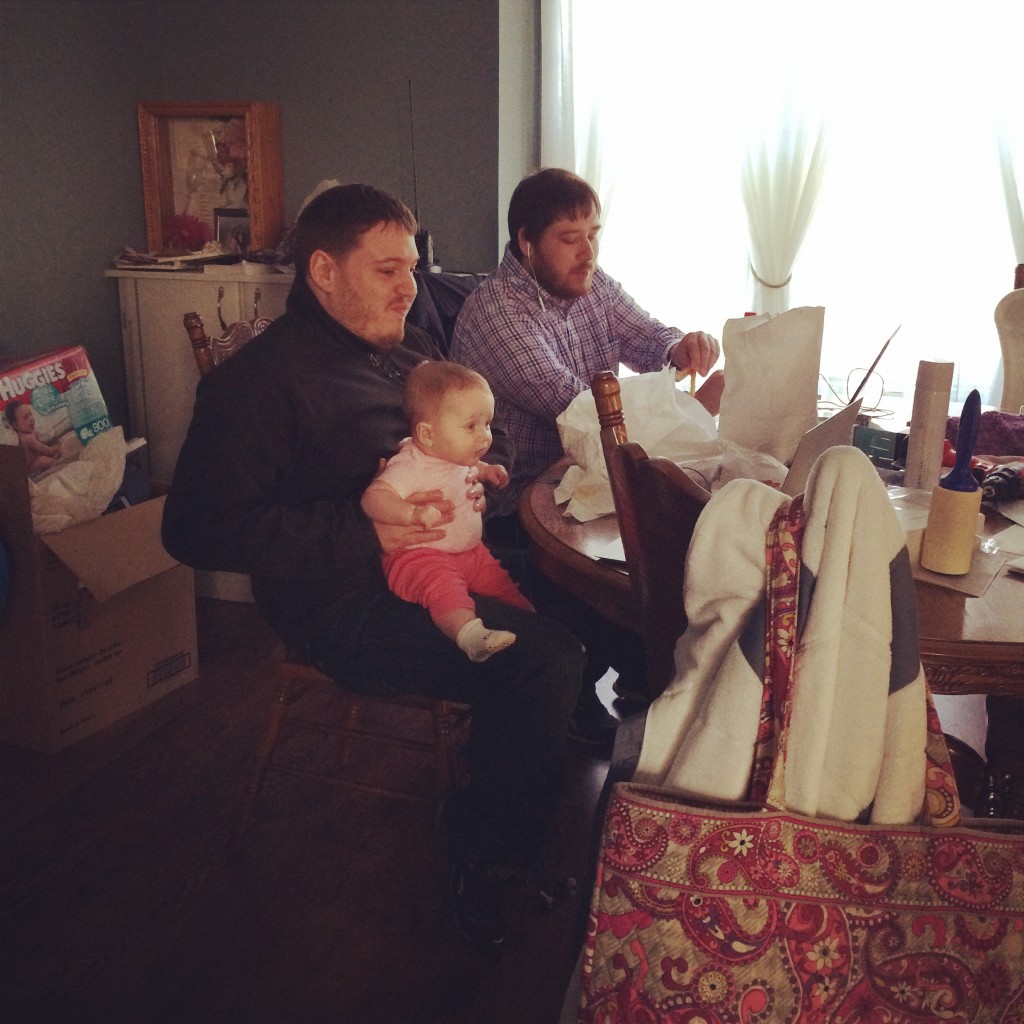 working with the boyz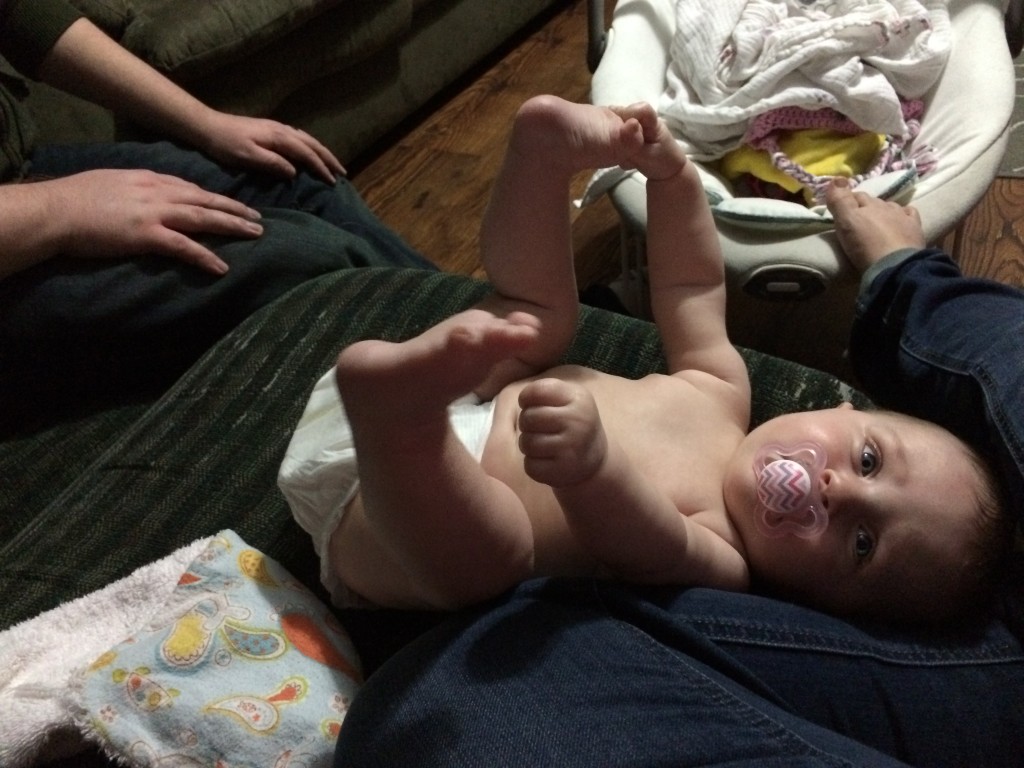 look! i can grab my feet. see?
funny face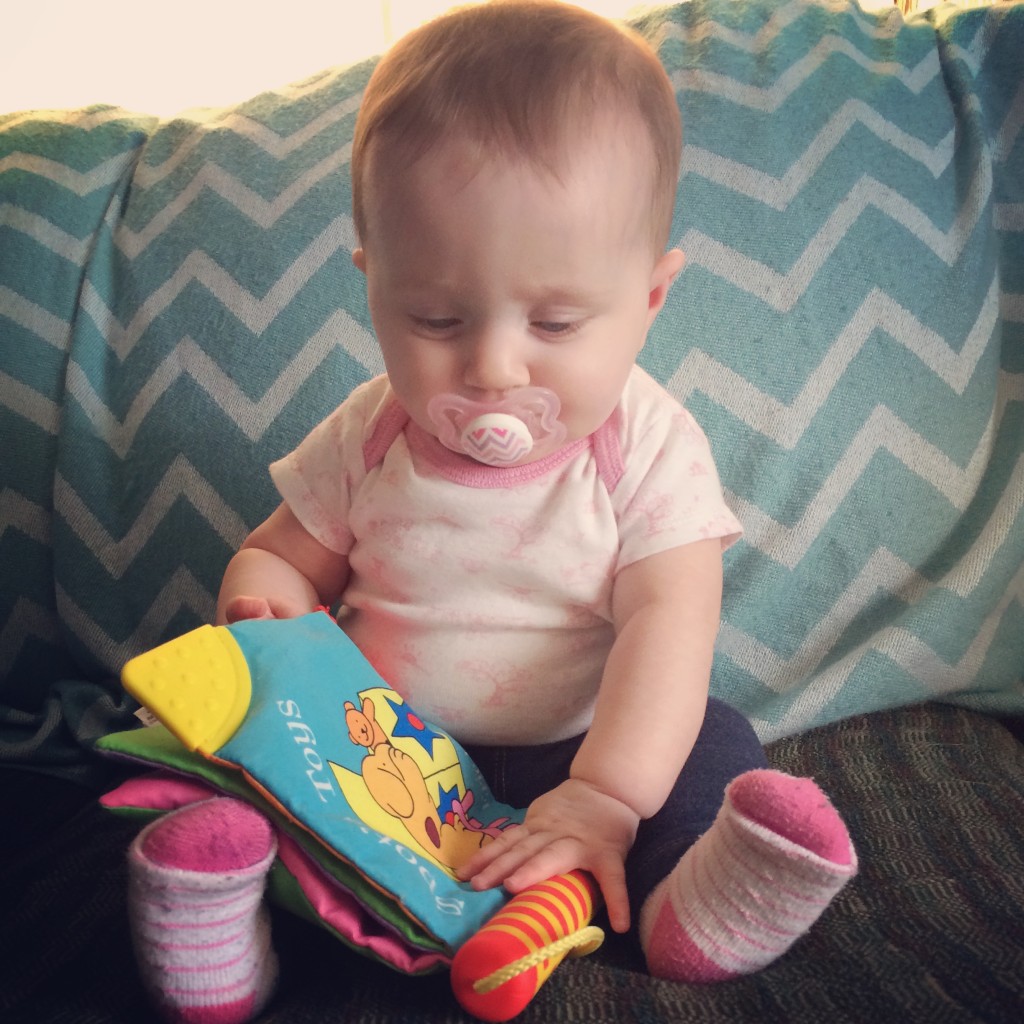 big girl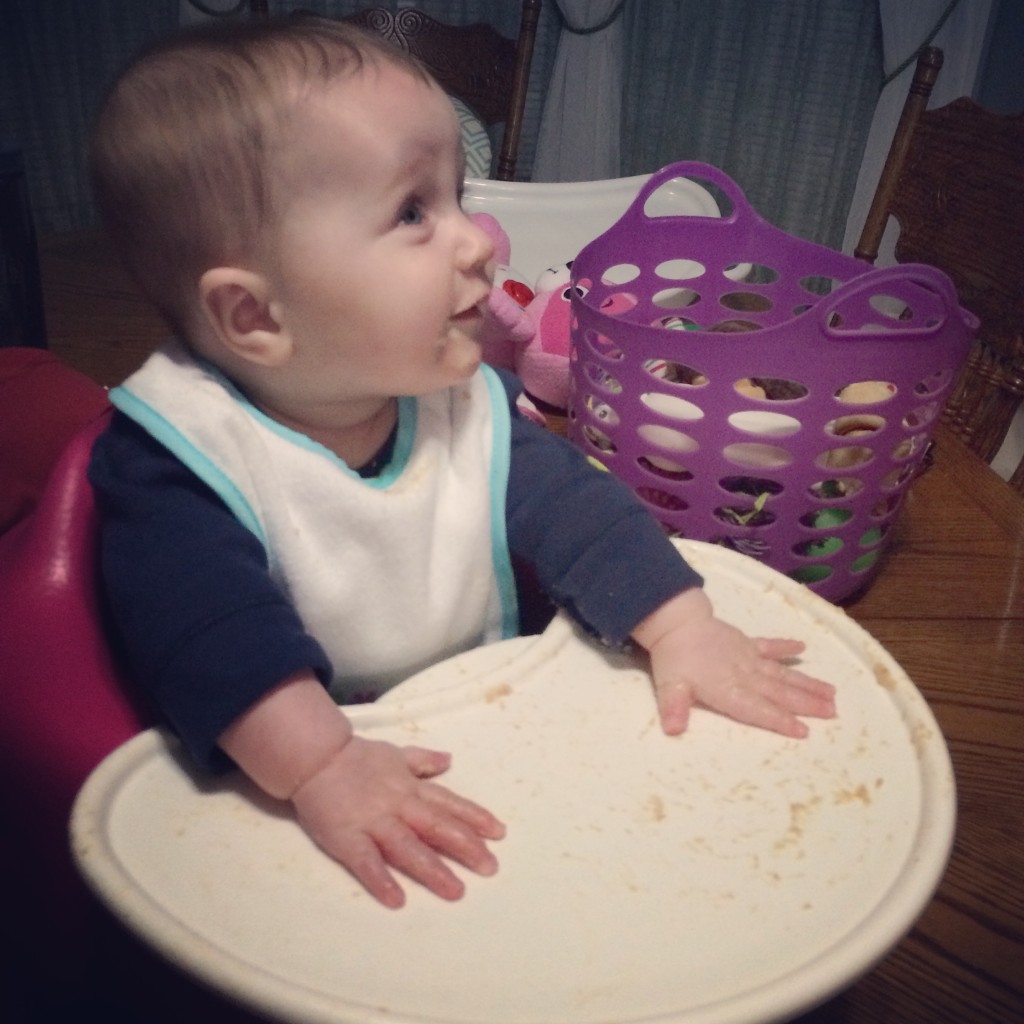 more please.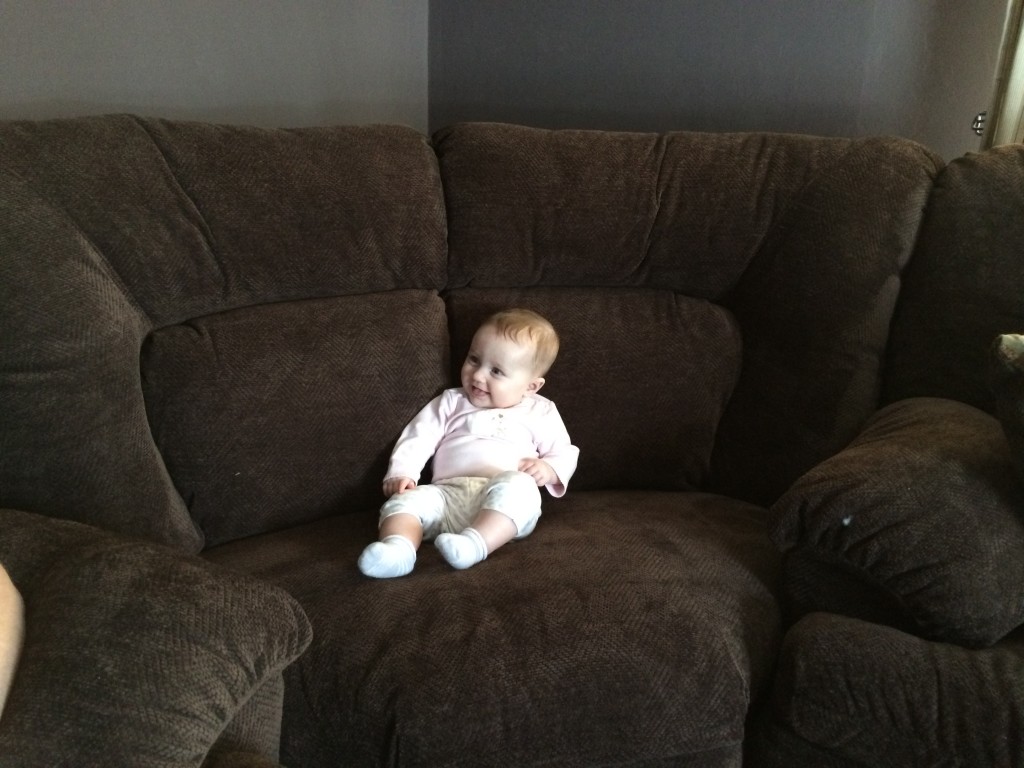 testing out the new couch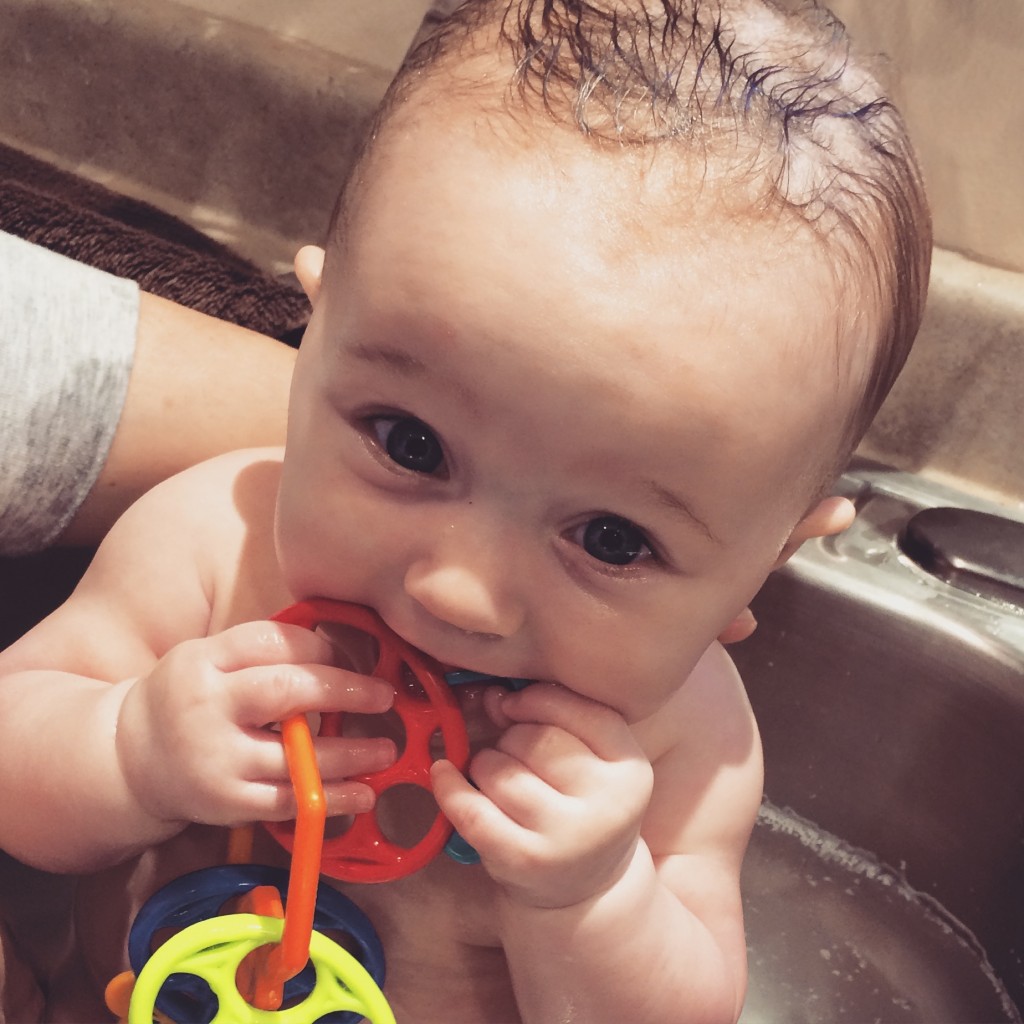 sink bath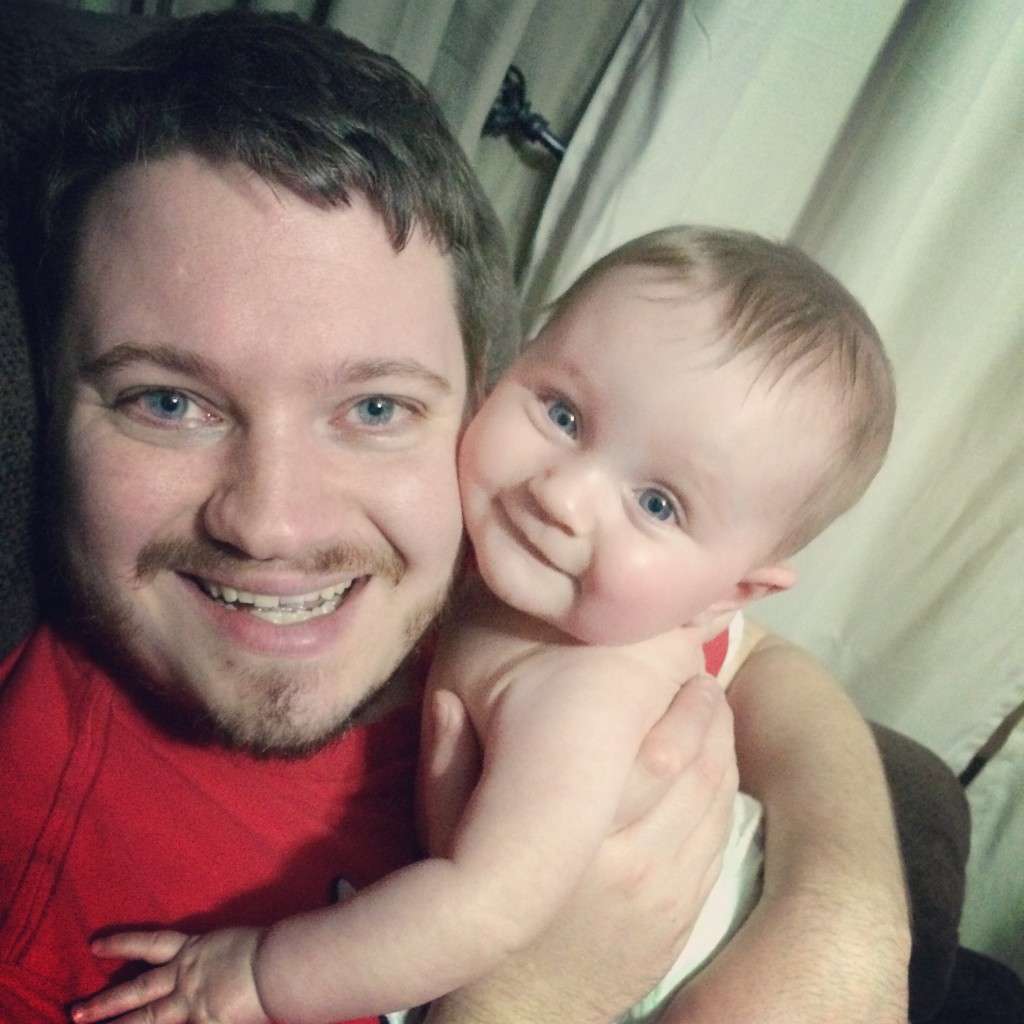 daddy, vivi time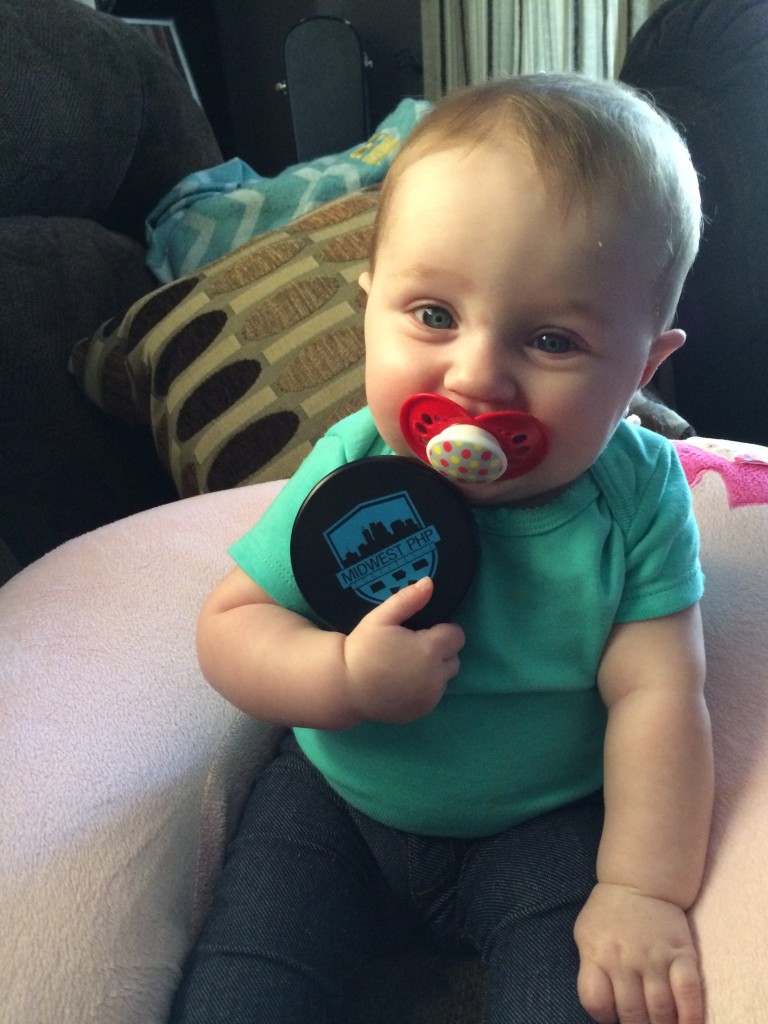 midwest php lover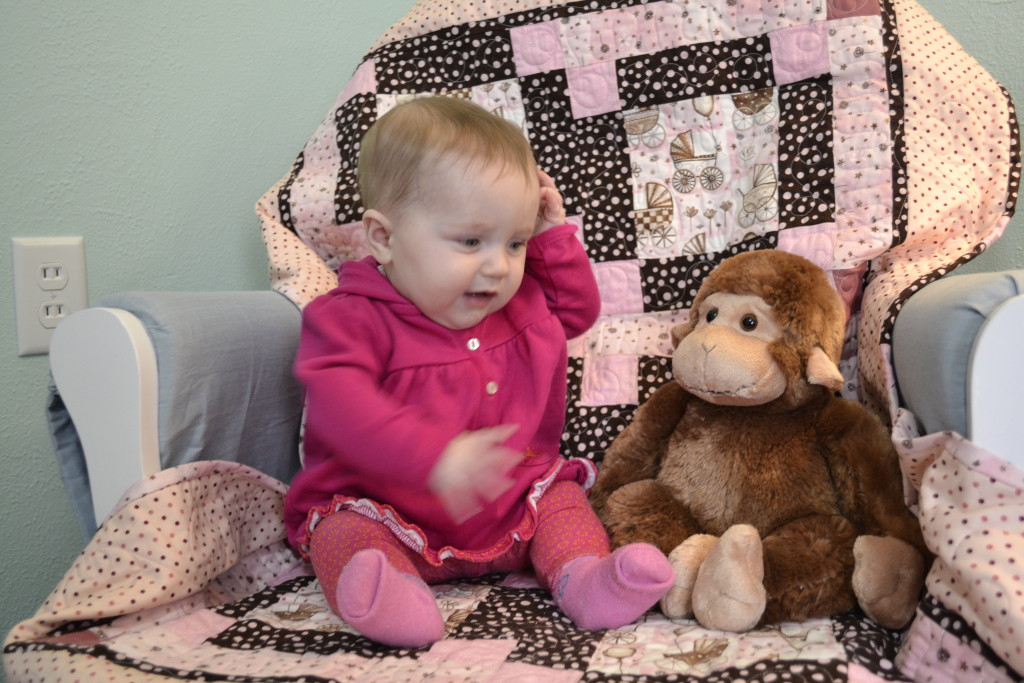 ummm… where did my pacifier go?