Vivian - 18 Months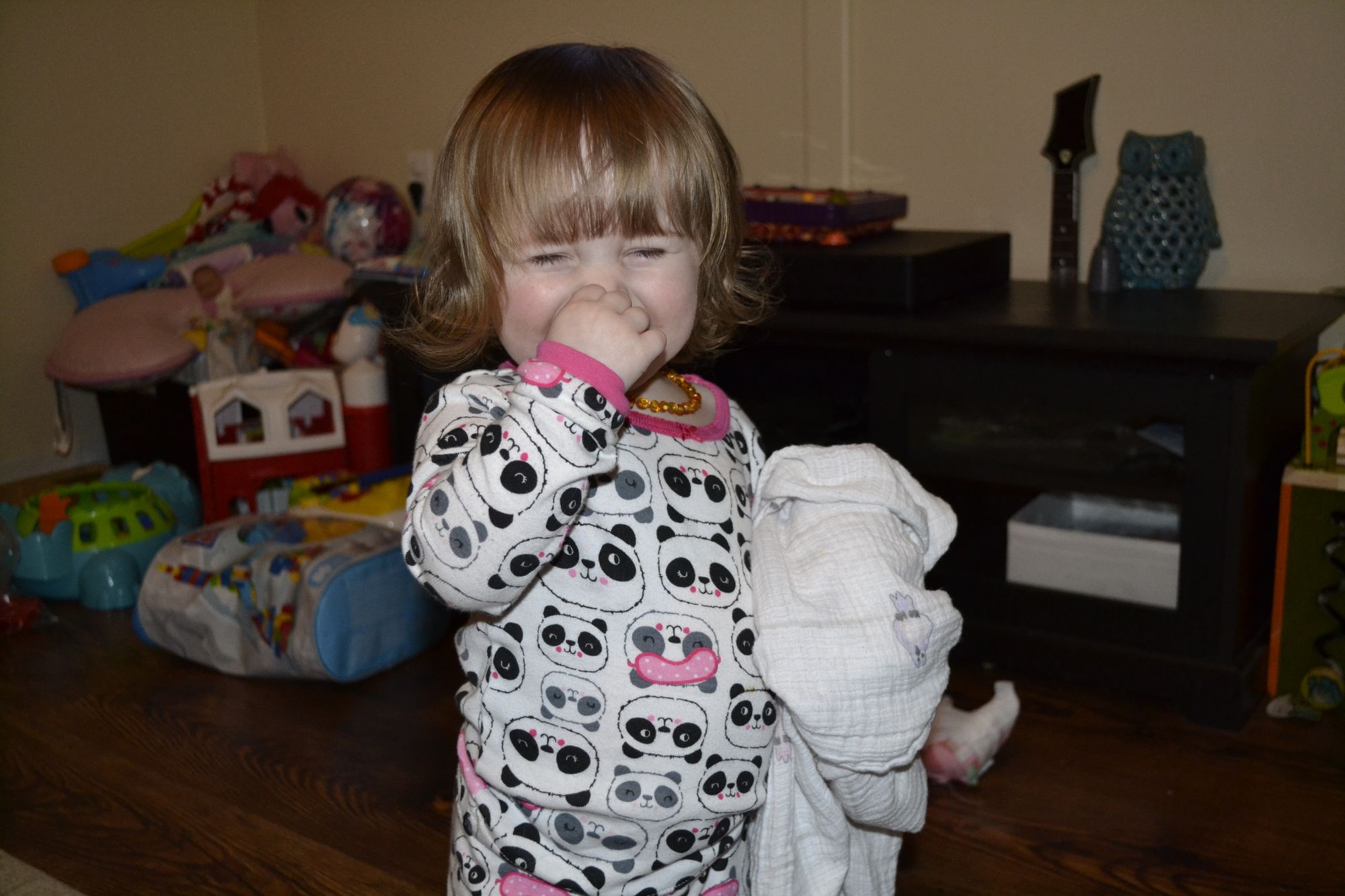 Woah! It's been a while. So much has been going on these days. Vivian, of course, is growing up way too fast! I mean it feels like it was just yesterday that we were throwing her her 1st Birthday. I'm not even sure where to begin. Let's start with the basics. She weighs around 24ish lbs. and comes up to my hips (she may have a chance of being taller than me!!!).  She loves watching Paw Patrol and "Elmo". She is the most loved little girl in the whole entire world.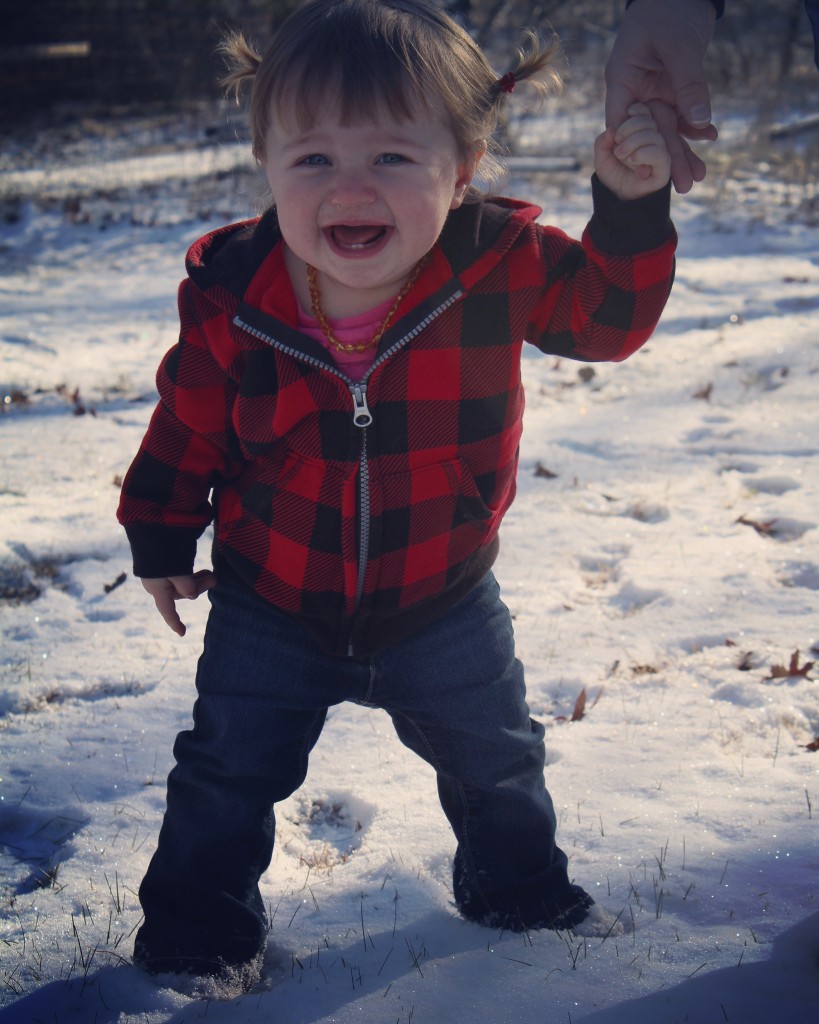 MILESTONES**
**Vivian walks. Everywhere. If we are at Target, Fleet Farm, or Kohls she MUST walk or she will throw a fit.
She throws tantrums. I'm a bad mom and end up laughing at her because for some odd reason I find them funny.
She is a fantastic eater. She can use a spoon and a fork like a pro.
She brushes her hair every day. She also brushes her teeth.
She "reads" to me every night. And she will point out pictures.
So many teeth, even molars!
She is able to put words together.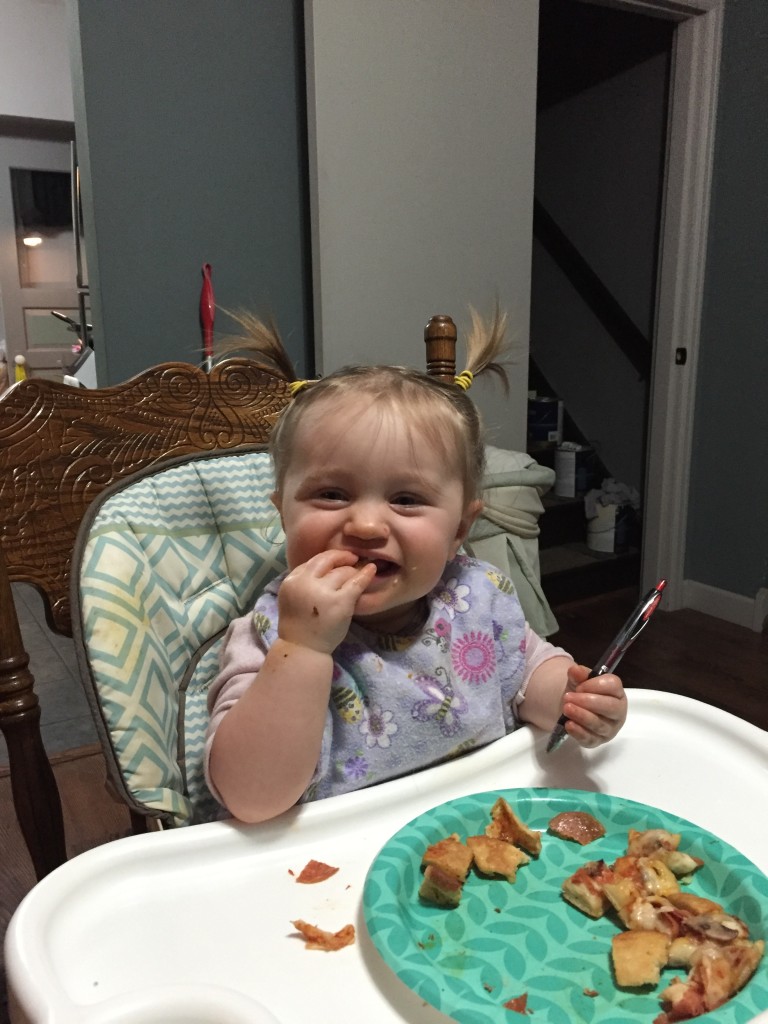 **EATING/FOOD
**Vivian pretty much eats everything. Except tacos. She loves Chicken Nuggets, Mac n Cheese, Grilled Cheese, Applesauce, GoldFish and GoGurt.. Oh and how could I forget CHEESE. String Cheese. The expensive kind. She wont eat the cheap stuff. A true Wisco Girl.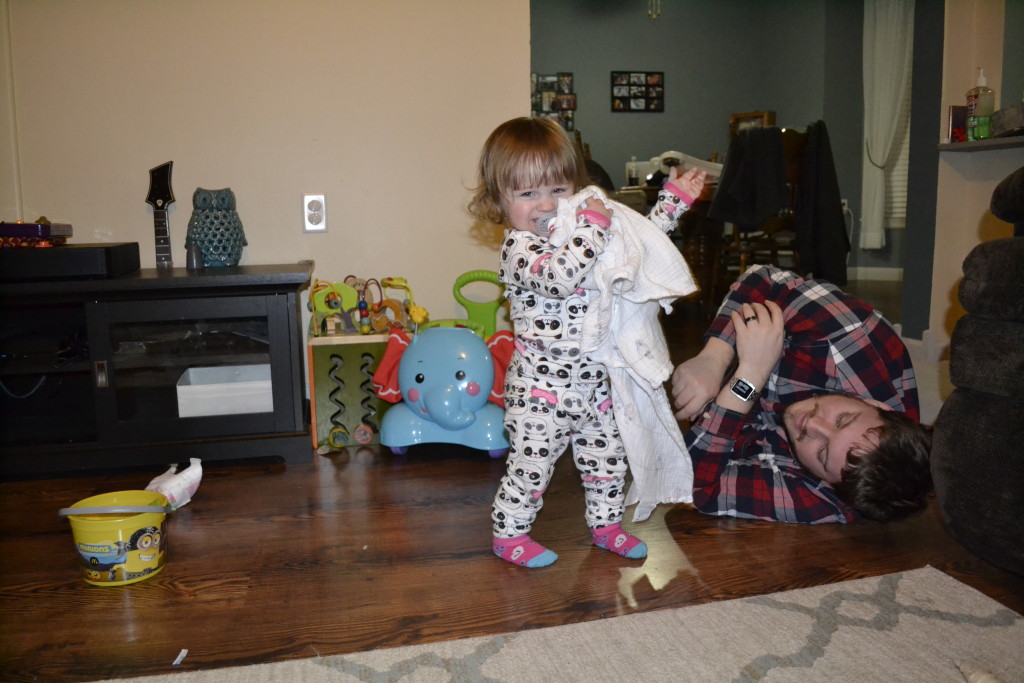 VOCABULARY
Vivian's Vocabulary is ever growing. She can say so many words. Here is a sample:
Daddy
Momma
Kitty
Ruby
Blankie
NO
Hi
Elmo
Two
Three
Shoes
Socks
Night Night
Uh-Oh
Oh-No
Cheese
and so many more.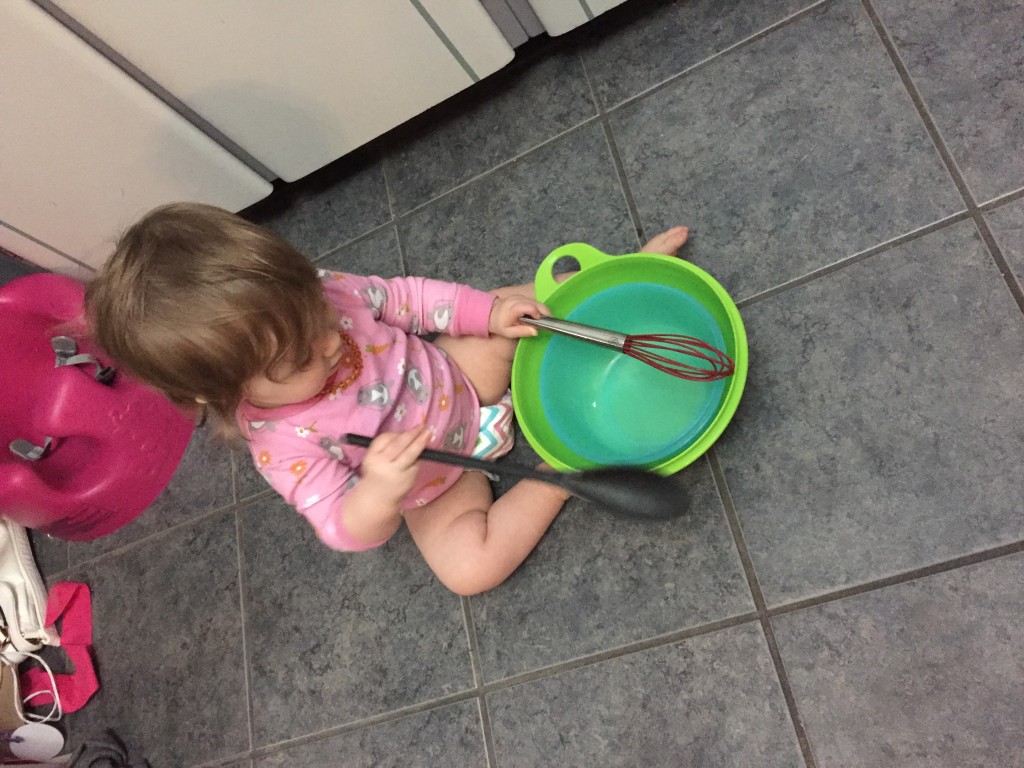 **PLAYING & LEARNING
**Vivian still loves to read. We read at lease 1 book every night before bed.
When Ben and I get Vivi a yogurt out of the fridge we close the drawer they are in with our feet, so naturally Vivian must do as we do. She obviously isn't able to close the drawer but it is adorable watching her try.
She loves to pretend to Cook in her kitchen that she got for Christmas. Tonight she brought me a cup with a fake potato in it. It was delicious.
I'm pretty sure she can use my phone better than I can. She knows her way around the PBS and Nick JR apps.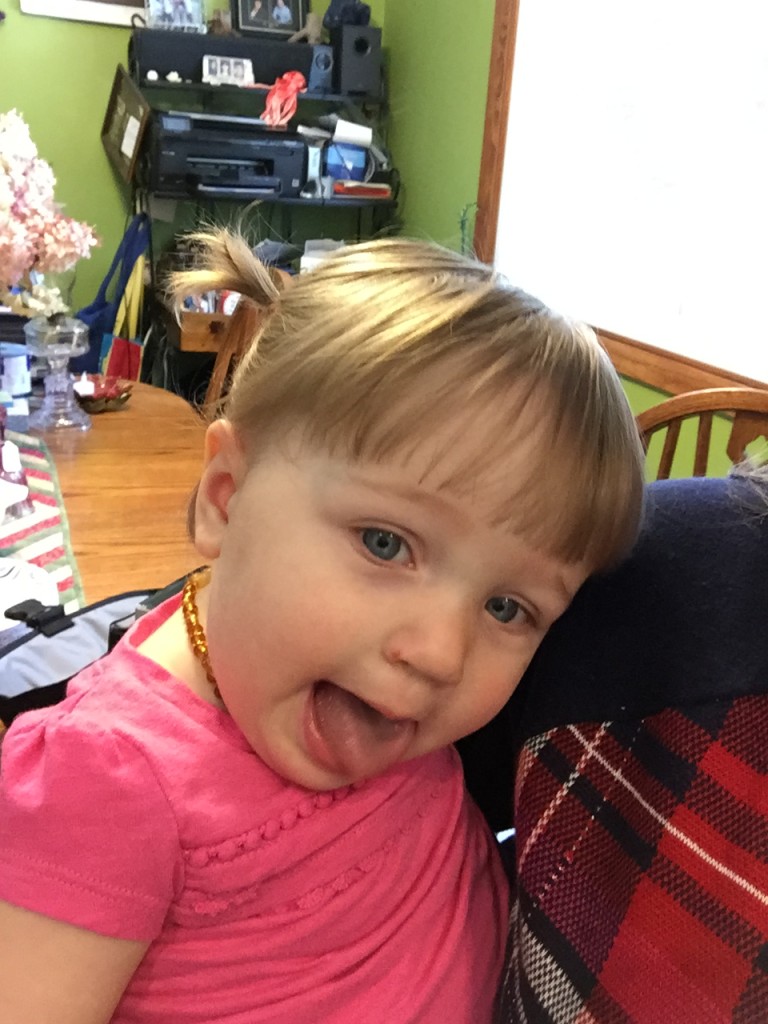 **DAYCARE
**Vivian officially moved up to the Toddler room. She is excited to go every morning. We bring a yogurt for her and when we arrive she walks in her room and says "HI Guys". Another change is that in January Vivian began going FULL TIME. I thought she would have an issue with it but she transitioned so well. Super proud mom right here.
They do all types of fun things at daycare. They go for walks, play dress up, play with friends, have music class and art class. Sometimes I wish I could spend my day at daycare.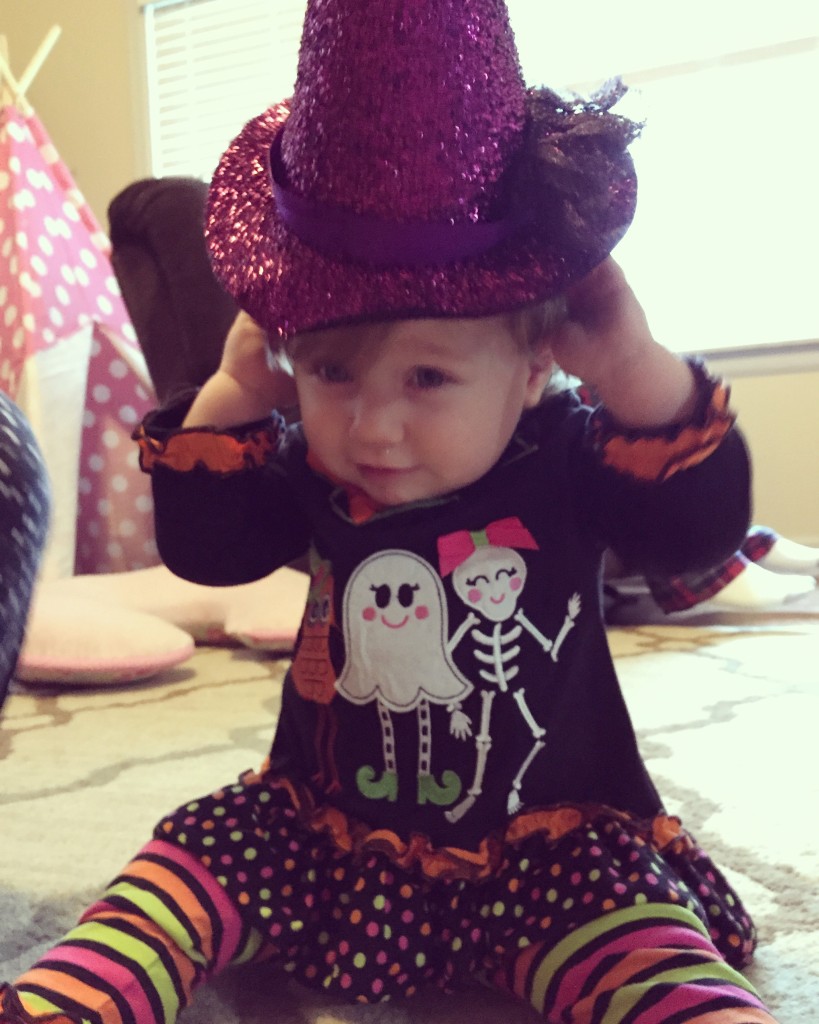 **THE PAST 6 MONTHS IN A NUTSHELL
**Alright here is the run down of the past 6 months.
*Halloween: *Vivian went as a Basic white girl to daycare the Friday before. Oh Halloween we went as a witch. She helped us hand out candy to all of the trick or treaters that came by.
*Thanksgiving: *We stayed in Oshkosh for Thanksgiving because Ben had to work. So we got to relax at home and it was really nice.
*Christmas: *A very busy time for us. We celebrated Christmas eve with Grandmy and Grandpy Greenwood and the Greenwood Family. We also stopped by Great Grandpa Benesh's and saw all of the great aunts and uncles. Christmas Day we spent time with Grandma B and Great Grandma Hahn and everyone up north. She made out like a bandit. She got a kitchen, cute clothes, a bunch of toys and books, Peppa Pig, a Farm play set, and soooo much more.
Other than that its been pretty relaxed around here. Every day is an adventure with Vivian. We just end up rolling with the punches with our toddler.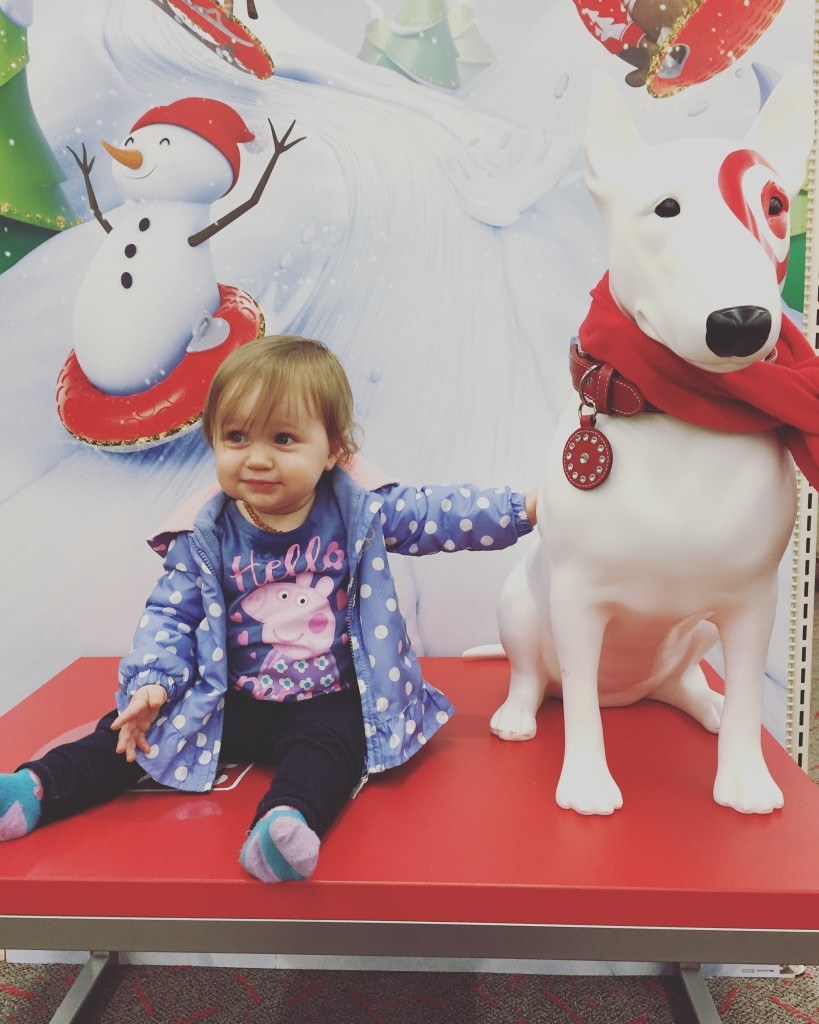 THE WONDER WEEKS**
**Vivian has passed the 10th leap in her mental development!!! Right now she is in the World of Systems. She is beginning to develop a conscience. She is also developing her notion of self. She thinks in terms of "me, me, me"
Her thoughts and behaviors after this leap:
"me and my body"
I have control over my body
I can do it myself
I have my own will
I can decide for myself
i want power
She is just naughty to show " I do what I want when I want.  So what are you going to do about it"
She grasps that mom and dad are individuals who lead their own lives.
She can console others
She understands that she is part of an extended family and wants to see grandmas and grandpas.
She learns the rules of what belongs to whom and what she is entitled to
She creates drawings that represent something from the real world
She starts to develop a sense of time now. She has better memory of past events and can anticipate future events.
She shows an impressive increase in the comprehension of words spoken around her and starts to speak more words.