Vivian - 1 Month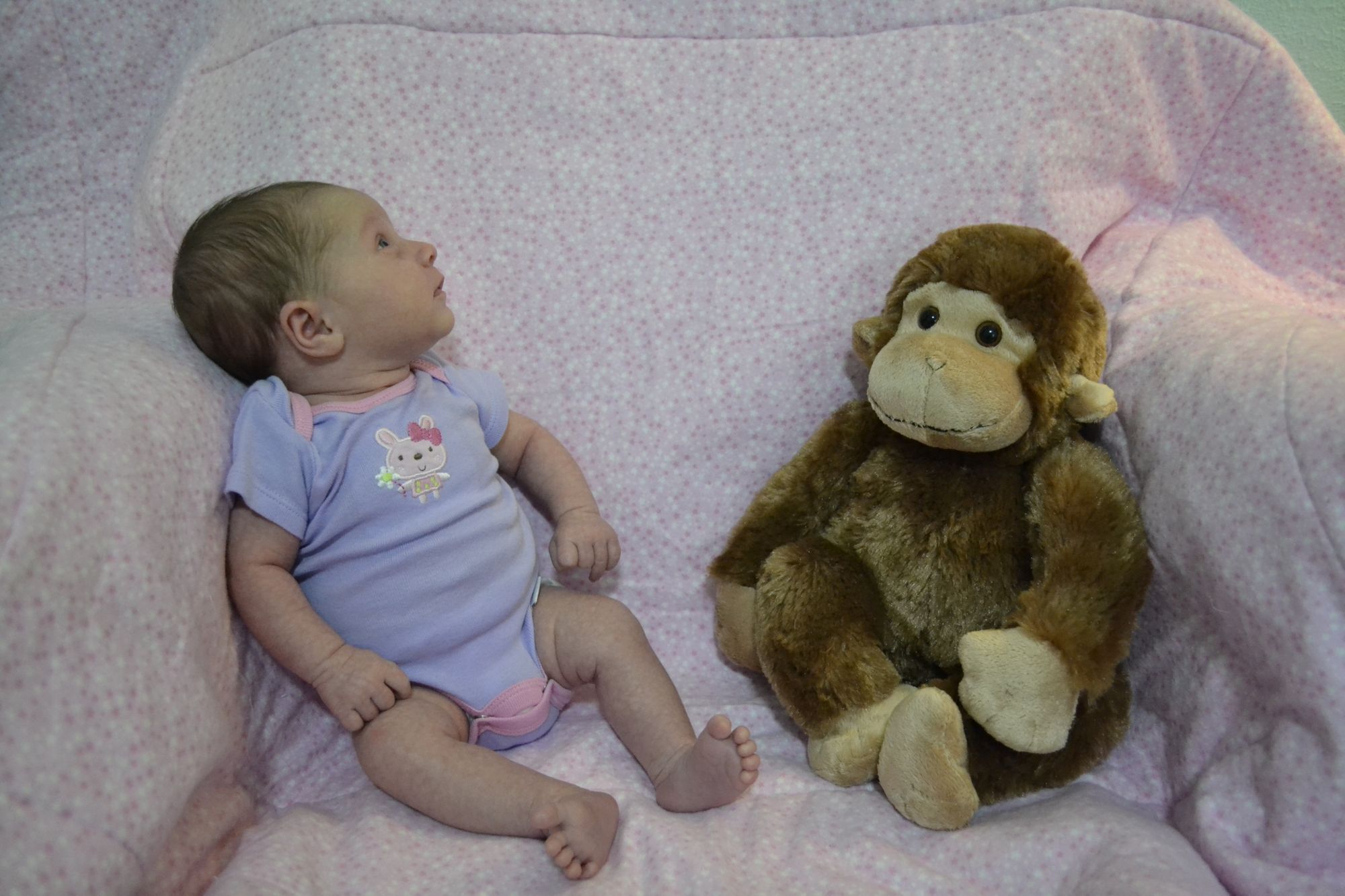 4 Weeks Old
I plan on doing monthly updates, doing weekly updates seems too hard, and this way we get a huge photo dump!
I am writing this as Vivian is finally sleeping in her swing. This past month has been one of the fastest, slowest, and hardest of my life. The amount she is growing is mind boggling. The lack of sleep is staggering. The love I have for this little person is unbelievably overwhelming. Most of the time I wouldn't have it any other way, unless I am down to 3 hours of sleep in 2 days, then we have problems.
This past month we have been to the pediatrician twice. The first trip was her 5 day old check-up, where her weight went down to 5lbs. 13oz. from 6lbs. 8oz. but everything else looked great. The reason she lost that much weight was because of the amount of fluids they pumped into me before the c-section and some of that went to her so she was a little more chunky when she came out! But the last time we were in she was up to 7lbs. 3oz.! Way to go Vivian!
The doctor also took off her cord stump at the last visit. She is now the proud owner of an innie!!!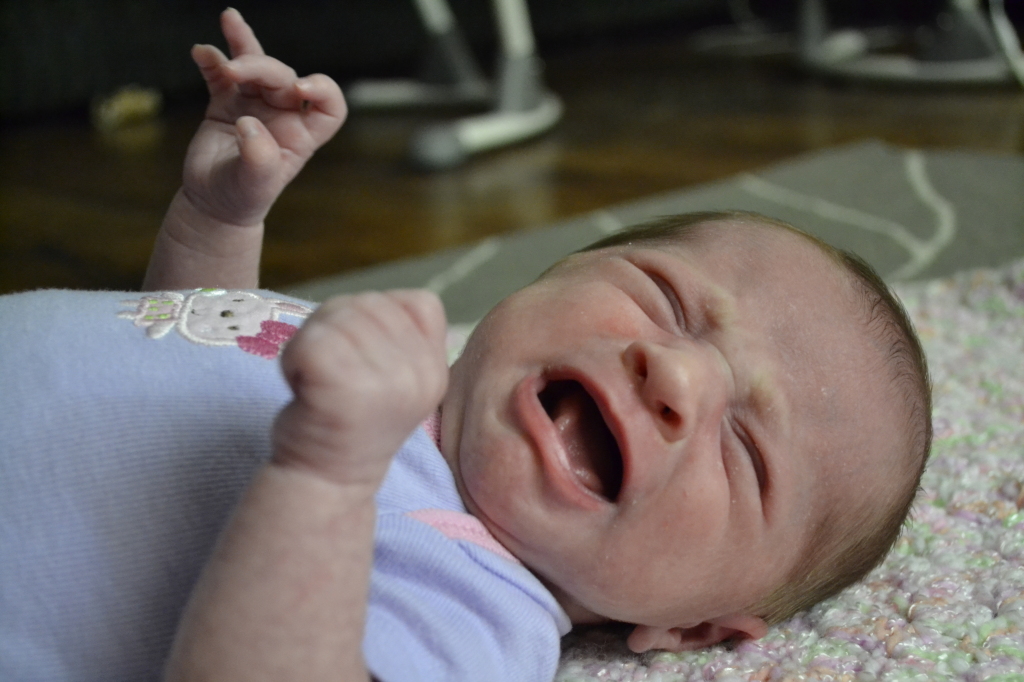 We have spent our days cuddling, swinging, having tummy time, and taking trips to work and to Target!
She has a couple of nicknames these days. V, Vivi, Toots McGee, Toots, & Little Girl
We have had lots of visitors this past month. Every one wants to meet this little person. She is one popular girl, she has the biggest fan club. We would like to thank everyone that has come to visit, and brought us food and gifts. We love them all, and we really appreciate it. Vivian also loves the snuggles from the visitors.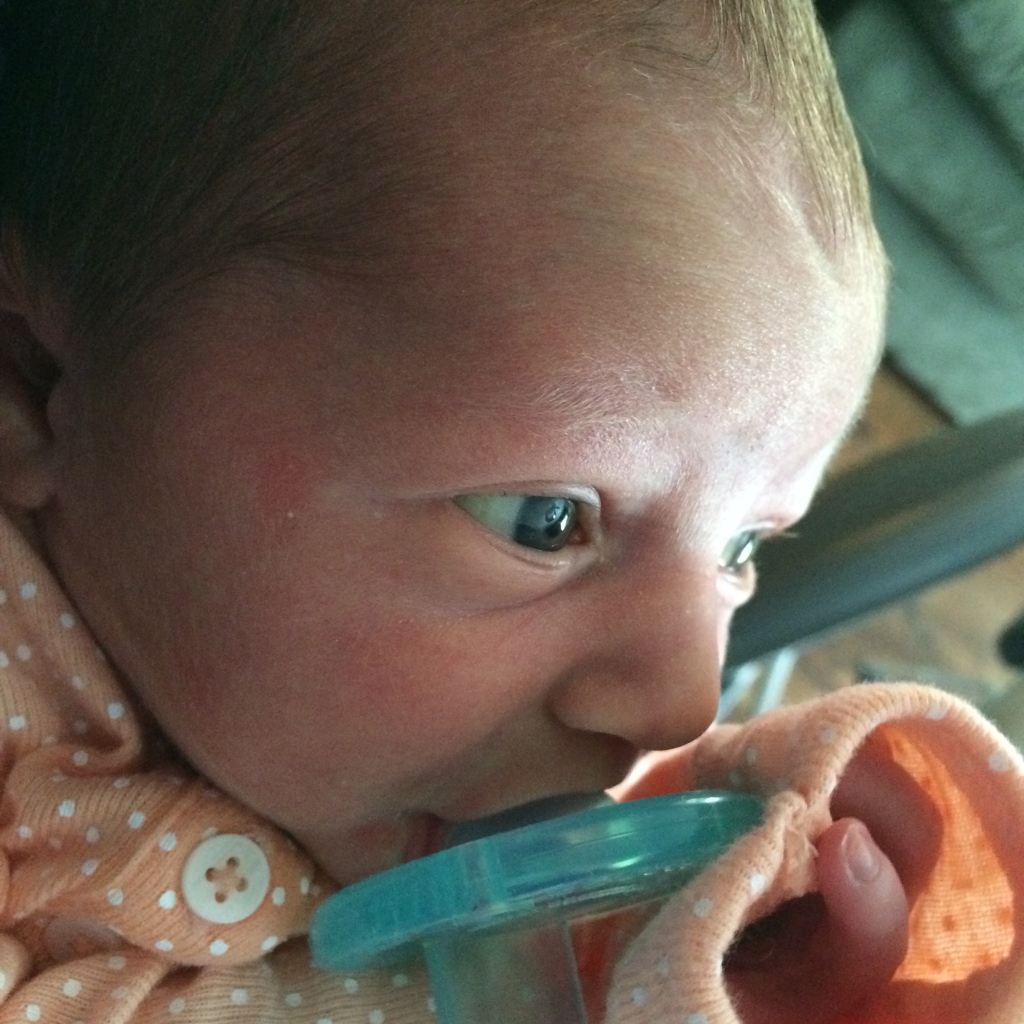 **Mom Update : **I *think *I am doing okay. There are times where I wonder to myself how people survive having a newborn. The sleepless nights, not being able to leave the house for more than 2 hours at a time, because I am breastfeeding, and the ungodly amount of diapers she goes through. Sometimes I wonder if I can continue  breastfeeding, it is definitely taking its toll on me (especially with little to no sleep). It's not that I don't enjoy it, but sometimes it gets so stressful (think growth spurt, and sore nipples). Even through all of these struggles, I find myself making it through like a champ (sometimes
). And I find myself more in love everyday.
Hopefully in the next week or so we will introduce bottles and Ben will be able to help with the 2 am feedings.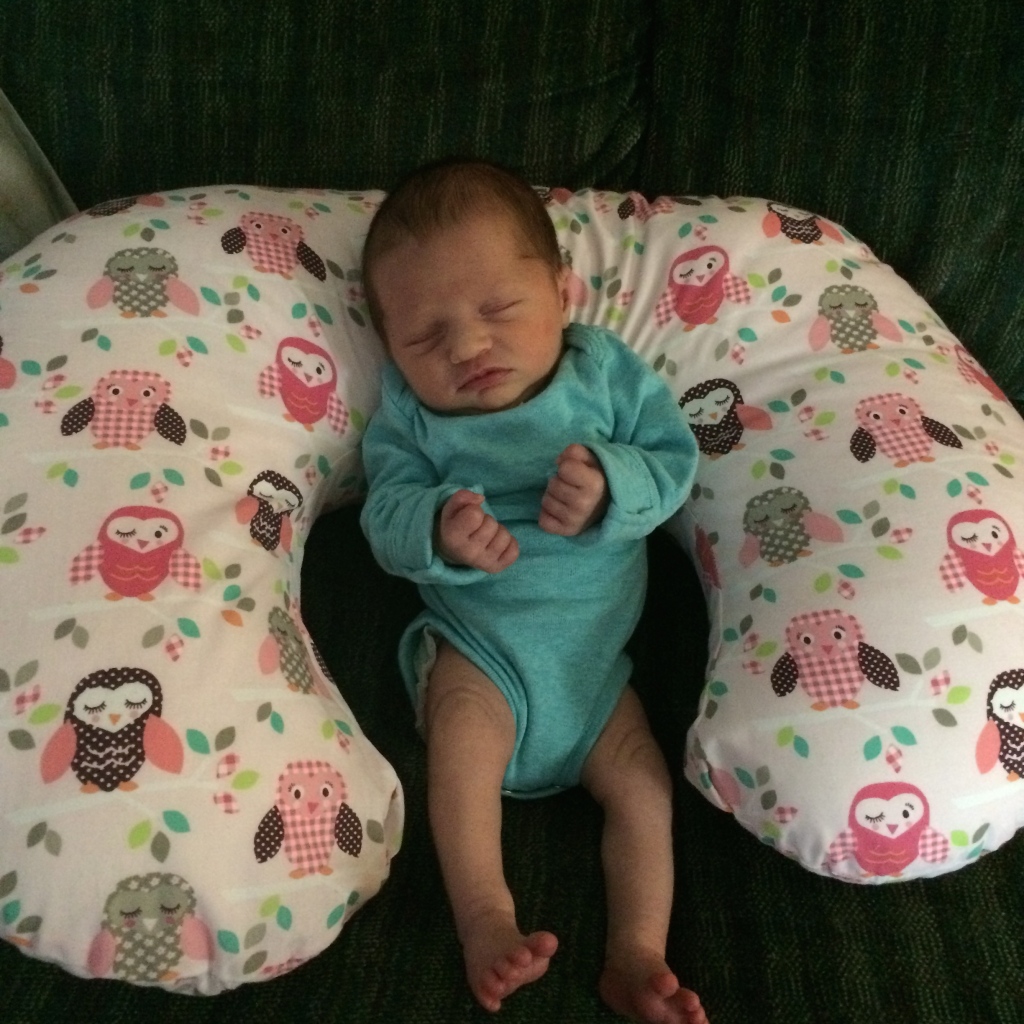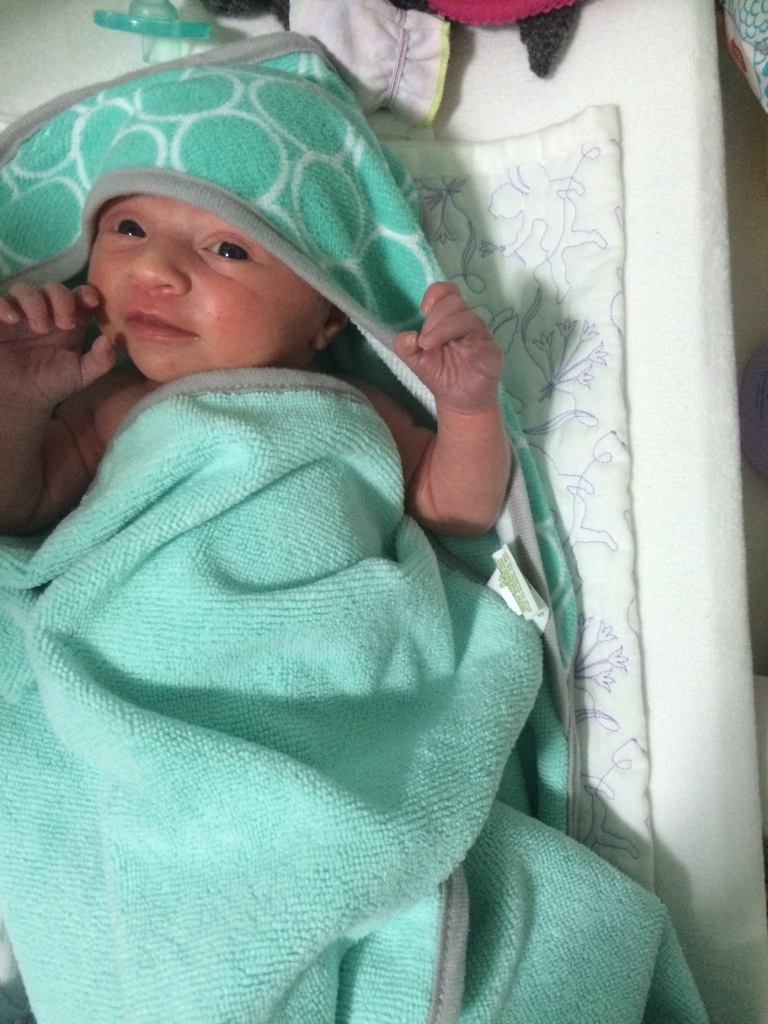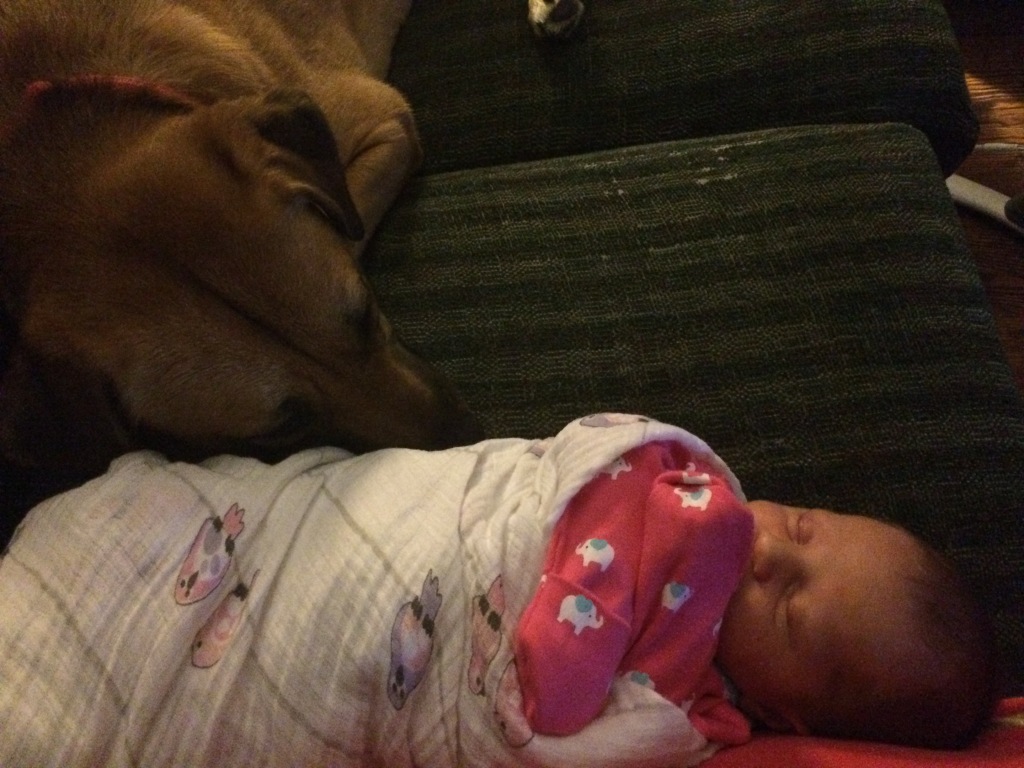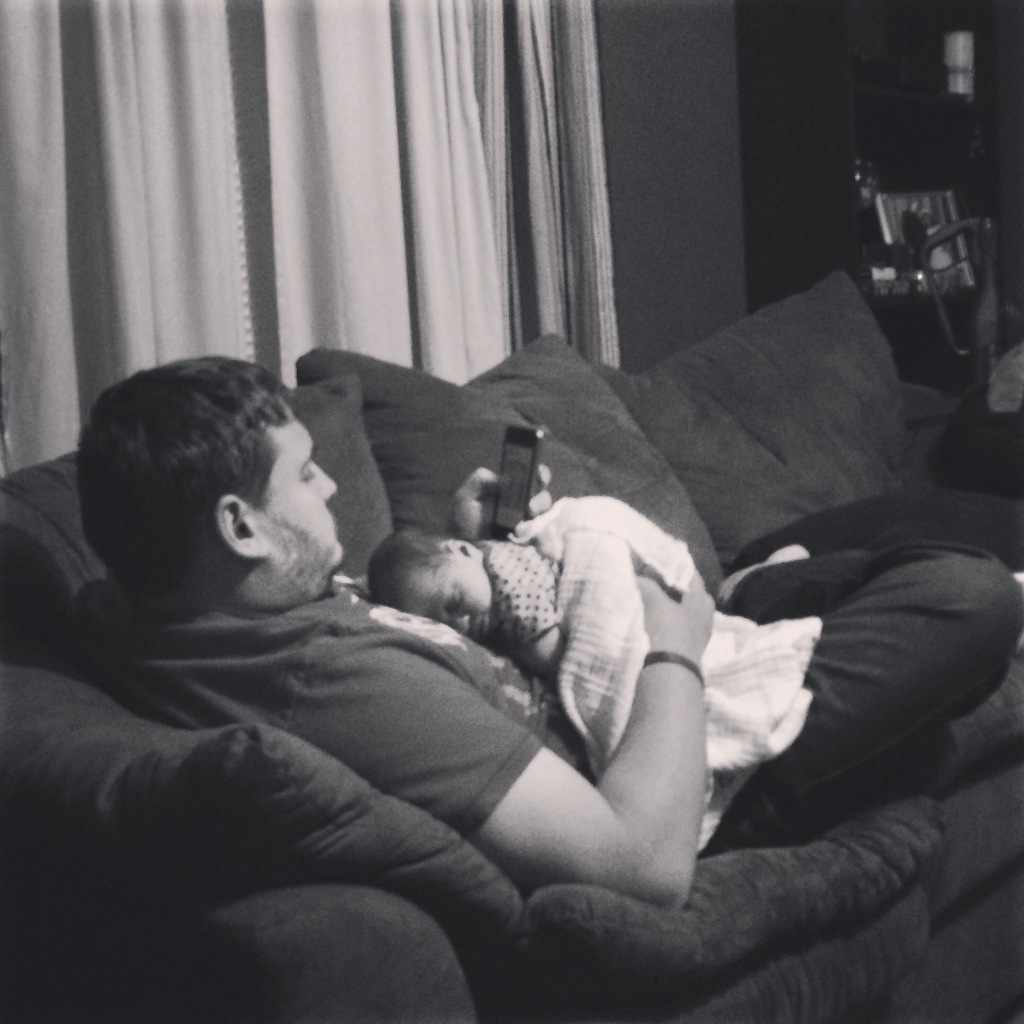 **Vivian's Favorite Things:
**Tummy Time – her neck is getting so strong
The Kitchen Lights – well, lights in general
Growling/Screaming at my boobs – especially when she is super hungry
The Very Beginning of Bath Time – she loves to splash and kick in the water
Bouncing – especially around lights
Swinging – on the second setting of the swing is the best
Ben's Beard – she always seems so shocked when she touches it
Laying on Mommy's Chest – and sleeping there too
Burping & Farting – every chance she gets
And that is it for Vivian's 1st month.