September 18th, 2014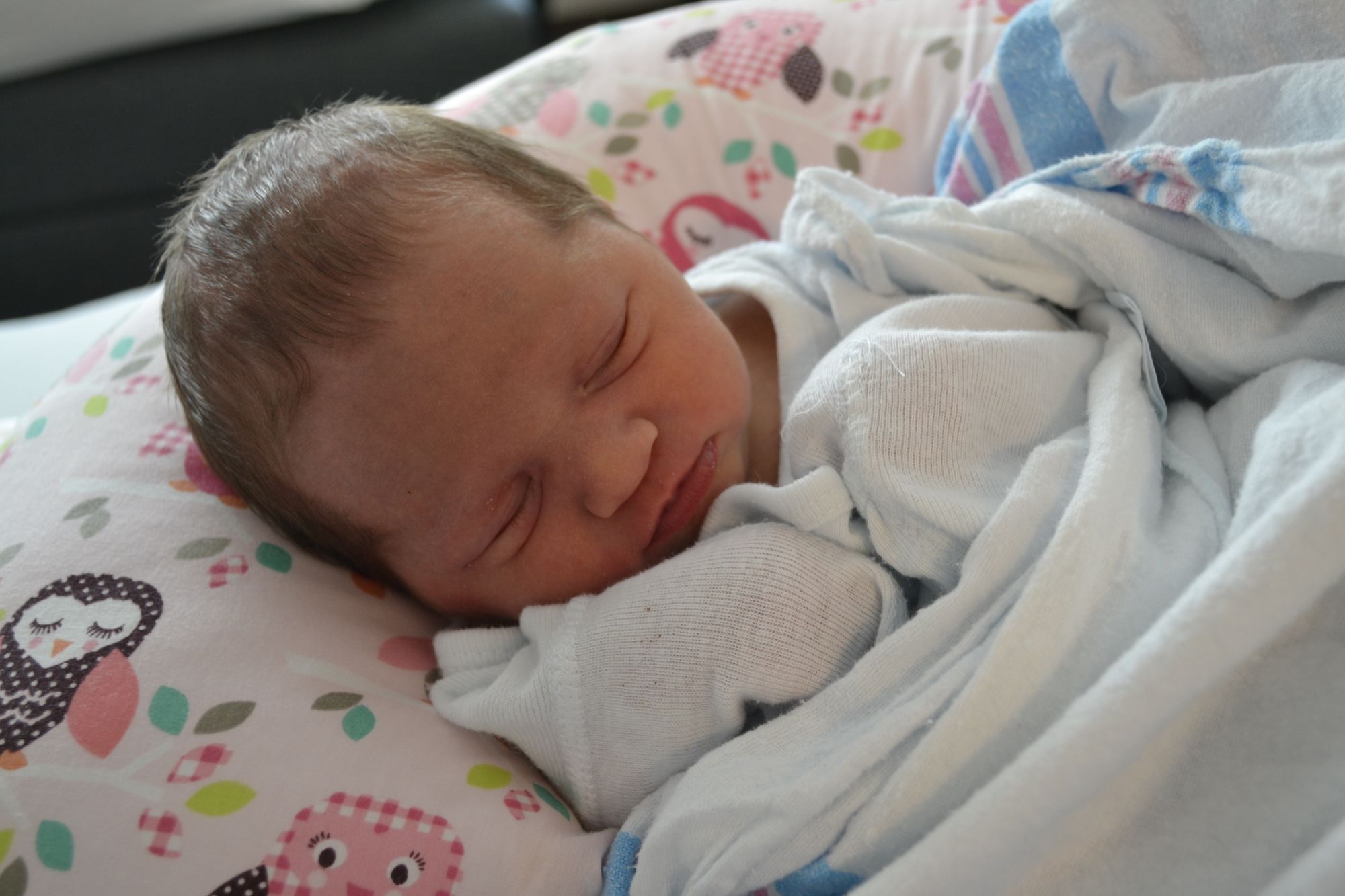 Once that was decided (about 9:30pm) I was told that the monitors would be kept on me all night to see if she was just having a lazy day and to monitor her heart rate, and the next morning if there was a significant change in her movement we would repeat the ultrasound test to see if she would pass then. Once we discussed that and if there was no change I was officially going to have a baby the next morning. (To read the beginning of the story go here.)
Let's just say that I had the worst night of sleep ever. With the monitors on I was unable to get into a comfortable position and every time I fell asleep I would roll over a bit she would move or the monitor would move and a nurse would come in immediately to adjust it. I think I may have gotten about 3 hours of sleep. Ben, though, slept pretty well (his only complaint was that it was super cold where the 'dad bed' was positioned).
Fast forward to 7:00 am. (I had been awake for pretty much most of the night and at 6:00 I gave up and turned on the TV to watch the news.) The doctor came in and told me that there wasn't enough of a significant change and that it would just waste time redoing the ultrasound test so I would be taken into surgery at 9:00 am (maybe a little later because she had a surgery right before).
After that time got away from me. The nurse came in and asked if it was okay if some nursing students that were assigned to my nurse could watch the surgery. We said sure, why not. Then after a bit my nurse came in and gave me these weird soap wipes to wipe my entire body down (except for my face), once I was done with that they put in my IV and the anesthesiologist came in and we talked about the spinal that I would be getting. And that brings us up to 8:50 am.
9:00 am came and went… the previous surgery went a little bit over. At about 9:10 am the whole team of nurses came in and told me that it was time. They wheeled me down to the operating room. [Ben had to stay behind to get his surgery outfit on and then he had to wait until right before they started surgery.] Once in the *freezing cold *room I sat on the operating table. I met my other anesthesiologist and they got me into position and gave me my spinal. It didn't hurt as bad as I thought it would. It kind of felt like a bee sting, but with a little more pressure. They laid me down on the table and my legs started to feel warm and tingly. Once I was completely numb they put in my catheter, and then they wiped my belly down. At 9:34 Ben came in and they had just started the operation. It felt like they were massaging my belly, I couldn't feel a thing. So, it was quite a shock when the doctor said that they were almost to the uterus and my baby would be here soon. Woah. This was when they asked Ben if he wanted to see his daughter come out.
OF COURSE!
9:41 am is when I heard the most amazing sound. She cried. Music to my ears! Ben whispered to me that she was beautiful! This was the first time Ben left my side… and cut the cord and watched (and took photos) of them cleaning her off, measuring, and weighing her. While all of this was going on they were putting me back together. They brought her over to me and we got our first family photo taken!
Once I was put back together they wheeled me back to my room and I was greeted with the sight of Ben holding our daughter. They parked my bed and Ben handed her to me. She was the most beautiful thing I had ever seen!
Once I finally met our daughter and got some snuggle time with her the nurse and lactation consultant came in and we began our first feeding. She breastfed for a good hour! After that we spent the day getting to know our Vivian Elizabeth!