Well, here we are 37.5 weeks and we are FINALLY done with the nursery!  There are so many fun projects that I would love to do, but alas 9 months is not enough time. I'm sure more will be added as she grows and holidays come and go.
Without further ado… lets start with a few before/in progress photos.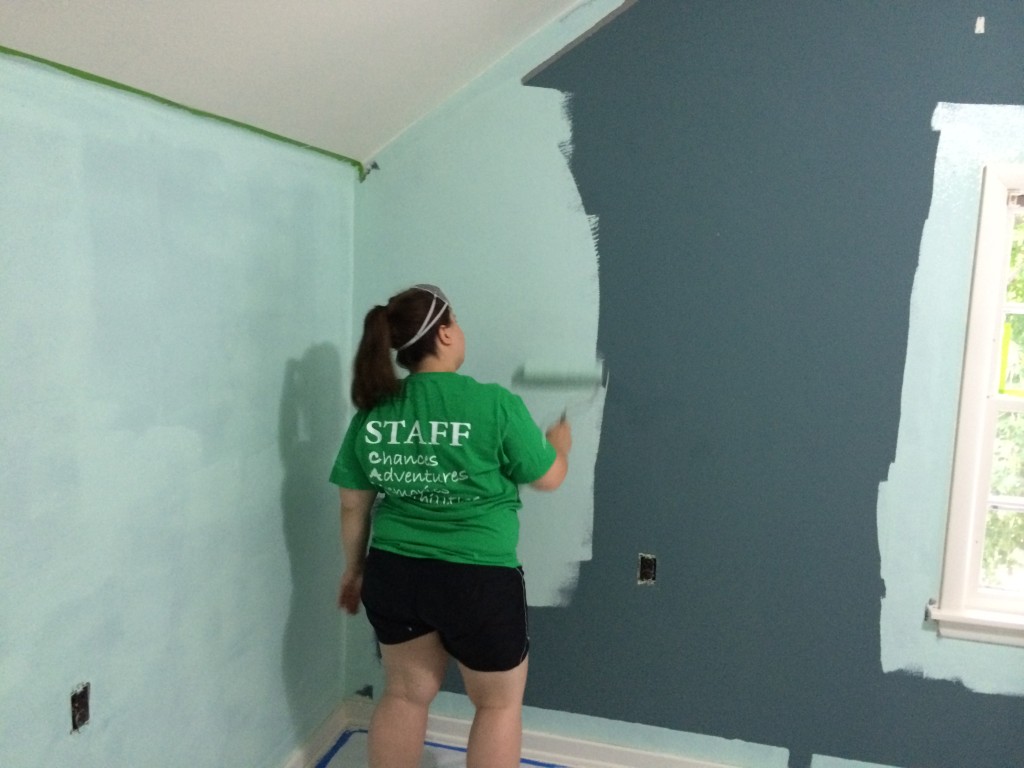 Me painting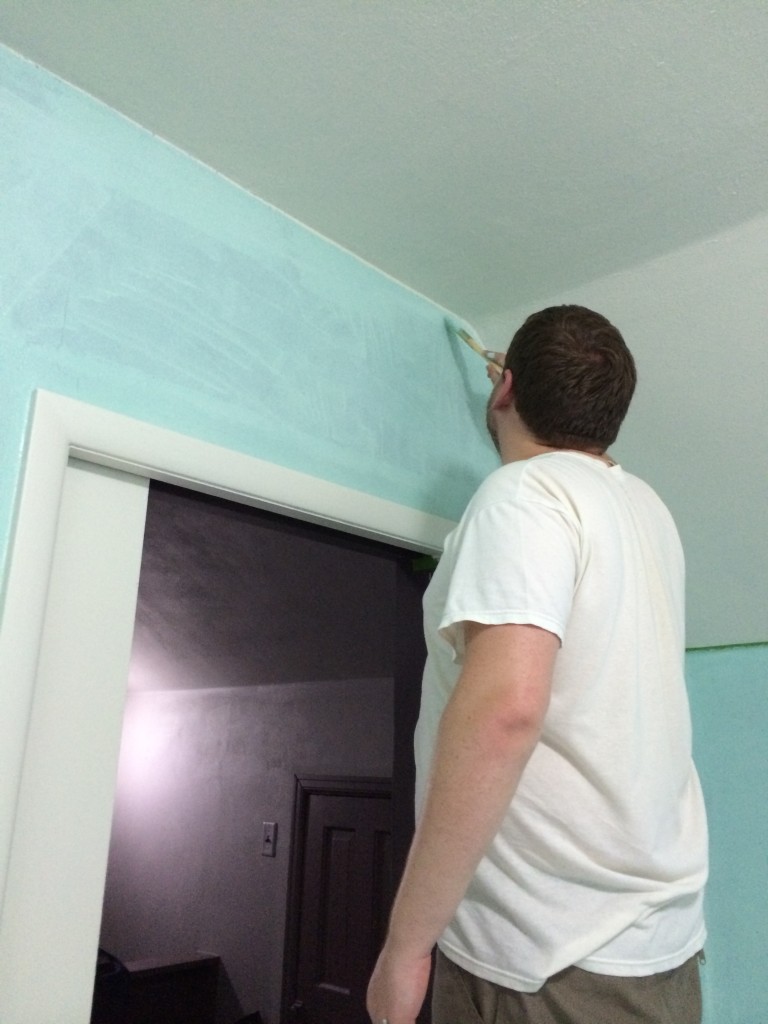 *Ben painting *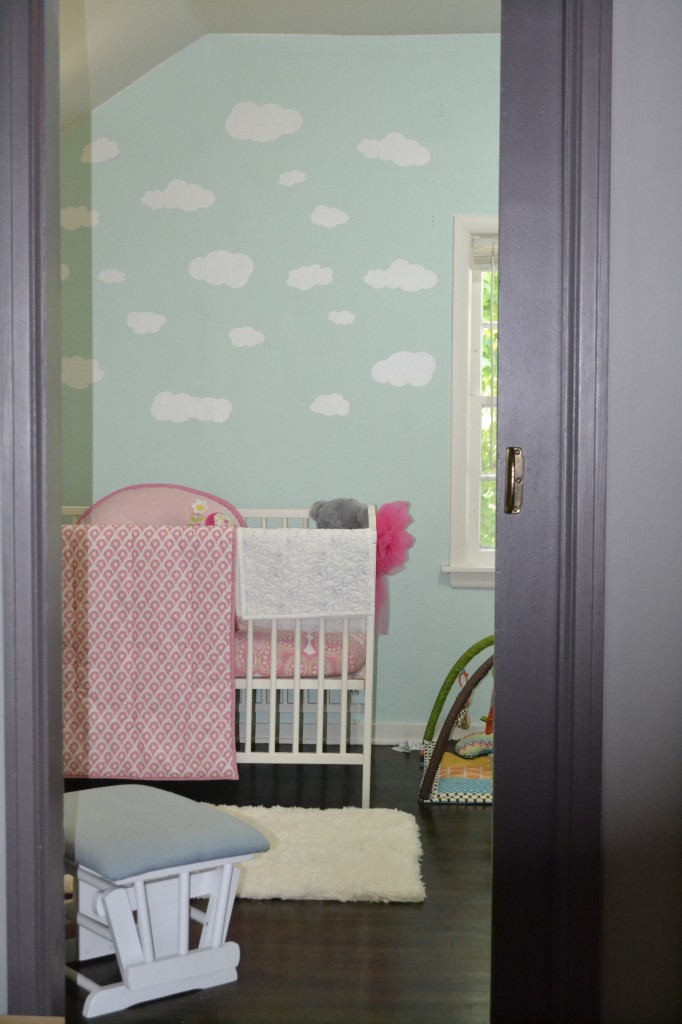 Looking into her room from the hallway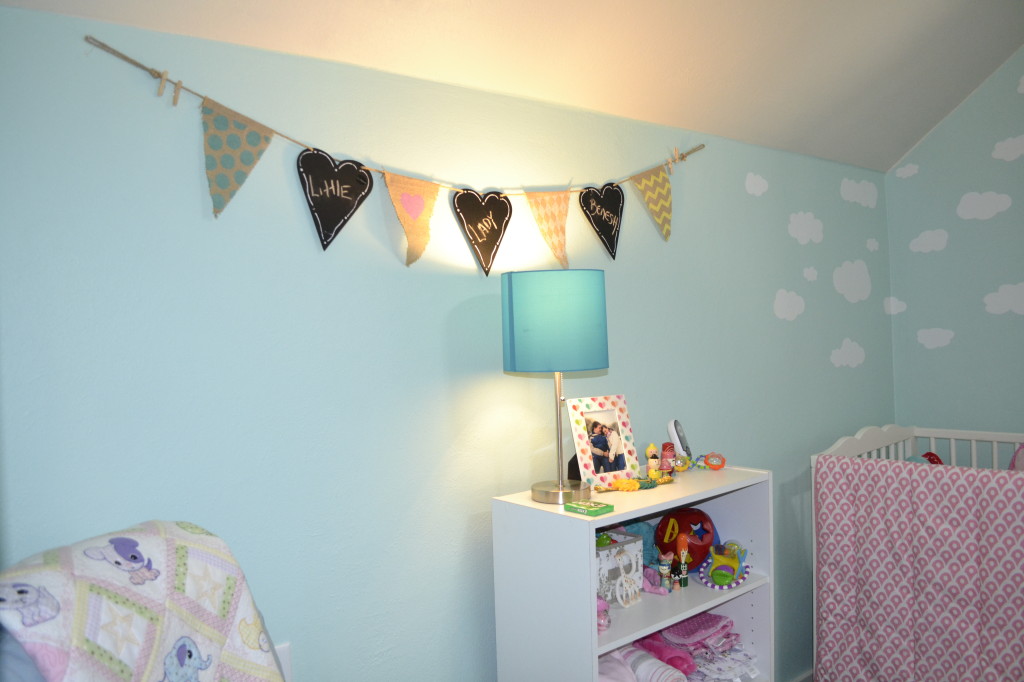 Looking to the left from the door

Looking straight in from the door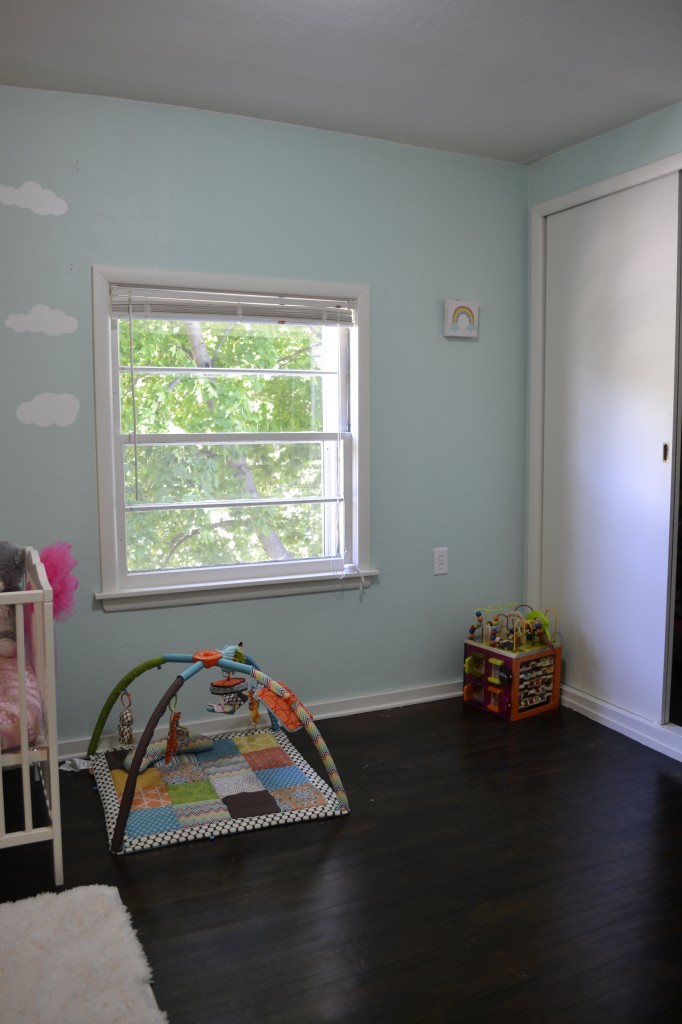 Looking to the rightish from the door

Her changing table from the closet
* View from the closet
*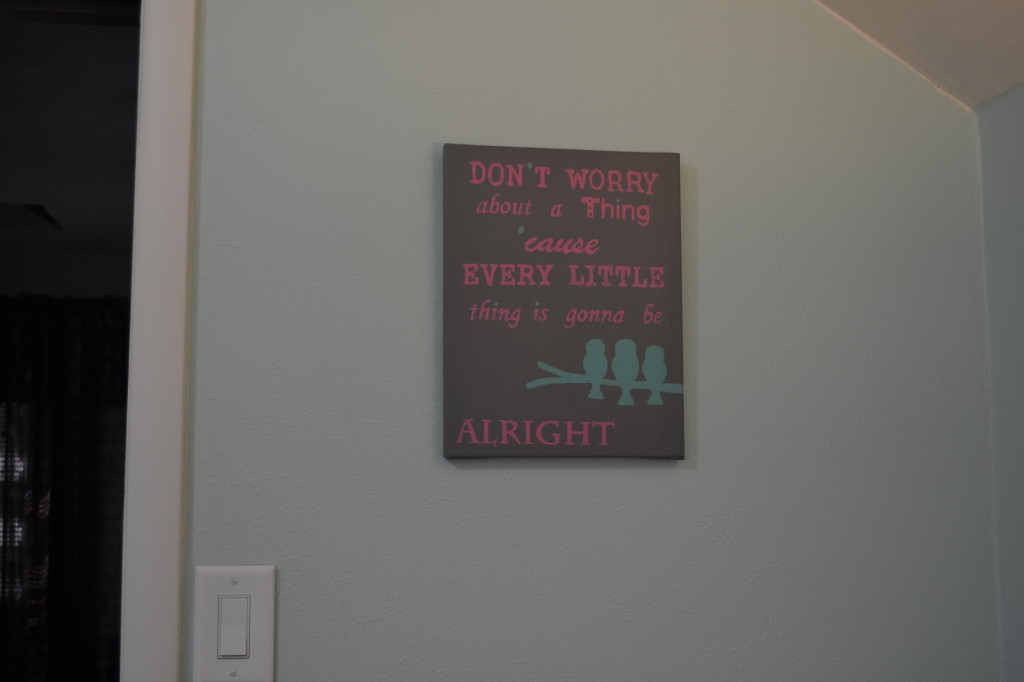 This was made by our friend Laura S.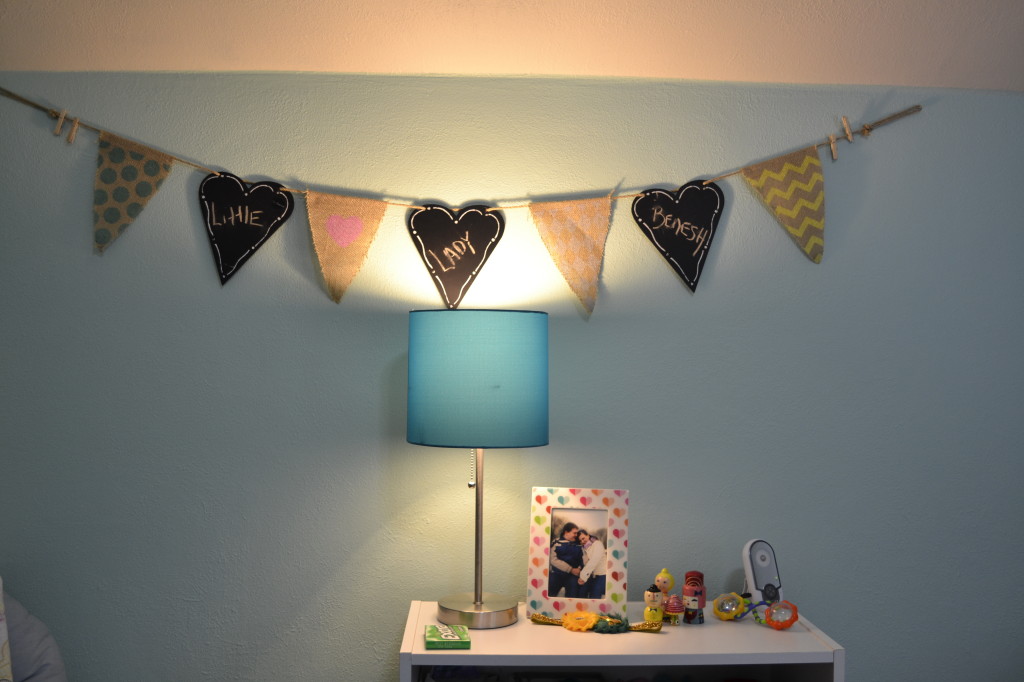 Top of the bookshelf, and banner we got from Grandma Kathy
Her name will be on this!
So, all that is left is to get her first initial put up on the wall (which we can do now) and maybe eventually get a toy shelf or box for all of the toys she will get. It's nice to be "done" with this! I hope you all enjoyed it!