Merry Christmas & Happy New Year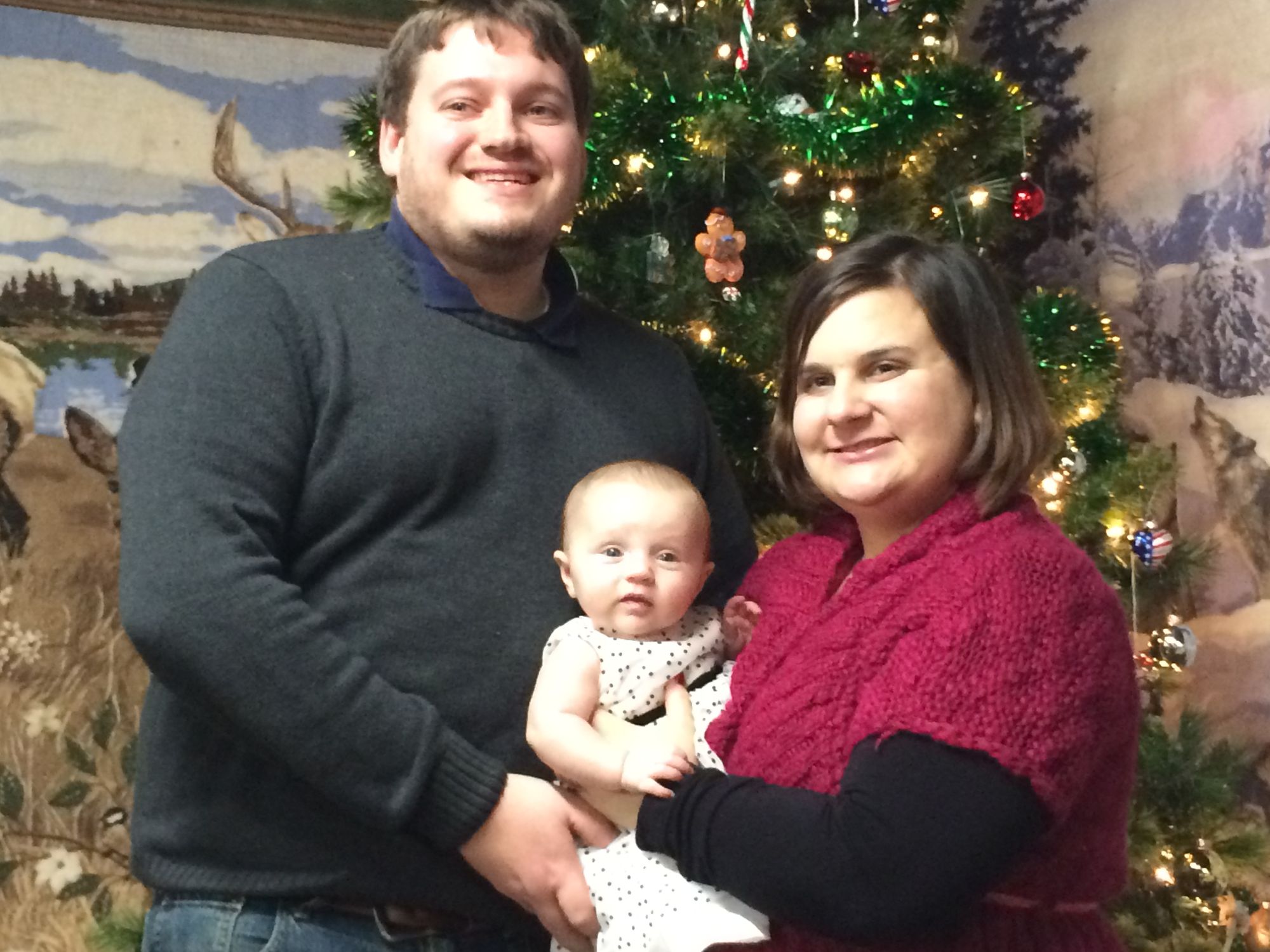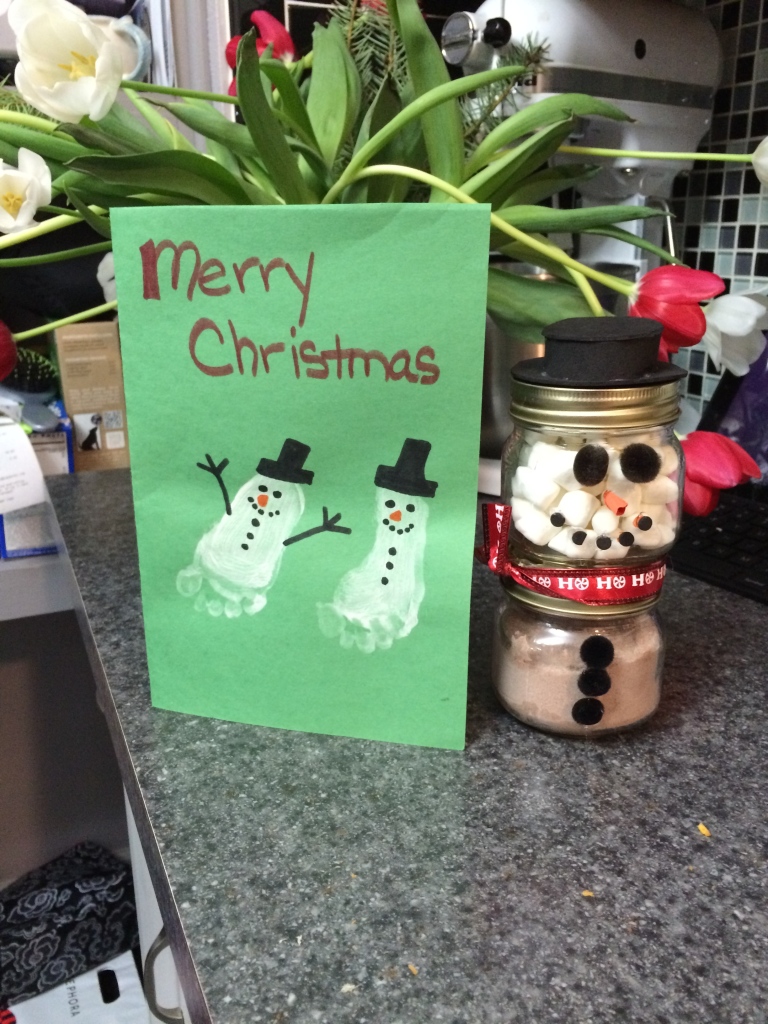 Again, sorry I'm late. Who would have though that life with a baby would be so busy?! Now that the holidays are over we have a little bit of room to breathe and to reflect on how blessed and loved we are!
We had an amazing first Christmas as a family of 3! It was still crazy busy, and we didn't get to see everyone that we wanted to, maybe next year!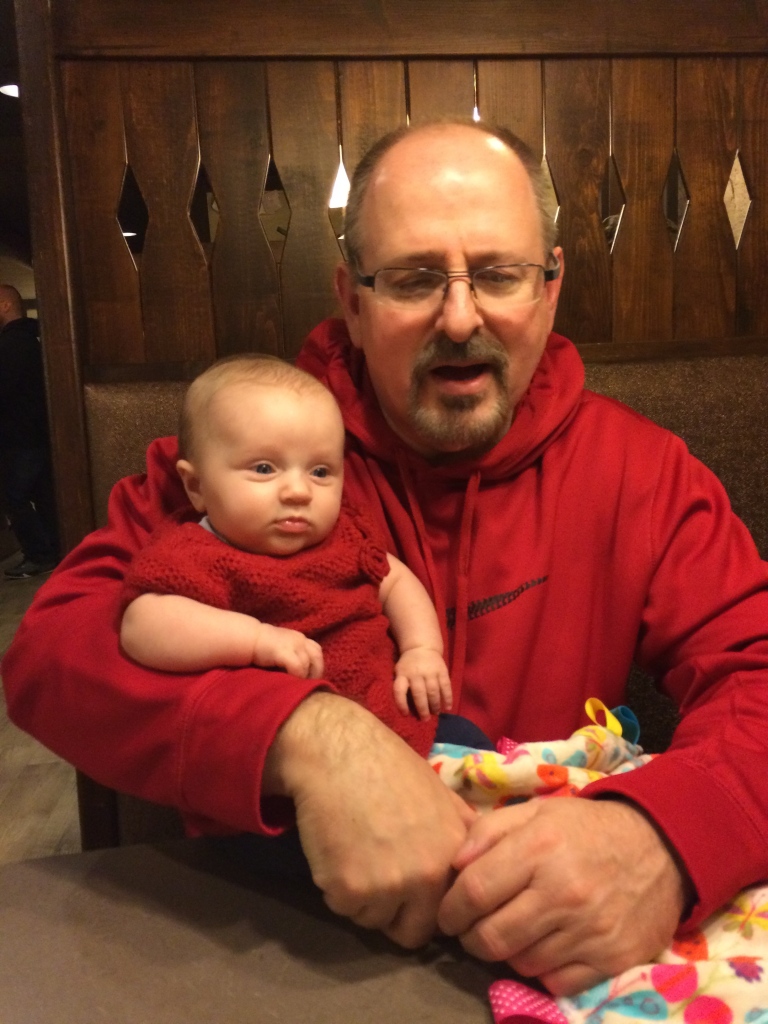 On the 23rd we had dinner with Grandpa Tim!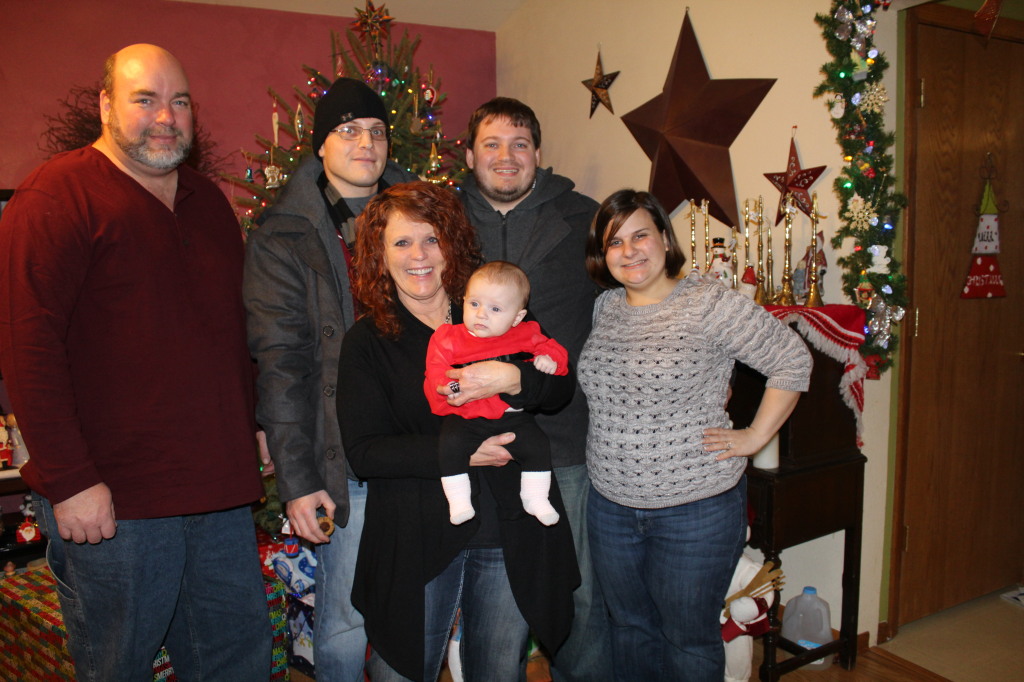 On Christmas eve  Grandma Kathleen, Uncle Brandon, and Greg came over to my parents house to celebrate. I had to get everything ready for the Greenwood Family Christmas party that was happening that evening because my mom had to work, and I couldn't leave so they came to us and we are so grateful!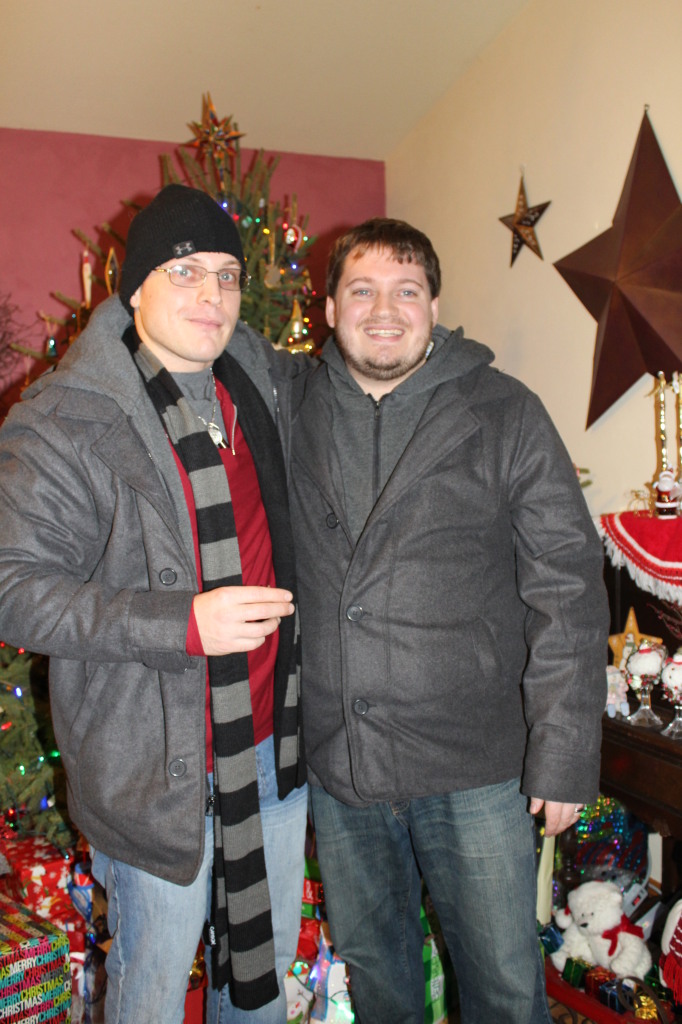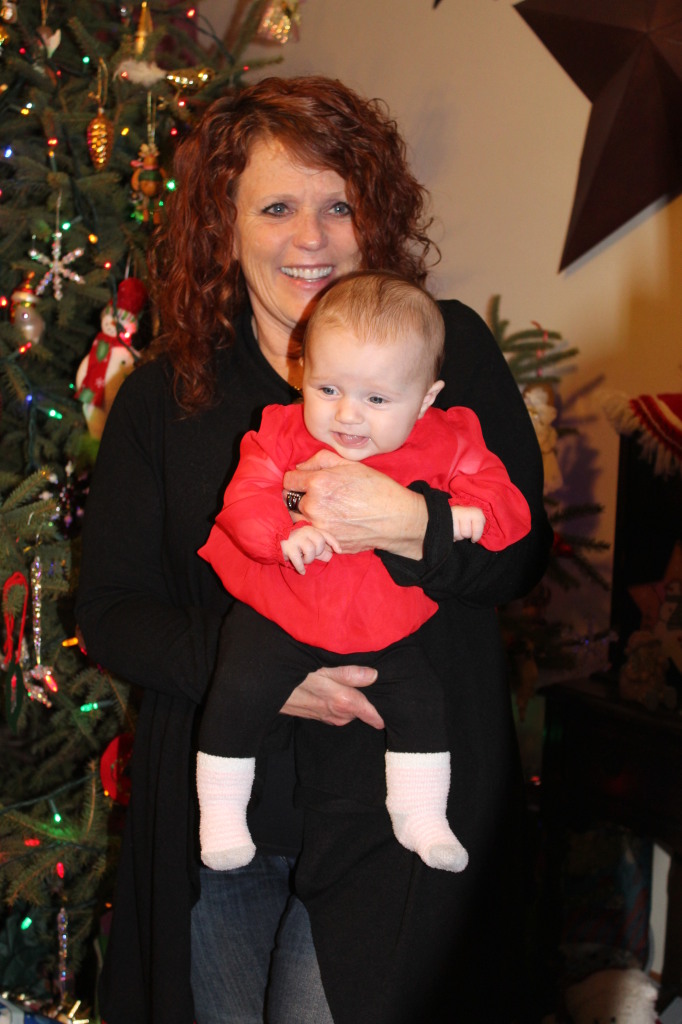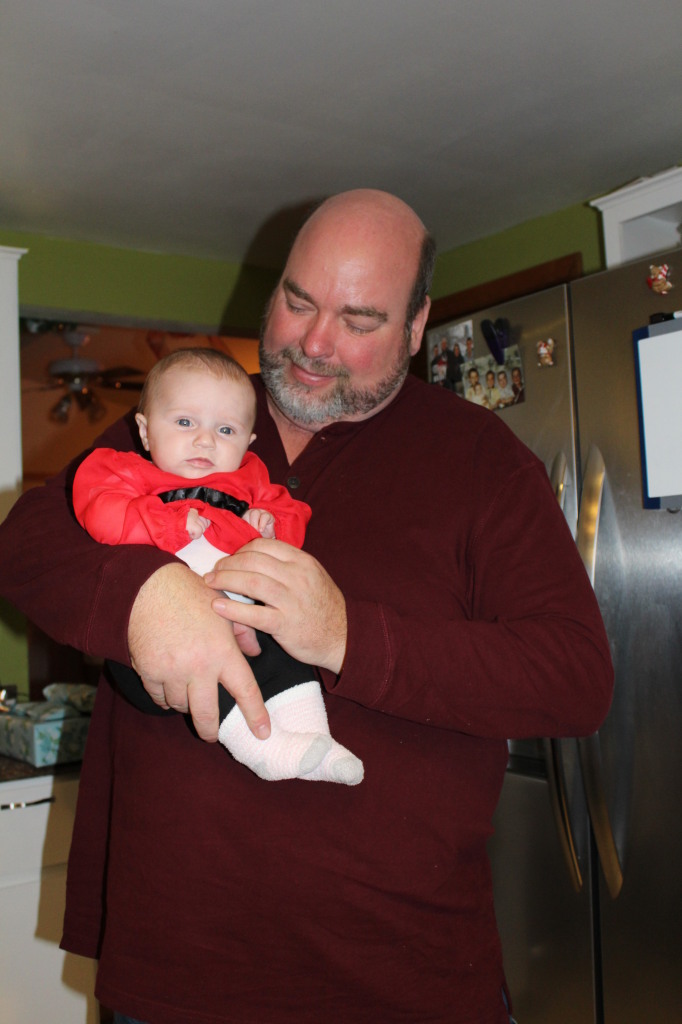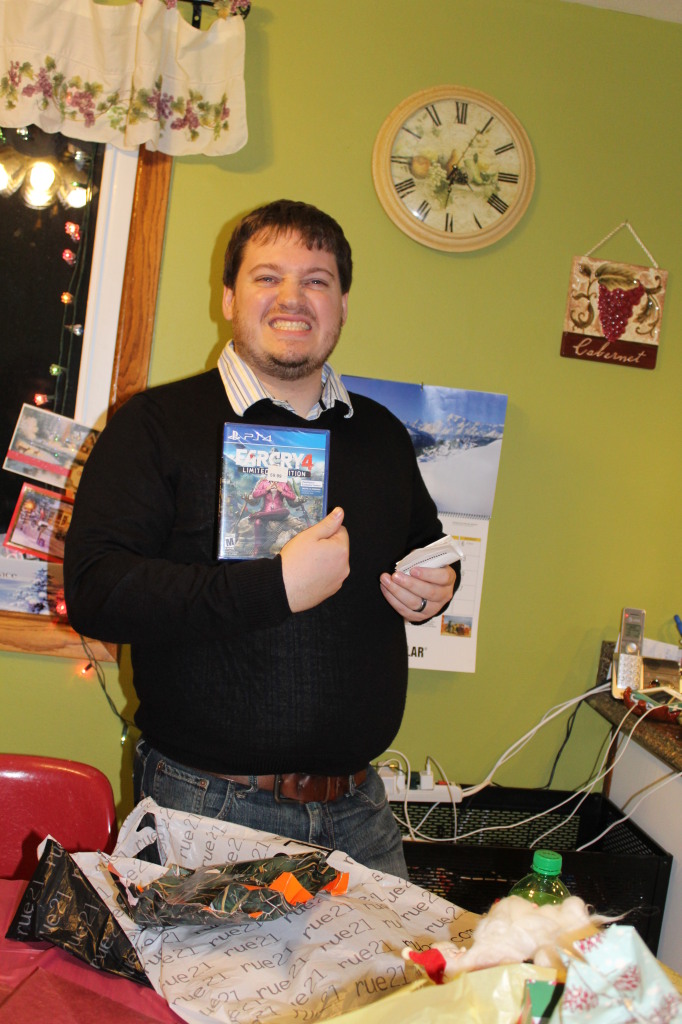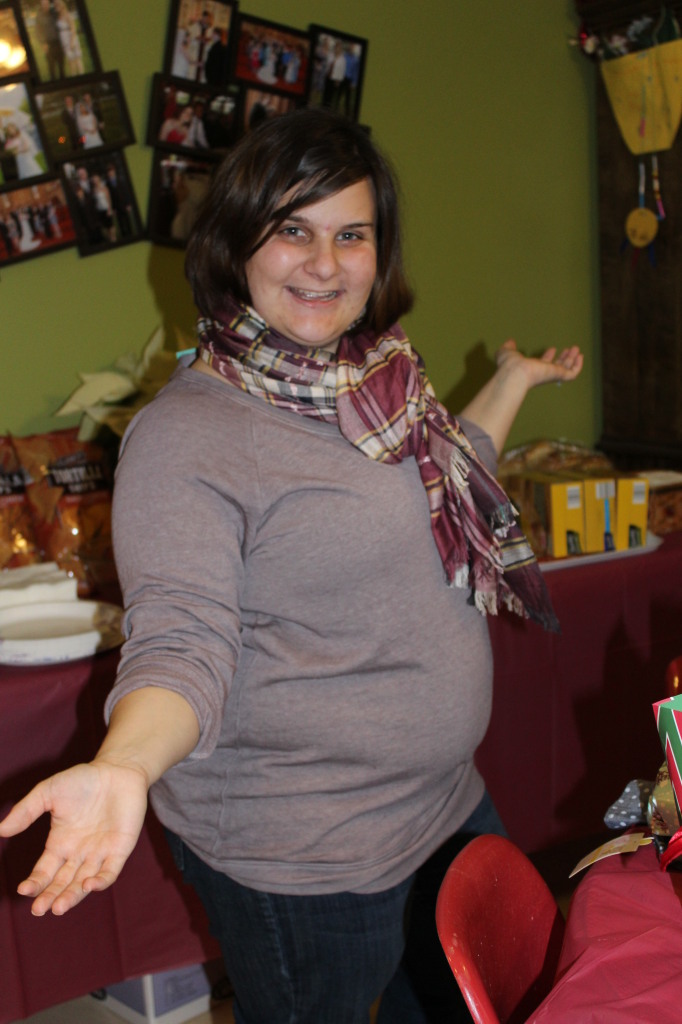 Then Vivian got to meet the whole Greenwood family for the first time!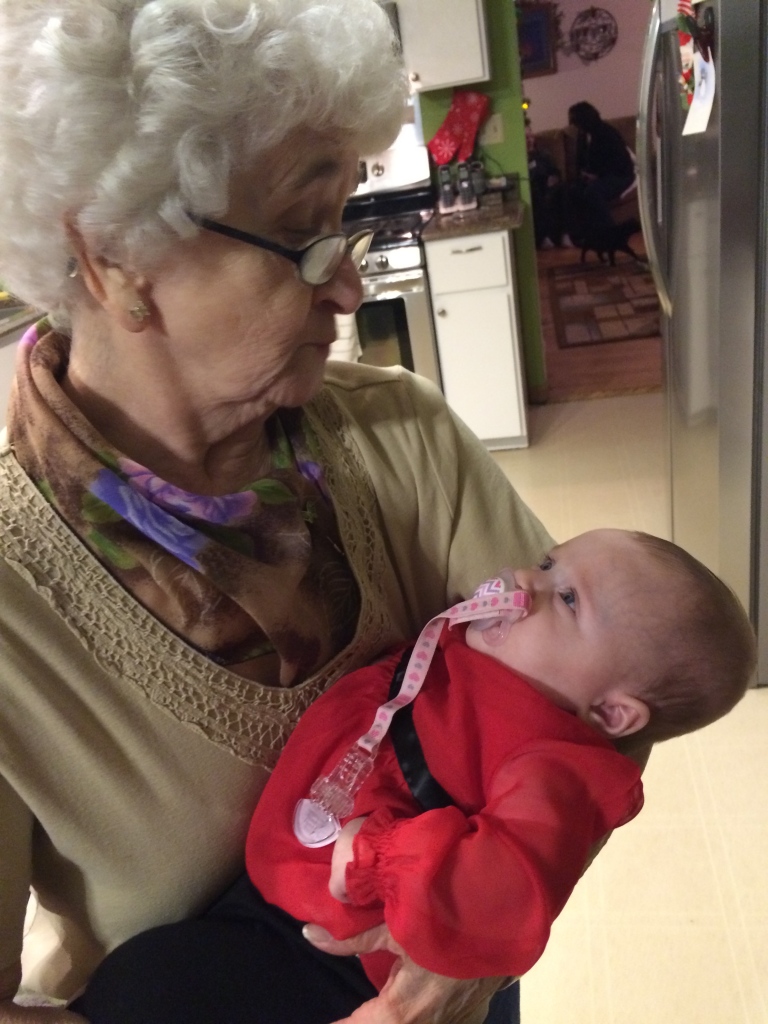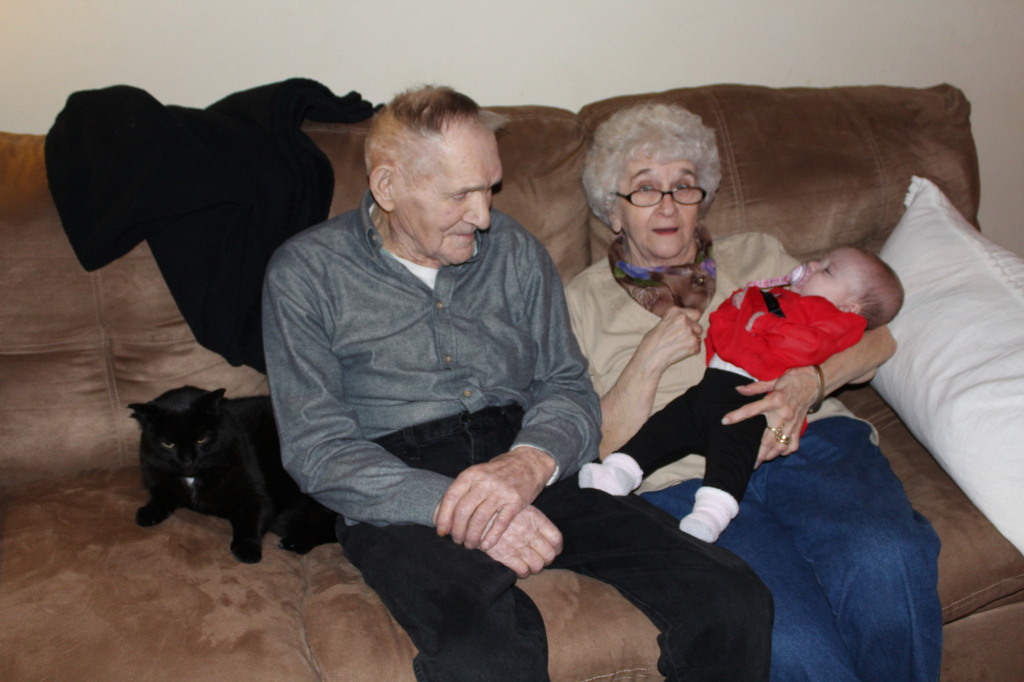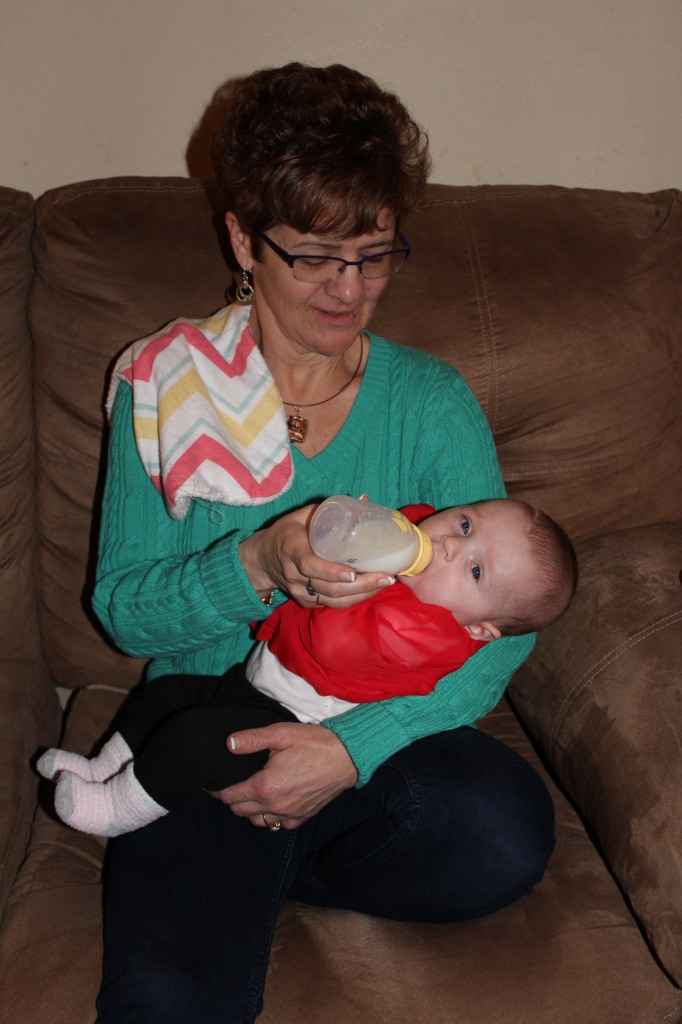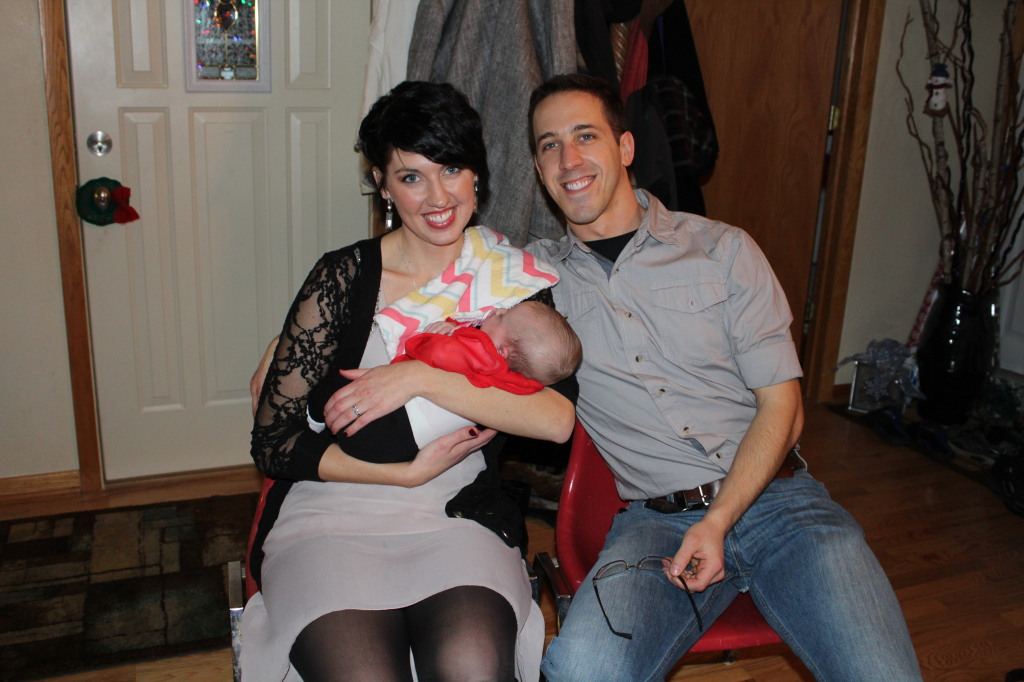 And that pretty much wraps up our Christmas Eve.
On Christmas Day we packed up and headed to Bark River, MI.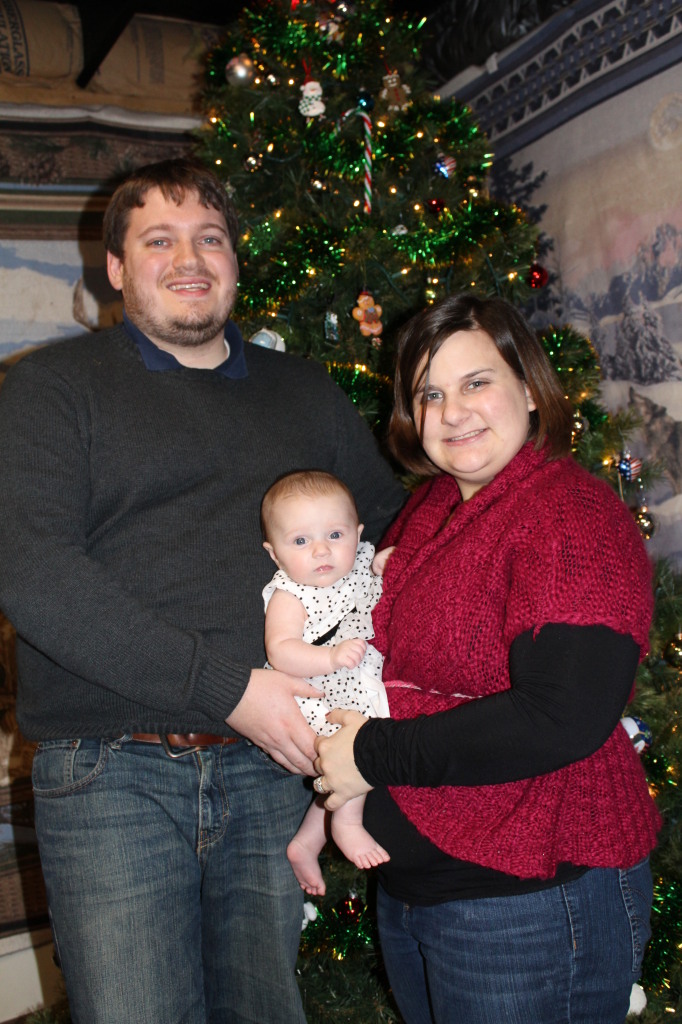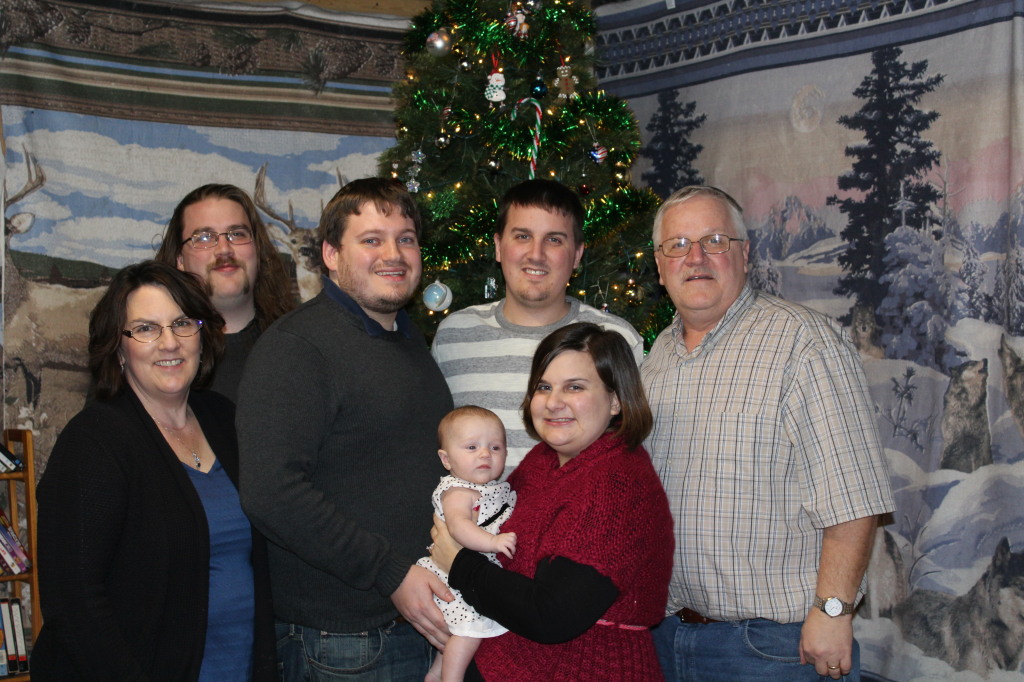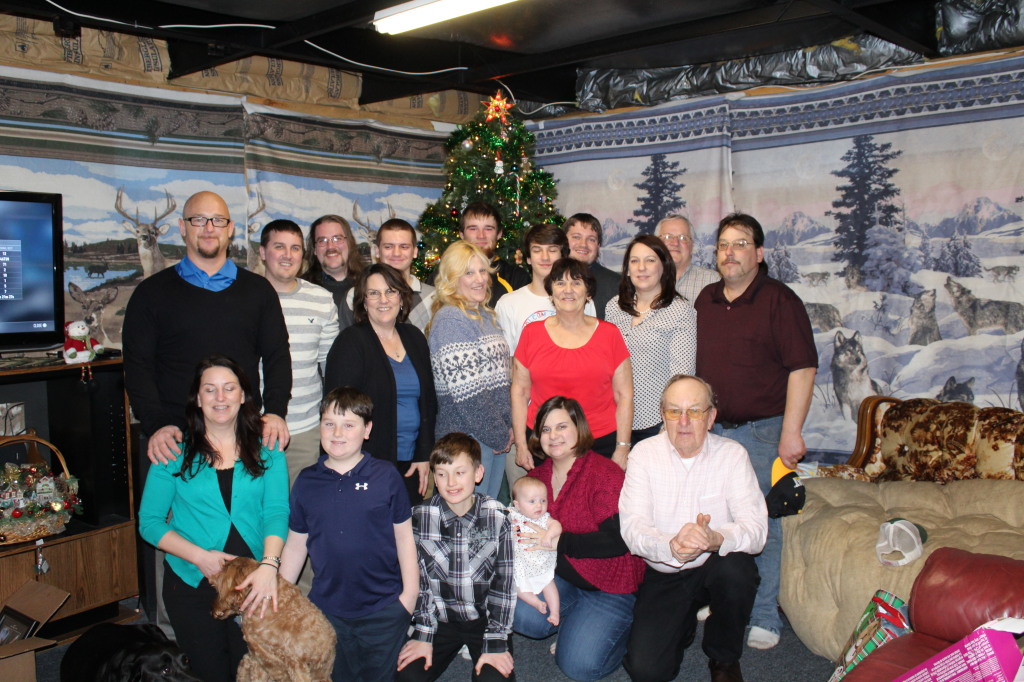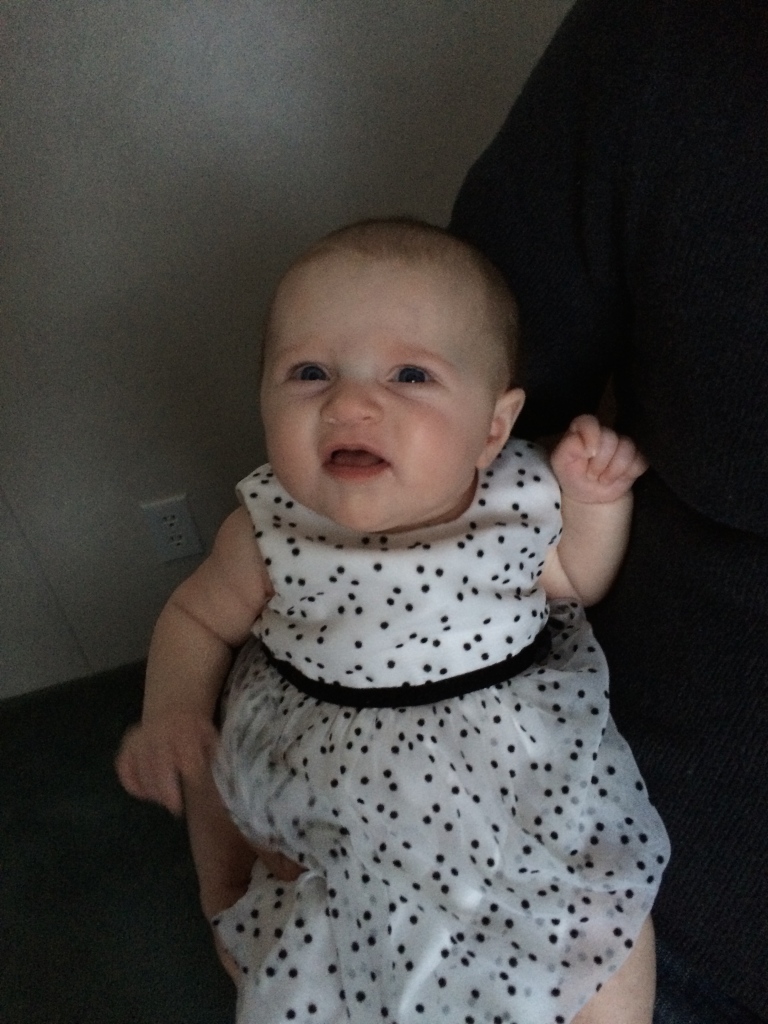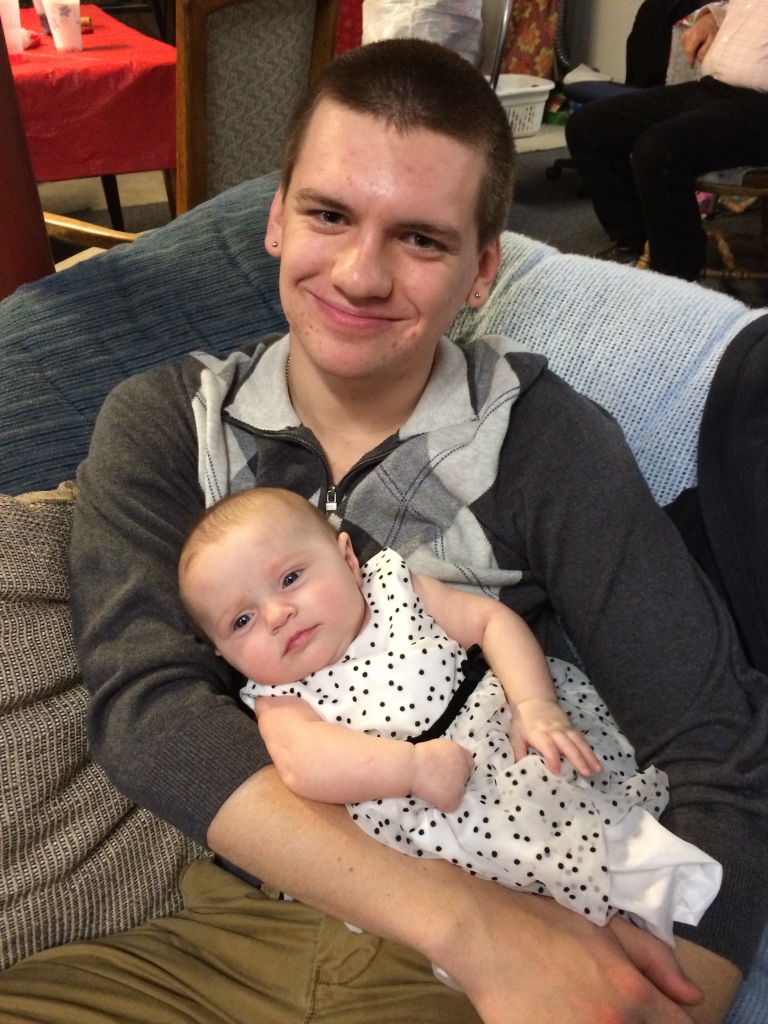 All in all I would say it was a very nice first Christmas for Vivian. There was no shortage of love, and she pretty much got held all day for 2 days straight! Once the festivities ended on Christmas day we headed back to my parents house, away from the chaos to get some much needed rest. Thankfully we did because a bunch of my family came down with the flu the next day, and so far we have lucked out! No flu for us!
Some of her new toys, and she would still rather eat her burp rag. Silly little girl!
We can't wait for next Christmas, where we can really start our own new traditions as a family! Also, Vivian might actually know what is going on!
We also rang in the new year. I can say it was nice and relaxing. We just sat at home and watched some movies. I had a glass of wine, Ben had a beer, and Vivian went to bed at 9:30. Nice. Relaxing.