Feelin' Crafty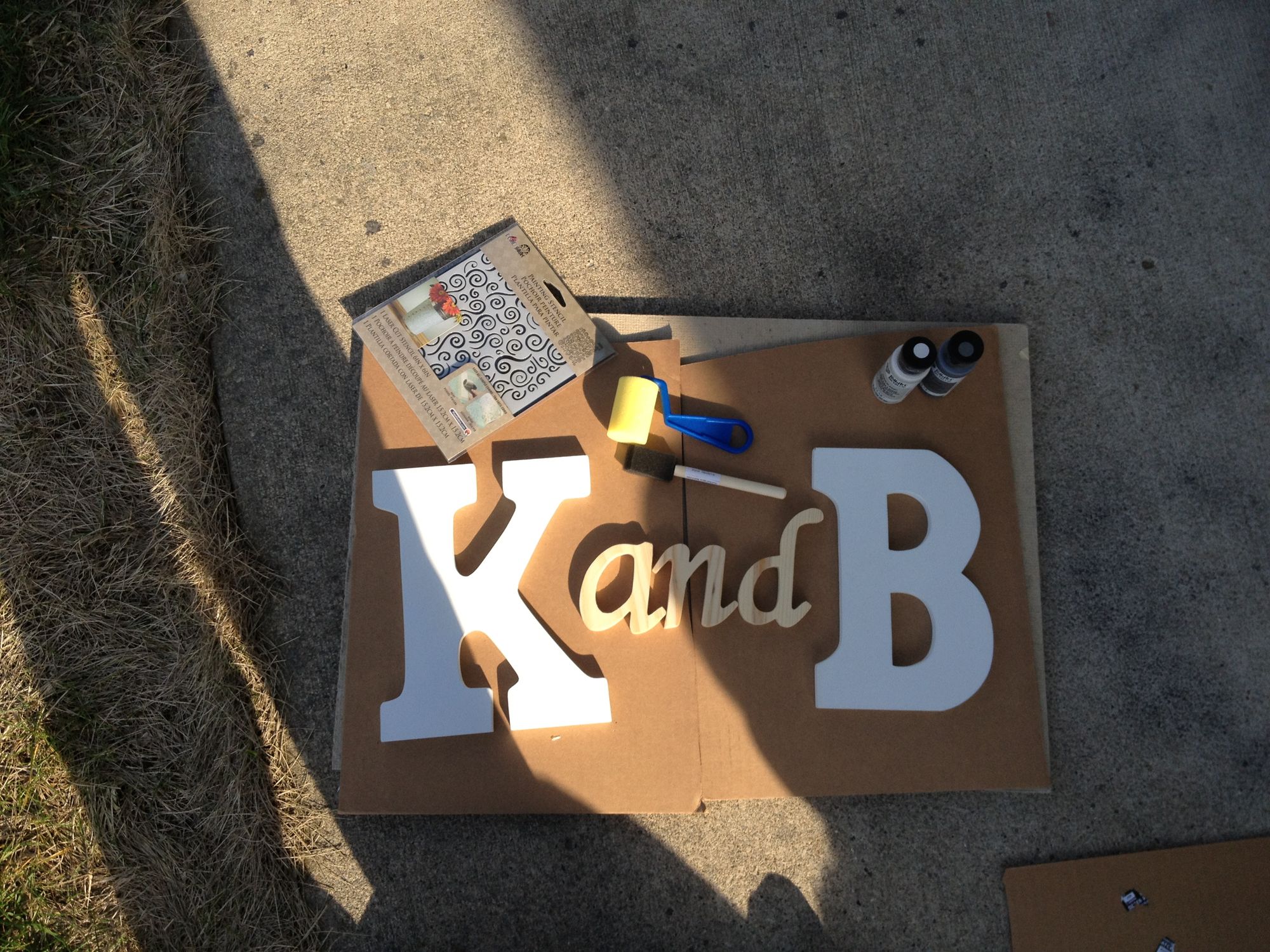 Today I felt the urge to be crafty. So Ben and I went to Michael's in Appleton and got some supplies.
You will need letters (your initials). The size is up to you.  2 paint colors (we chose metallic grey and metallic white)
a stencil of your choice. a roller and a sponge brush.
I just painted the large K and B the metallic grey and the smaller a, n, and d the metallic white. I did about 3 coats of paint for even coverage.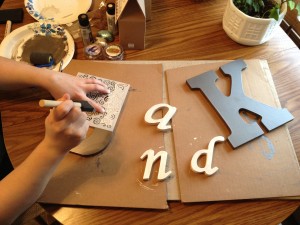 Then you take the stencil and dab the other paint color on. So the white over the grey.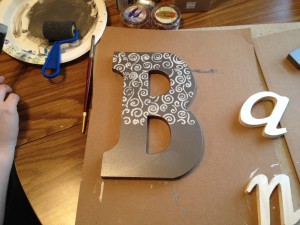 And then the grey on the white.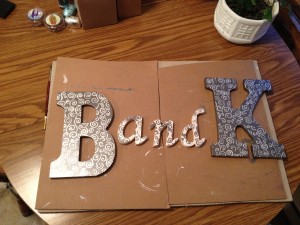 And this is the final product.
This concludes Krafty Krista Sunday!