Baby Update, House Update, New Due Date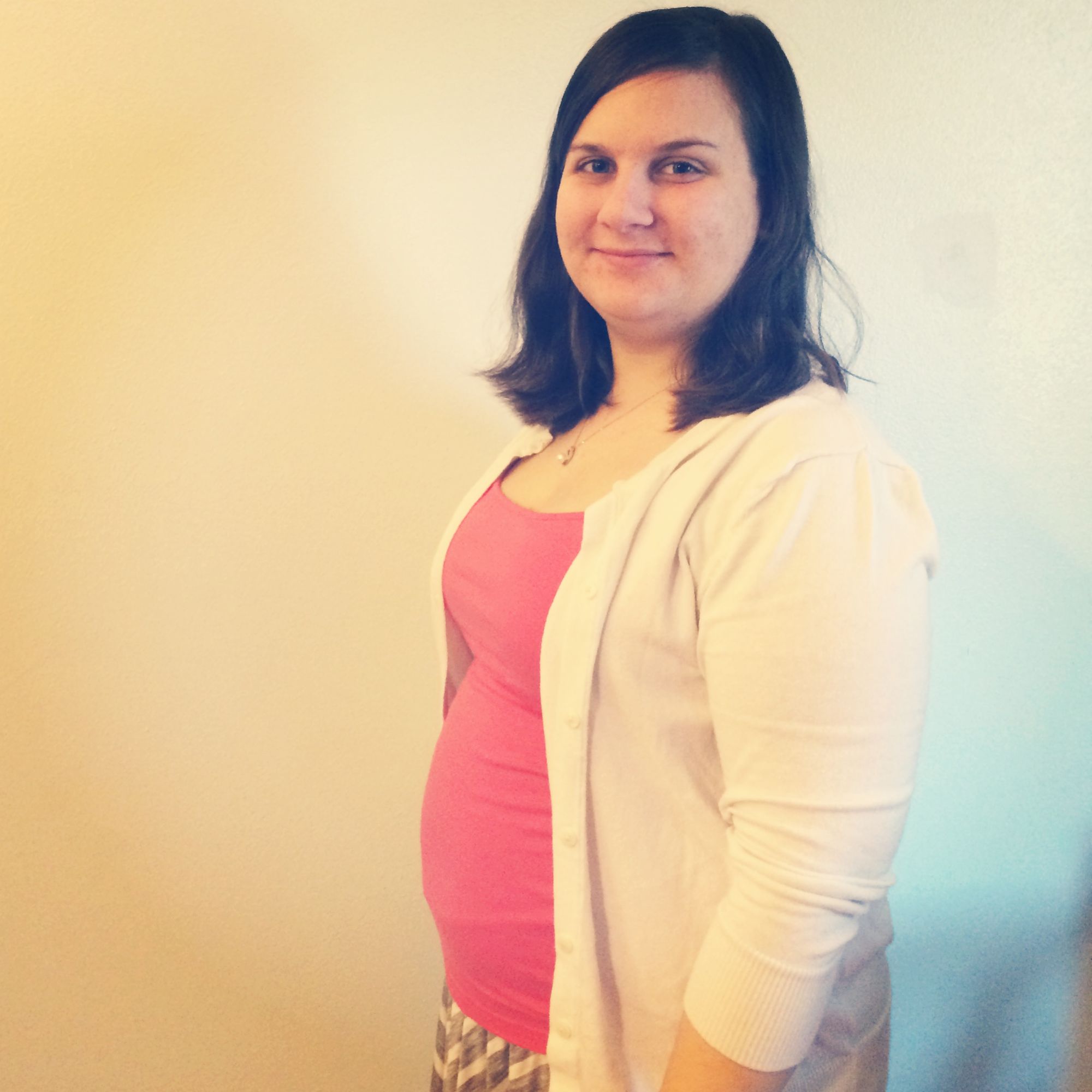 Where do I begin?! This week was so crazy! Lets start with the house. We will go in order of how the week has gone. Lets start with Wednesday. As most of you know Ben and I have been house hunting and we put an offer in on a house. The sellers accepted our offer and we had our inspection yesterday. Everything is great. The only things he noticed were that 2 more CO2 detectors need to be put in, one in the basement and one on the second floor. We also need to put a railing in the garage for the stairs that go into the house. Needless to say we are thrilled with the results and are just waiting for the bank to give us the $$$$$$. Closing will hopefully be at the end of may and we will move in to the house in July because of our lease.
My awesome new stove
And here is the house. We love it.
Now the moment you have all been waiting for. Baby!
So we had our appointment in Green Bay today with the Genetic baby Dr. because of some stuff my parents went through when all of us kids were born (so to be safe I have to do this to make sure baby is doing ok.)
Our ultrasound began at around 1:00 and we spent a good hour in there looking at babys fingers, toes, head, belly button and all those other fun things.
As it turns out my doctors here in Oshkosh were wrong about my due date and how far along I am. **I am 17 weeks. **Kind of  crazy because I thought I was half way…but I'm not. Oh well, what can we do? **Our new due date is October 2nd. **As for babys gender… Since I am only 17 weeks we can't be 100% sure, but the tech. said as of right now it looks to be a GIRL. Of course this could change in the next three weeks she said…. But I am going with my gut and I'm announcing it now (unofficially). GIRL. (if it turns out we have a boy he will just have to wear the pink I already bought.)
SO that is my story. You all will be seeing week 18 and 19 again. No, I didn't get confused… Its just how it is…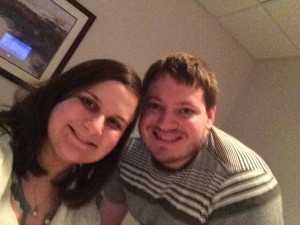 Ben and I waiting for the tech.
How far along?  17 Weeks
**Total weight gain/loss: ** +6
**How big is baby: **Baby is measuring in at 5.1 inches. Thats about the size of an Onion. Weighing in at 6ish oz.
**Maternity clothes? **Most of my work pants don't work anymore, so I need to stock up on some skirts and dresses.
**Sleep: **Sleep has been amazing, although waking up every now and then to roll over or go to the bathroom is crazy…
Best moment this week:  Seeing baby for the first time was pretty amazing.
Movement:  We saw a BUNCH of movement today during the ultrasound, I didn't feel too much of it though.
Food cravings:  French Fries and apples.
Gender:  So far it looks like we are having a GIRL

Belly Button in or out? In, but it feels more shallow than what it was
What I miss: Having more that 2 cups of coffee in a day. I needed it today
**What I am looking forward to: **Sleeping tonight. I didn't sleep at all last night.
Milestones:  Cartilage is turing to bone and she is starting to gain some weight