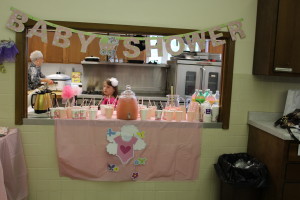 Two weekends ago was my second Family & Friends baby shower, thrown by my mother-in-law, Kathy, my mom, Suzie, and my Aunt Mary (& Cousin Sara – She picked a super fun game). It was wonderful seeing a good chunk of our families together along with friends! We started off with some delicious food, played a few games, ate cake and opened presents! Here are a few photos from the shower!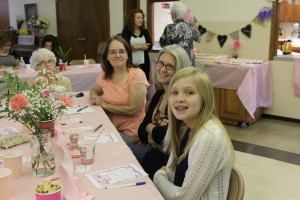 Emily, Auntie Lori, Auntie Cindy (Twin's Mom) & Grandma P (Hiding behind the flowers)!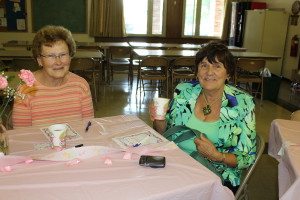 My Grandma and Rosie!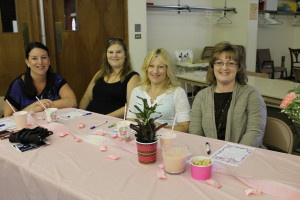 Auntie Caroline, Cousin Amanda, Auntie Kristine, & Auntie Jill!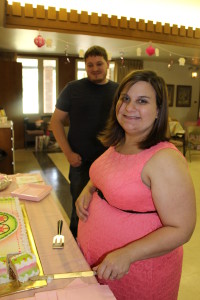 Cutting the cake!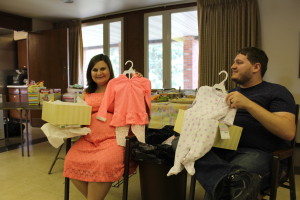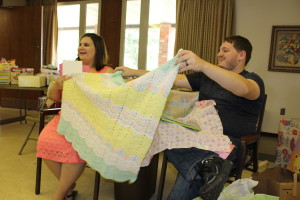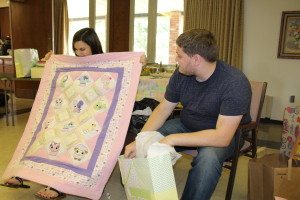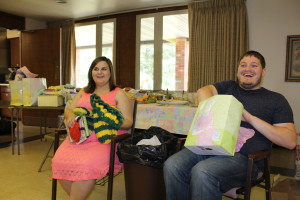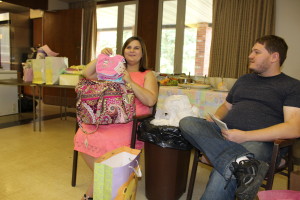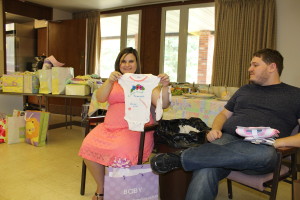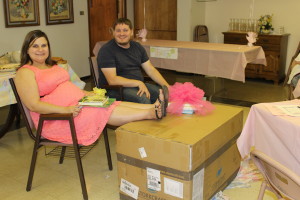 So, Little Lady is pretty much all set!!!
Thanks again everyone for coming and the amazing women who threw us this amazing shower!!! We are super blessed!