Baby Shower - Benesh Style
*Warning: This will be a very photo heavy post!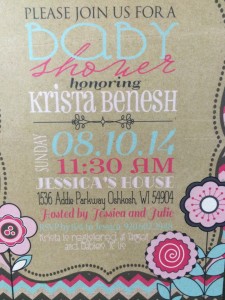 This past weekend was my first baby shower, hosted by Ben's Aunt Julie and Cousin Jessica! They did such a beautiful job from the food to the decorations! It was really nice to be able to celebrate Little Lady with the Benesh's! Here are some photos from the day!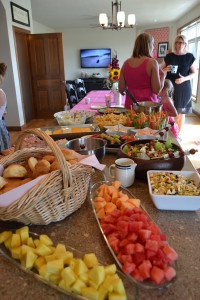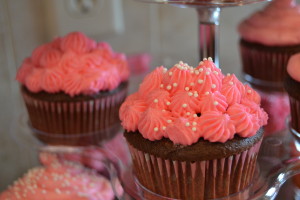 The delicious spread, and AMAZING cupcakes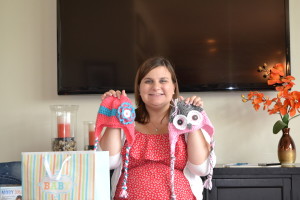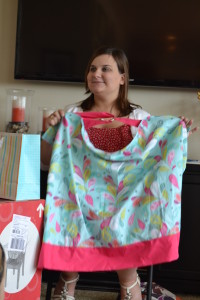 These were made by Jessica!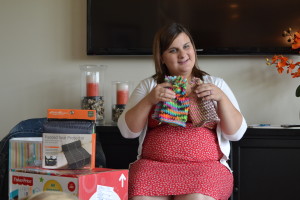 Hats made by Kennedy & Ellyse.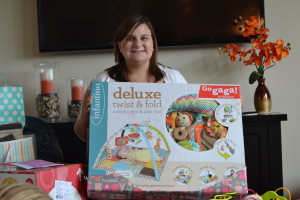 Activity mat from Jayne, Sara, & Amber.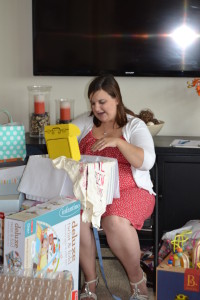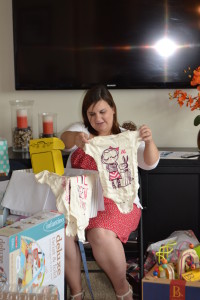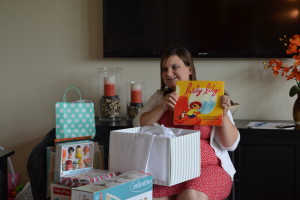 Land of Nod goodies from Jazz & the Boys
Plus a bunch more that my computer didn't want to load. After present time it was take photos with the preggo time!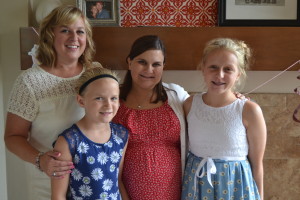 Julie, Ellyse, & Kennedy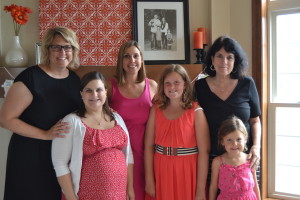 Sara, Jessica, Molly, Addy, & Jayne
I hope I didn't miss anyone. I feel so lucky and blessed to have a good chunk of the Benesh family gather around to celebrate Little Lady. It was also great to catch up with everyone, we don't get together enough!
Thank you all again for making it to my shower and a special shout out to Julie and Jessica for throwing such a beautiful shower – you two are professionals!!!