38 Weeks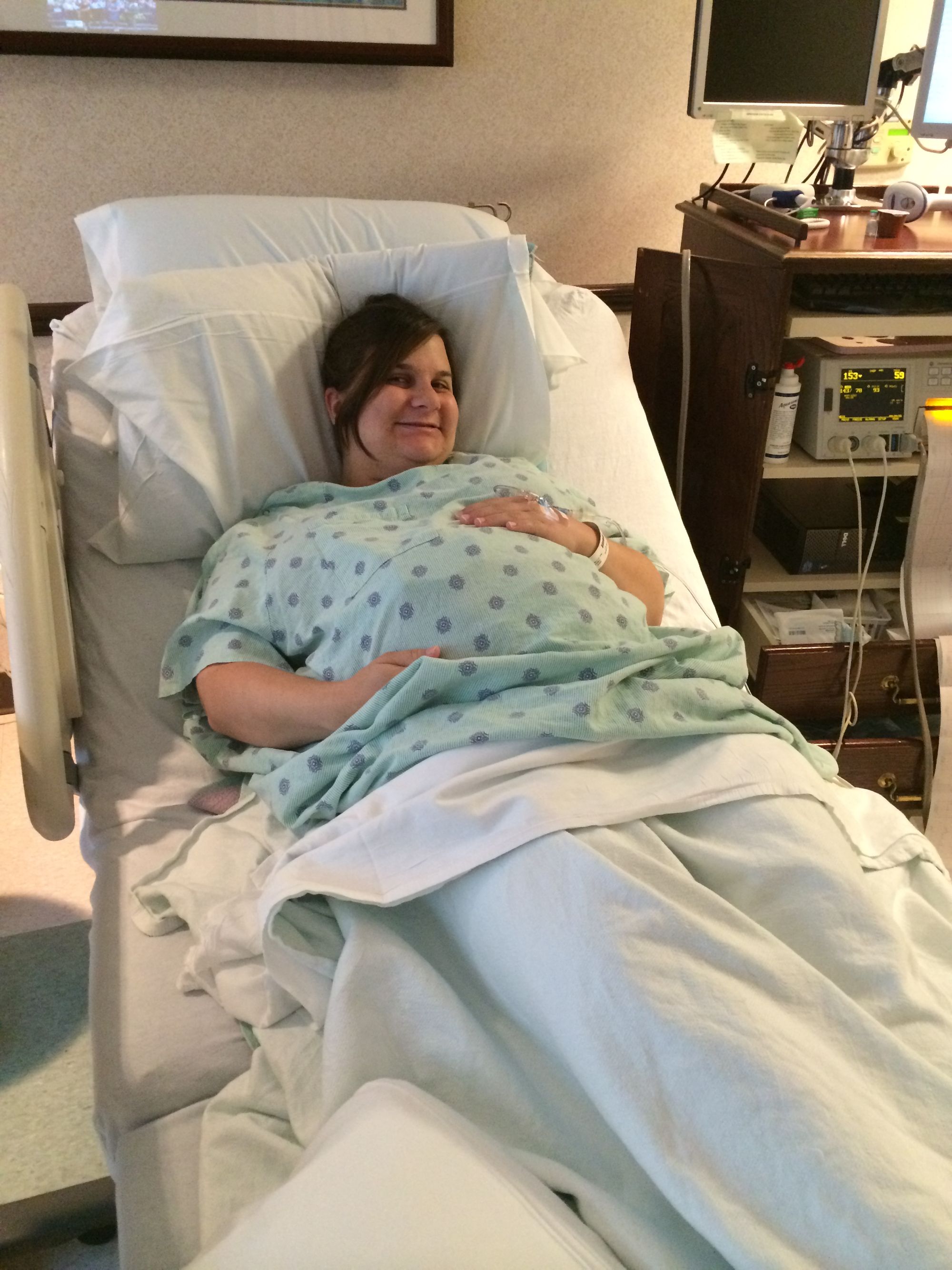 The last photo of me pregnant!
So I realized that I totally skipped out on the 38 week update! So here it is!
How far along?  38 Weeks or 266 days
Total weight gain/loss:  +37
How big is baby: Baby is measuring in at 18.9-20.9 inches long. That's about the size of a Pumpkin. Weighing in at 6.2 to 9.2 pounds. She should be gaining .5lbs a week. She should be around 6lbs.
Maternity clothes? Maternity shirts are now becoming too short to cover my belly, although I am most comfortable in a pair of sweat pants and one of Ben's t-shirts.
Sleep: Sleep has been nice this past week. With the weather cooling down I am not as warm and I am able to get comfortable more quickly.
Best moment this week: Deciding on Little Ladys Name!!!
**Movement: ** She's a movin'
**Food cravings: **Caramel Apple from The Little Farmer
Gender:  Little Lady
Belly Button in or out? It is officially FLAT… and gross.
**Symptoms: **Besides my ever growing belly and new stretch marks; I still have the leaky boobs, a sore lower back (maybe a sign of labor, but probably not), my belly is dropping a bit more, swollen feet, and that is pretty much it. Not too many other symptoms going on. There have been no intense cravings, no urge to nest, and the acid reflux has disappeared.
Signs of Labor: I have been having some intense Braxton Hicks contractions and a bit of lower back pain.
What I miss: Bending over easily, or without almost falling over.
What I am looking forward to: I am really looking forward to meeting our baby!
**Milestones: **She may have about an inch or so of hair already.
She's slowly shedding that white goo on her skin (called vernix caseosa)
TO DOs:
Start the pediatrician search

Pick a name

Finish baby's room

Finish unpacking the boxes

Doctors appointments with other Doctors (Dr. Southwick, Dr. Ray, Dr. Laibly, Dr. Schaufelberger) so we can meet them for when our Doctor is out on maternity leave.

Call Arts for Kids

Install Car Seat