33 Weeks, and counting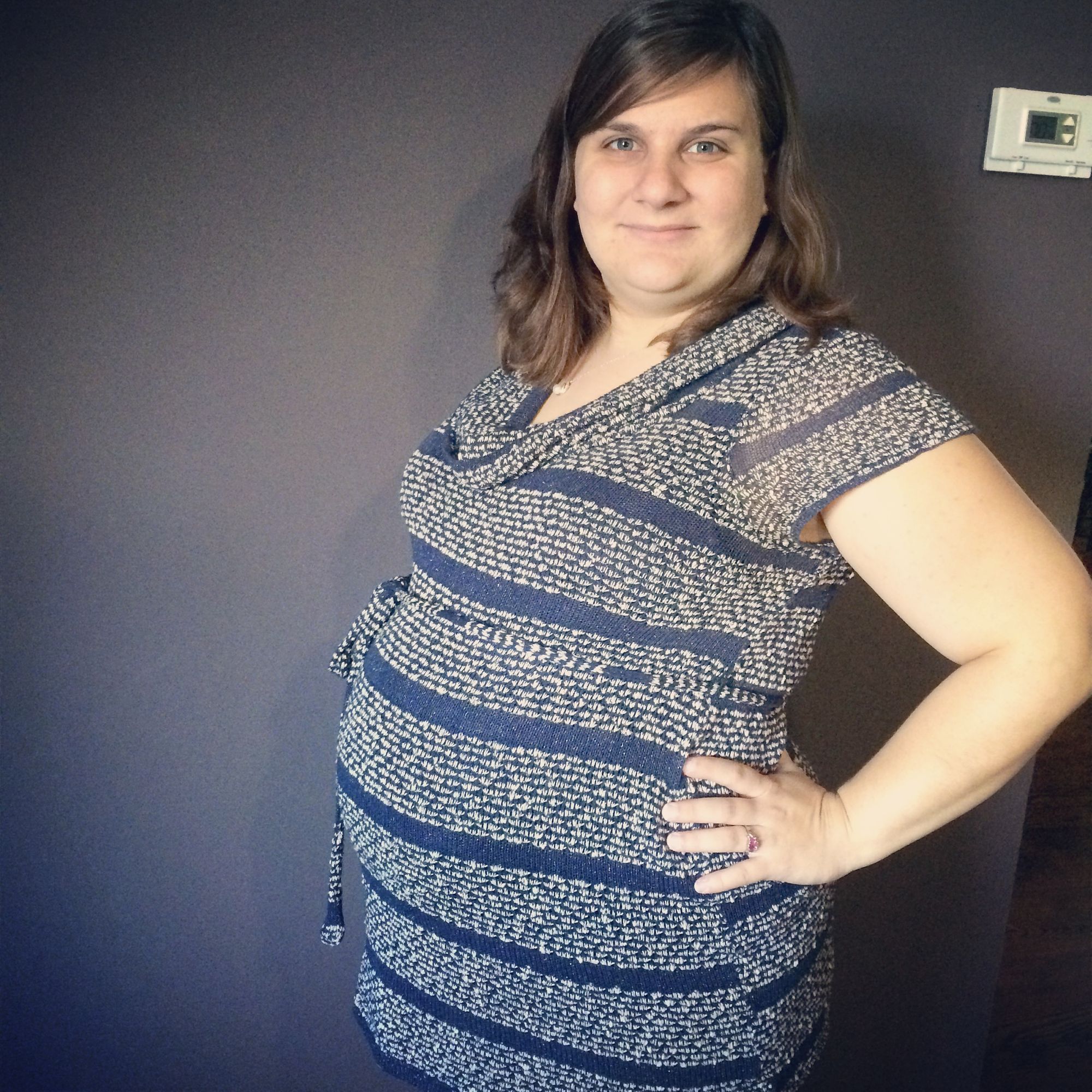 Only 49 more days to go if she comes on her due date! Wow! We are less than 50 days away. Where is the time going? It seems to be going fast and slow at the same time.
This past week in review:
On Thursday Ben and I had our Maternity Session with Katie Lynn Photography. We went to High Cliff State Park, one of our favorite places to camp, hike, bike ride, picnic, etc. And it has the most AMAZING Limestone walls!!!!  We all had a blast!!! I can't wait to see the finished product!
Friday I had an appointment with our family doctor about my anemia. We talked a little bit about my levels and how they have gone up from a 9 to a 9.4 so they are improving, but since I didn't feel any better we decided to up my supplement to 3 times a day with meals. He said that if I could take the supplement orally we will try that first. If this doesn't work I will have to go in for an infusion… I need to get this iron up before labor, C-section or natural… and so far so good. I am feeling a little bit better, not as tired, and the dizziness has calmed down a bit. I go in next week to get another blood draw (Lucky #7) and hopefully we see a big increase!!!! fingers crossed

Baby Shower #selfie and #cupcakeselfie!
And Sunday was my Baby Shower – Benesh Style. You can see some photos and read about it here. It was so much fun to have and afternoon with the Benesh women, my mom, & Kathy!!! As always there were a bunch of laughs and love going around!!! The food was so good, and the cupcakes were divine! Julie and Jessica truly outdid themselves.
Not too much is going on this week. I have washed 2 loads of Little Lady's clothes (newborn and 0-3 months), sheets, and blankets. Dreft is one of the most amazing smells in the world. I could smell it all day. We also set up a nice closet organizer system, now I just need some bins and such!!! I have successfully played with the B.Zany Zoo Wooden Activity Cube (Thanks Amber, Jayne, & Sara)! We even came up with a name that is a contender!!!! OMG so excited.
I have been starting to think about packing hospital bags for Little Lady, Ben and I. What should I pack? Help?! I have seen so many list online and on pinterest and they range from bring basically nothing to everything including the kitchen sink.
Who would have thought this would be so difficult for me?
** **
How far along?  33 Weeks or 231 days
Total weight gain/loss:  +24 – No weight gain for this girl!
How big is baby: Baby is measuring in at 17.2-18.7 inches long. That's about the size of a Durian (The Asian King of Fruits). Weighing in at 4.2 to 5.8 pounds. She should be gaining .5lbs a week and if she is gaining as she should be then she should weigh 4lbs 11oz.
Maternity clothes? Even my maternity shirts are getting short with my big belly. So I will be at Target and my belly could be hanging out. Maybe I should go to walmart instead so I fit in?
Sleep: Sleep? What is this sleep thing you speak of?
Best moment this week: We had our maternity photos done and I had my first baby shower!!!!
**Movement: ** Her raves have calmed down quite a bit and now the movement is more rolling and stretching.
**Food cravings: **Food is no longer appealing to me. Not even my beloved French fries and apples.
Gender:  Little Lady
Belly Button in or out? Amazingly I still have an innie, a very shallow innie.
**Symptoms: **I am still feeling the anemia, but it is getting better.
I have been super warm lately. Anytime I walk anywhere I get very short of breath (she must still be crowding my lungs). Pregnancy brain. It is a real thing people. I remember nothing.
Signs of Labor: This week was full of Braxton Hicks contractions, with a few real ones thrown in I think. Normally I can feel my belly tighten for a bit and then it relaxes pretty quickly after, so they aren't very long. But there was one or two that were painful and lasted a minute or two.
What I miss: I miss my pre-pregnancy body & Sleep
What I am looking forward to: My "Up North Baby Shower" and "Work Baby Shower" and getting her room all set up and ready to go. My week of appointments next week!
Milestones: She is keeping her eyes open while she is awake.
She is also starting to coordinate breathing with sucking and swallowing.
Her bones are getting harder.
She is going through (more) major brain development – She will be one smart baby!
THINGS I'M EXCITED FOR:
Baby Shower in Michigan!
Work Baby Shower
Finishing up the nursery after my showers!
TO DOs:
Start the pediatrician search
Week of appointments
Pick a name
Finish baby's room

Maternity Photos

Finish unpacking the boxes
Doctors appointments with other Doctors (

Dr. Southwick

, 

Dr. Ray

, Dr. Laibly, Dr. Schaufelberger) so we can meet them for when our Doctor is out on maternity leave.

Dr. Apt. for my Iron

Call Arts for Kids

Start washing baby's clothes