31 Weeks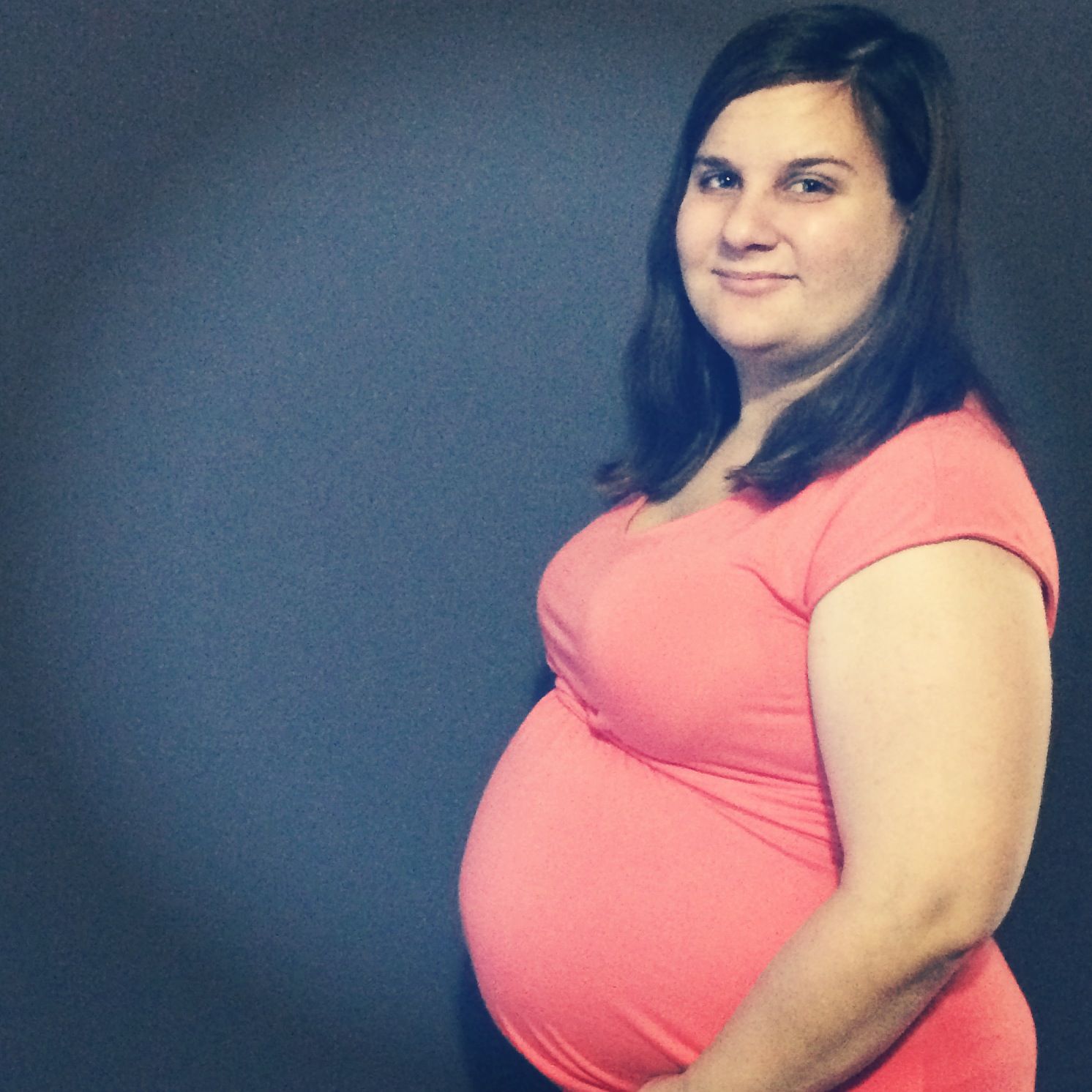 We are down to 63 days until we get to meet this Little Lady! We are soooo excited to meet her. Can she come now?!?!?! No, she needs to stay in there for a couple more weeks at least. And I need those weeks to get ready for her! Then she can come and we will be as ready as we will ever be!
As a few of you noticed last week "finding daycare" had finally been crossed off of the list! Ben and I did decide on Arts for Kids! As of right now we haven't made it 100% official yet. We are still trying to see if we can make part-time work for us so, we would be able to save a little bit of money. Some of the main reason we chose Arts for Kids were:
Price – It was right in the middle of what everyone else was charging.
The programs that were offered once she gets a little bit older.
The staff all seemed awesome.
They came highly recommended by everyone we talked to.
Unless our old neighbor miraculously has an opening at her (in-home) program Arts for Kids will be our daycare! I am really excited that we were finally able to make a decision. I just need to call them and pay our registration fee and we should be good to go!
Over the past week or so I have been invited to my own baby showers!!!! The first shower is on the 10th and will be hosted by Ben's cousin Jessica and Aunt Julie!  The second shower will be on the 17th and is being hosted by my Mummy, Aunt Mary, and Mother-in-Law Kathleen! And I will be having a shower at work the following Tuesday. They both did such an awesome job on the invites I can't wait to see what they have in store for the showers. Hopefully some yummy food ;)! I am really feeling the love and can't wait to see everyone.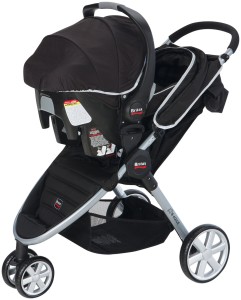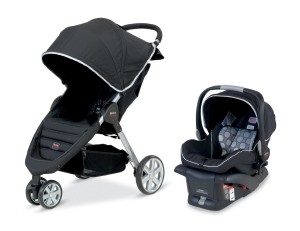 Our new stroller/travel system
Over the weekend I had a minor panic attack. It basically went like this:
Me: What if she decides to come NOW?
Ben: You haven't had any signs of labor? Where did this come from?
Me: BEN! I'm 30 weeks pregnant! She can come anytime and we have no way of bringing her home!!!
Ben: Yes I know.  But I doubt she will be coming any time soon, and if she comes and we don't have it I can go and get the system!
Me: How do we know?!?!?! We should really get our travel system. We were going to get it anyway. Why not now? Plus I don't want you leaving me while I'm at the hospital.
Ben: silence
Me: gives Ben pouty panicked look
Ben: Fine. Let's go.
We went to Babies 'r' Us and left with the Britax B-Agile Travel System. The final decision maker for this stroller was that it is short. No reaching up for me!
We were going through our insurance information to try and see what kind of pump we were able to get through them. As it turns out they changed their coverage, so now they will only cover a hospital grade rental, I don't get a free pump anymore. It kind of irritates me. I was really excited that we didn't have to purchase a pump and we didn't have to register for one to ask someone to get it for us. We did go and register for one at Babies 'r' Us. If no one gets it for us no worries, we can get a percentage off of it in the end. Either way we will get one and we will make it work. Just so frustrating.
Other things that are going on:
We are going to get our maternity photos taken next Thursday at High Cliff State Park. Katie Lynn Photography will be taking our photos. She did a mini session for us a few years ago, and she did a fantastic job! I'm excited!!!
Since our OBGYN will be on maternity leave when Little Lady comes Ben and I get to meet all of the other doctors at Aurora.
Finally check out my highs and lows of pregnancy post here.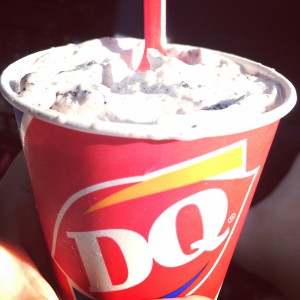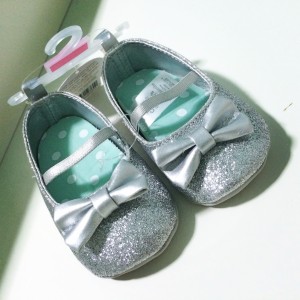 Oreo Blizzard yummy-ness and Little Ladies pretty glitter shoes!!!
How far along?  31 Weeks or 217 days
Total weight gain/loss:  +24
How big is baby: Baby is measuring in at 15.2 to 16.7 inches long. That's about the size of Pineapple. Weighing in at 2.5 to 3.8 pounds. She should be gaining .5lbs a week and if she is gaining as she should be then she should weigh 4lbs 1oz.
Maternity clothes? Wearing them all the time. Although, I am at the point where I don't want to wear clothes any more…
Sleep: Sleep has been off and on all week. Some nights sleep is great, others not so much.
Best moment this week: The amount she is growing is amazing.
**Movement: ** Her raves have calmed down quite a bit and now the movement is more rolling and stretching.
**Food cravings: ** Nothing in particular.
Gender:  Little Lady
Belly Button in or out? Amazingly I still have an innie, a very shallow innie.
**Symptoms: **New category (better late than never right?). I have been getting really winded when it comes to walking… even really short distances. Probably because she is scrunching up my lungs. My boobs also started leaking this week. That really freaked me out, but it turns out they are just getting ready for baby! There is also the usual frequent bathroom breaks, and my lower back has been pretty achy.
Signs of Labor: None this week.
What I miss: Being able to sit in one position for more than 5 minutes.
What I am looking forward to: Baby showers, and our maternity photos next week!!!
Milestones: She is going through MAJOR brain and nerve development.
Her eyes are developing like crazy too. Her irises now react to light!
All of her senses are in working order now!
TO DOs:
•     Start the pediatrician search
•     Finish baby's room
•     Maternity Photos
•     Finish unpacking the boxes
•     Doctors appointments with other Doctors (Dr. Southwick, Dr. Ray, Dr. Laibly, Dr. Schaufelberger) so we can meet them for when our Doctor is out          on maternity leave.