30 Weeks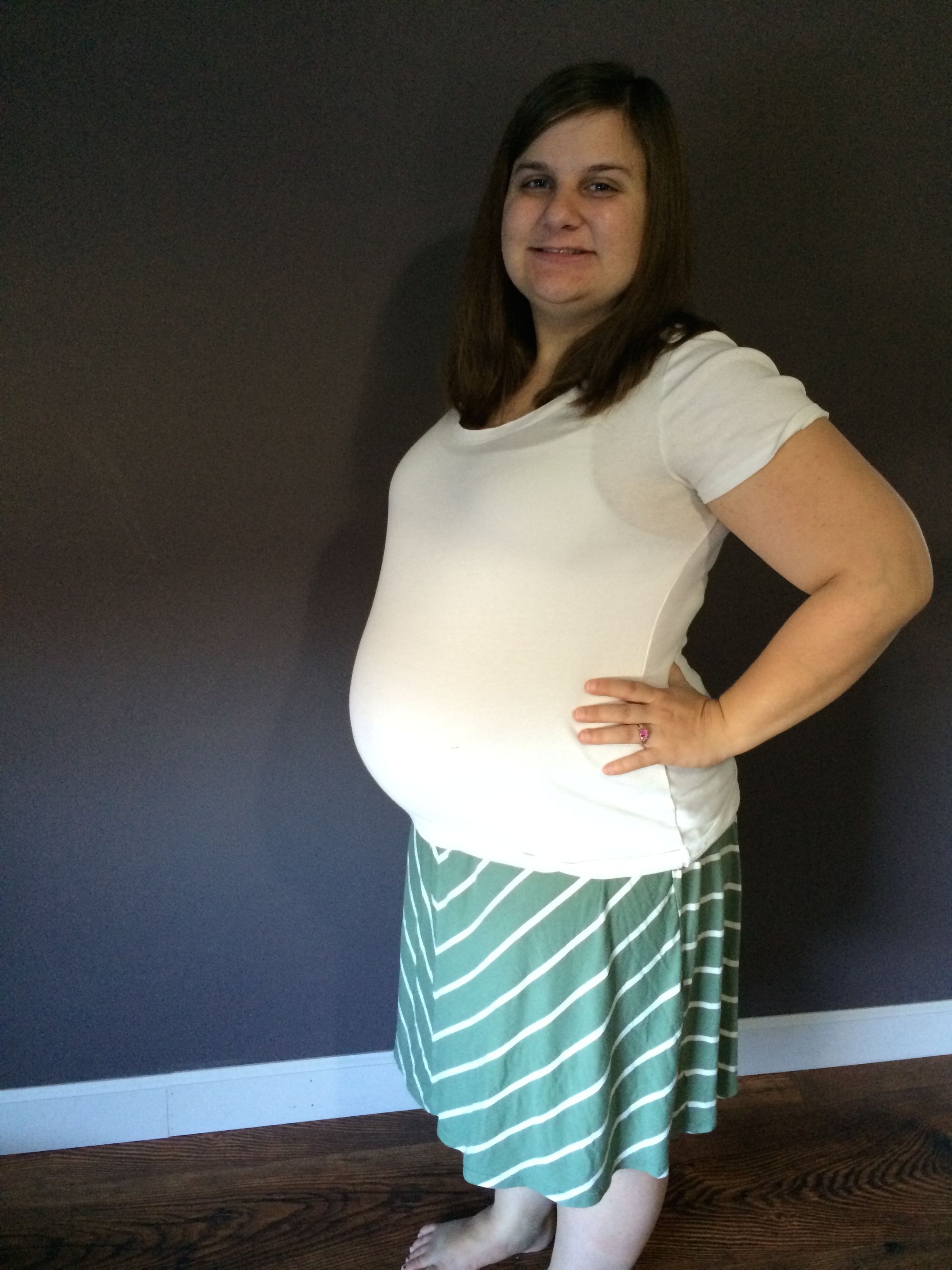 70 days to go… Wow. It completely blows my mind at how far we have come since January. I feel like I have been pregnant for forever (well, almost all of 2014 if you think about it), but at the same time it is going by so quickly. Then all of those thoughts of awe and wonder about my pregnancy go away when I realize that in about 10 weeks Ben and I will be bringing home a little person. Right now she has a crib and mattress, a shelf/changing table combo (with no changing pad), new (white) electrical outlets for her room, some random sized baby clothes, some diaper samples, diaper bags, and that is it. I am, in no way, prepared for this Little Lady to join us in the outside world yet. I at least need to get a car seat so I can get her home among other things. Granted in the next few weeks I will be all baby showered out (so hopefully that will take care of some of my stress) and then maybe I will feel a bit more prepared! In conclusion 10 weeks in not enough time, heck "9" months isn't enough time to get ready. We should have been planning this YEARS ago. (okay that was an over exaggeration but that is how it feels.)
Anyways… Last week I had my 3 hour Glucose Tolerance test (the cheeseburger and fries I ate after never tasted so good) and I am pleased to report that I passed. All of my numbers were within the "normal" range. I'm not too sure what was going on the first time around, but I passed this time so baby and I have a clean bill of health! Go Us!
On Sunday this mamma-to-be treated herself to a prenatal massage! It was amazeballs… until the massage therapist stopped and it was back to normal life as we know it. Prenatal massages are said to have a load of benefits for mom and baby.
Mom: Studies indicated that they can reduce anxiety, decrease symptoms of depression, relieve muscle aches and pains, reduce swelling, and improve labor outcomes. And I must say on Monday morning I had ankles again (haven't had those in a few weeks), my feet were no longer swollen, and my posture had improved! Best $49 spent in a while.
Baby: Apparently baby will be healthier??? (we will see with that one…)
Today Ben's office threw him a surprise baby shower! I got a facetime at work today so I got to see it all go down. That was awesome guys! Thank you so much!!!!
Finally we had our bi-weekly OB appointment yesterday. Everything is going great. We discussed my Braxton Hicks that have randomly shown up in my life. Little Lady's heart rate is at 150. My belly is measuring right on track. I also got my TDAP shot. (ouch)
Ben and I are asking that anyone who wants to visit the baby after she is born be updated on their Pertussis Vaccinations. We don't want to take any chances of getting our Little Lady sick with whooping cough. And if you want to visit… I will be asking.
…and that's all she wrote. Now on to the update.
How far along?  30 Weeks or 210 days or 7.5 months
Total weight gain/loss:  +24 — lost a few pounds last week. I'm not complaining.
How big is baby: Baby is measuring in at 15.2 to 16.7 inches long. That's about the size of Cucumber. Weighing in at 2.5 to 3.8 pounds.
Maternity clothes? Wearing them all the time.
Sleep: I sleep when I can. Then I wake up to use the bathroom and then lay there for an hour or so trying to fall back asleep.
Best moment this week: Hearing her heart beat… It never gets old.
**Movement: ** My child is a raver. She is constantly moving and she is showing no signs of slowing down.
**Food cravings: ** Nothing in particular.
Gender:  Little Lady
Belly Button in or out? Still in. Give it time. UPDATE: George (the freckle) may or may not have a buddy. More to come when I can find a mirror that I can see my belly in! (false alarm no buddy for George)
Signs of Labor: I have had a few random Braxton Hicks contractions.
What I miss: Being able to bend over.
What I am looking forward to: All of the amazing baby showers coming up next month.
Milestones: Her skin is getting smoother.
Her brain is getting wrinklier-to make way for all that essential brain tissue.
She's now strong enough to grasp a finger.
TO DOs:
•                Start the pediatrician search
•                Find a daycare
•                Paint babys room
•                Build babys furniture
•                Finish baby's room
•                Find a Medical supply store to order/get my breast pump.