26 Weeks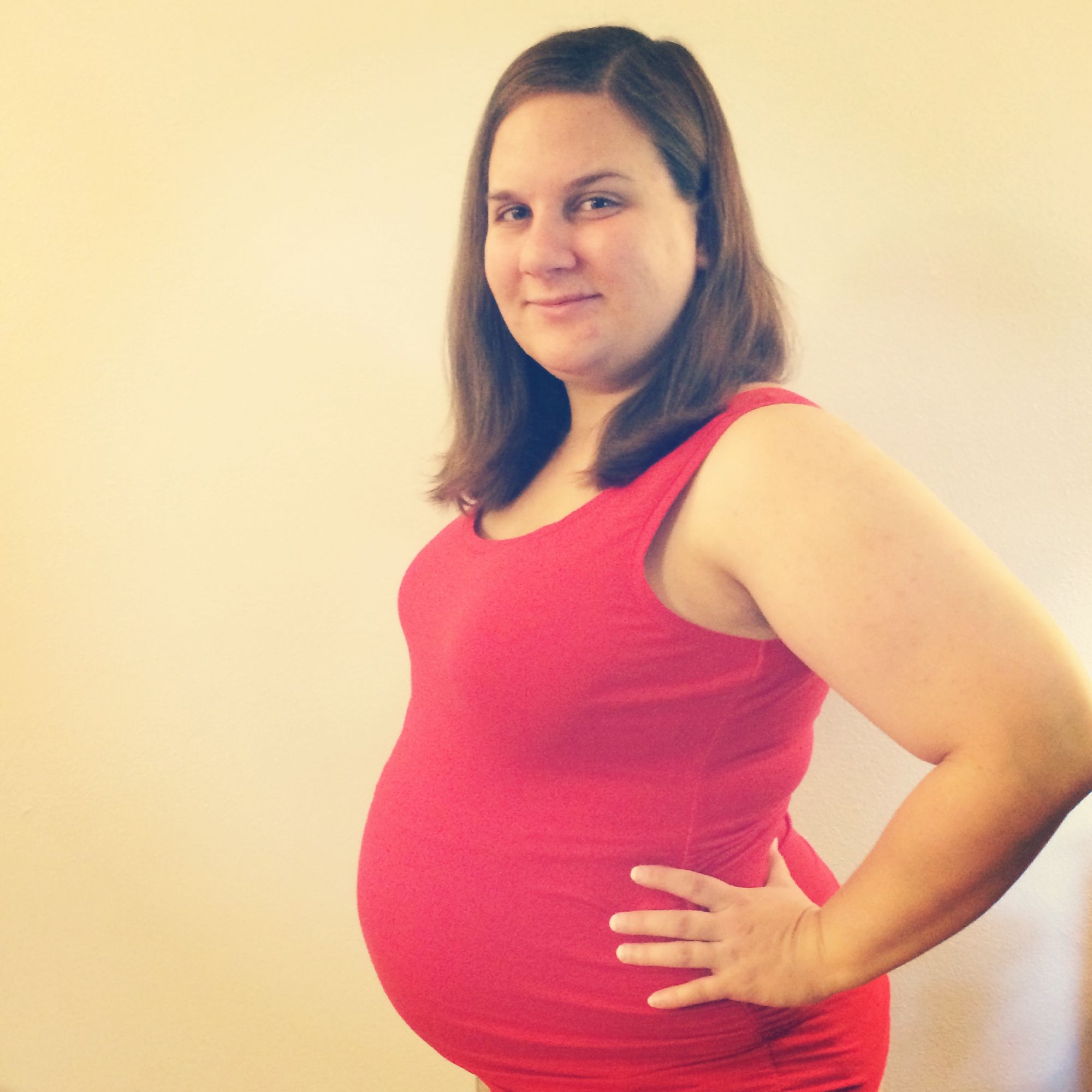 I don't think you're ready for this belly.
I've noticed that my weekly pregnancy updates have gotten a little off track, and that they have become more of a general blog. So I will be trying my best to just keep the pregnancy updates pregnancy/baby related. I will try to do posts about the house and just general Ben and I stuff separately. Now that that is out of the way lets get on with it shall we?
This week has been pretty low-key except a few interesting moments.
Last Thursday I was having some light cramping (it felt like I was going to start my period) so I called the nurses line at the hospital and they reassured me that it was most likely round ligament pain / stretching (which I what I thought … I just wanted some peace of mind and to make sure I wasn't losing my mind) and if the pain became more severe to call back. They told me to drink a some extra water to keep myself hydrated and to take it easy. Then around 9:30pm (when Ben and I were watching "The Miracle of Life") the cramping pain became more intense and concentrated in my right side. I took a warm bath and some Tylenol and the pain went away somewhat so I went to bed. I woke up around 11 and the pain was 10 times worse and Little Lady B stopped moving so we got really worried. So Ben and I went to the hospital. 2 Hours on the Fetal monitor, an IV, 2 more Tylenol, and some Maalox later the doctor was stumped, but my pain was subsiding. They are thinking that it was gas … Who knew that gas could feel like someone was stabbing you in the side? I didn't. I didn't eat or drink anything different so we aren't sure what caused it or if it even was gas, but I haven't had that pain since. We will just have to keep an eye on it I guess.
In other news: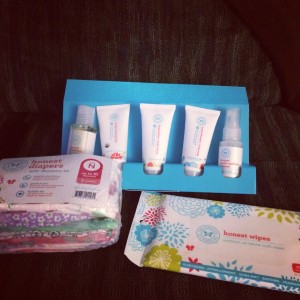 I got my Honest Company sample packs. I got some diapers and wipes and some creams and cleaning sprays. To get some more information about their products you can go here. I can't wait to see Little Lady in these cute diapers!
They also now sell this awesome stuff at Target!!! Like I need another reason to go there.
**Also… **We may or may not have narrowed down our name choices for Little Lady! But nothing solid yet.
Today I set up a tour at a daycare. Arts for Kids came highly recommended by several people here in Oshkosh. We will find out on Monday! I like what I've been reading on their website. fingers crossed that it works out and we like it!
This happened the other day. My belly pretty much touches the steering wheel. Time to scoot the seat back!
I feel like everything is falling into place. We just need to get moved and get her room all set up!
All that's left if the update!
How far along?  26 weeks. So close to the big 3rd Tri!
**Total weight gain/loss: ** +18
**How big is baby: **Baby is measuring in at 13.6 – 14.8 inches. That's about the size of a head of lettuce. Weighing in at 1.5 – 2.5lbs.
**Maternity clothes? ** I lied …  I bought one more dress and it is so comfy!!!!
**Sleep: **It has been fantastic. I only wake up once or twice and I can go right back to sleep.
Best moment this week: Seeing my belly move with Little Lady B if she punches / kicks hard enough.
Movement:  My child is a raver. She is constantly moving right now. It's kind of distracting.
Food cravings:  Lately (I think it's because of the heat/humidity) I haven't been in the mood for food, just ice water and popsicles.
Gender:  Little Lady
Belly Button in or out? In right now, but I just have to stretch my stomach a bit and it pops out. I predict in a few weeks I will have an outie. This week I found a freckle in my belly button that I never knew was there before. I have named him George.
What I miss: Nothing this week. I'm pretty content.
**What I am looking forward to: **Moving and setting up her nursery. And daycare tour on Monday.
Milestones:  Her eyes are forming and will soon start to open. Her eyelashes are now grown as well. Her immune system is getting ready for the outside world by soaking up my  antibodies. She is taking breaths too. She is growing up so fast!
TO DOs:
Start the pediatrician search
Find a daycare
Daycare tour on Monday
Baby room
Find a Medical supply store to order/get my breast pump.