23 Weeks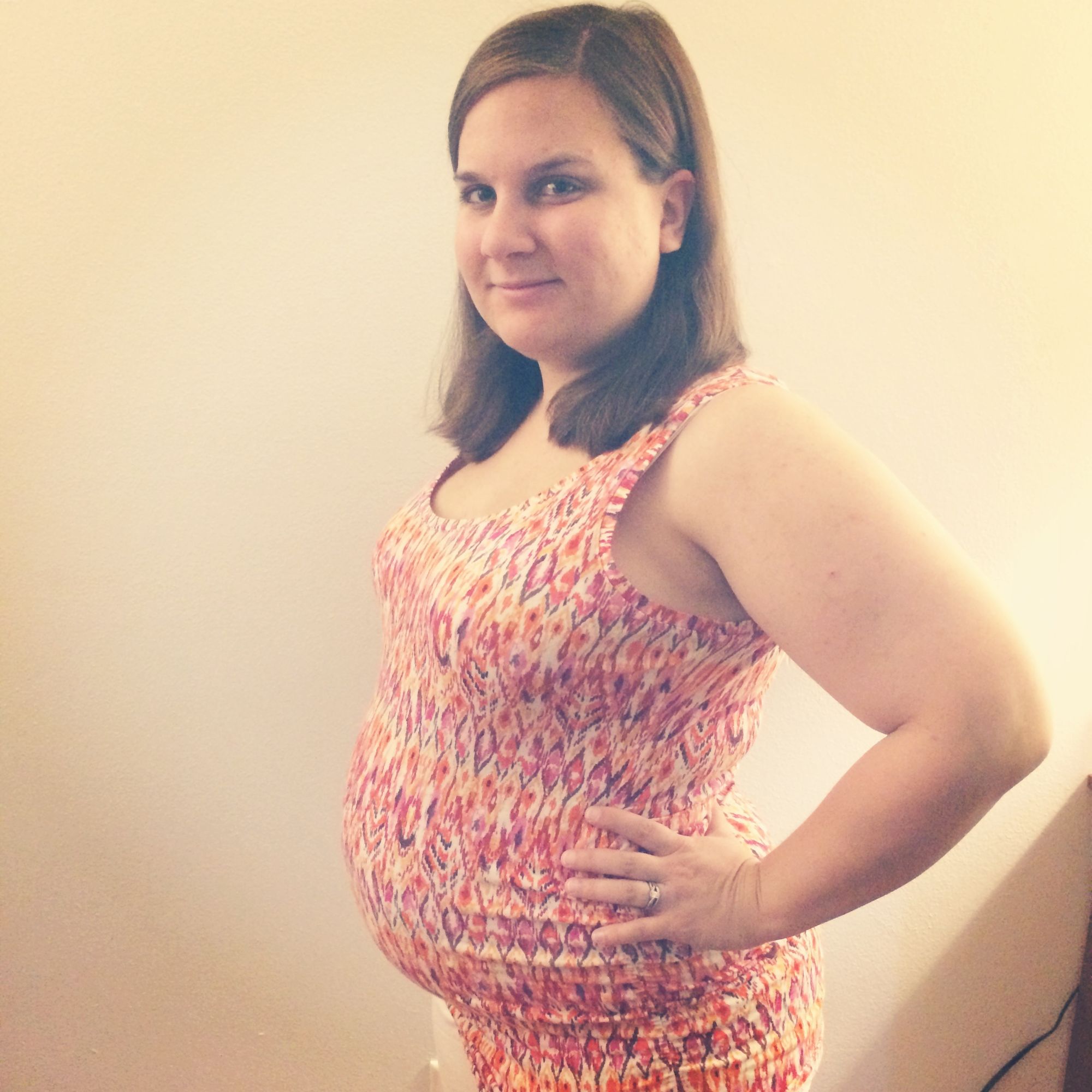 23 weeks down, 17 to go. It seems like that is not a lot of time. Although when I was 17 weeks I felt like those weeks took forEVERRRRR. Oh well I guess we will see how this goes. Hopefully not too fast. We have a lot to do before this baby comes!
**WHAT'S BEEN HAPPENING?:
**Where do I begin? Well, since the last blog Ben and I have closed on our house, vacationed in Las Vegas, and went on an IKEA shopping spree. Let's begin shall we?
Since our closing got pushed back a day, we ended up closing on our house on Friday, May 30th. Our lender called Ben and told him that since we were renting back to the previous owners for a month the $825 that were paying us was just going to go towards the closing costs. Apparently the title company had an issue with that, and we ended up writing a check for about $500. Which is way less than what we were expecting to pay in the first place. And they were really nice about it since it was so late in the afternoon the accepted a personal check instead of making us go and get a cashiers check. So… Once that was done we signed our lives away for 30 years (probably only 5-7 in this house if we keep having kids ;).). So we became *Homeowners/Landlords *all in one day. Amazing. **When will we be moving? **Since our lease isn't up until the end of July, we decided to take the whole month to move. Although I would like to be almost 100% in the house by the second weekend. We shall see.
As most of you know Ben and I went to Las Vegas for a long weekend/babymoon/visit/love up on the family time. We had such a great time!!! We got there Saturday night and left Wednesday morning. Here are some of the HIGHLIGHTS!

Ben and I waiting for take off
**

**
Brad invited Ben to go golfing the next day (sunday) so they went to Wal-Mart and got the XG4 golf clubs ($89) so they would't have to rent clubs  for the same price (now all the visiting Beneshs' that golf have clubs to use). These clubs apparently were amazing, and they didn't break as predicted. How nerdy are these two? So sweet, they match!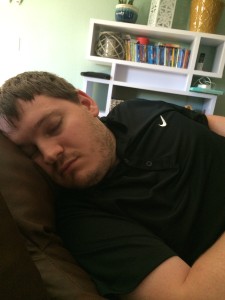 *   The Result of a day of golf.*
While they were out golfing Jazzmen, Ma$e, AJ, & I went to breakfast at Rachel's. All I have to say is Oshkosh needs one. I really really would love some of their french toast right about now.
It was also Brad's birthday while we were there. We went to the Linq and explored, ate at The Flamingo buffet (OMG pregnant lady HEAVEN. Let me tell you. YUM). We then went on the HighRoller which is the tallest observation wheel in the world (bigger than London's). It was pretty great!
The rest of the time was spent eating buffets and Texas de Brazil (meat), and sitting out by the pool and in the pool in my bikini (no shame) with lots and lots of sun screen on. The bump also got so much love. I don't know who misses Jazzmen's belly rubs more… me or the baby. There was also a lot of love spread out to Mason and AJ. And some quality time with Bri. I miss them already. I can't wait until October when I get to see them all again!
IKEA was amazing! We spent about 2 hours there. We picked up the baby's crib, mattress, and bookshelf that turns into a changing table if I can get my hands on the attachment. All thats left for us to get is a dresser and EVERYTHING ELSE

This is the set we got. We are sooo excited to build it all…. Well, Ben is
After 8 hours of traveling yesterday, we finally made it home. Only to find that the PS3 had decided to die. So… me being the awesome wife I am went out and got the new PS4 for Ben. Can we say most awesome wife ever. Not too sure what I was thinking, seeing as how we have a kid on the way and he wont get to use it too much once she gets here. But it has the blu-ray player and netflix so I can almost justify it.
On to the update:
How far along?  23 Weeks
**Total weight gain/loss: ** +10 From here on out I should be gaining .5lbs a week. We will find out for sure on Monday at our next appointment.
**How big is baby: **Baby is measuring in at 10.5 – 11.8 inches. That's about the size of a Grapefruit. Weighing in at 14 – 20.8 oz.
**Maternity clothes? ** I should be all set now.
**Sleep: **It's hard to find a comfy position. But when I find it, I sleep so well!
Best moment this week:  Seeing our Vegas family, and becoming homeowners.
Movement:  My child is a raver. She is constantly moving right now. It's kind of distracting.
Food cravings:  I love apples, French fries, popsicles, reese's peanut butter cups, and cinnamon raisin bagels
Gender:  It's a girl!!!
Belly Button in or out? In for now. Getting more shallow. creepy
What I miss: Sleeping on my tummy!
**What I am looking forward to: **Being able to move into the new house and getting the nursery all set up.
Milestones:  She is forming her nipples, and her face is fully formed now – she just needs a little bit more fat to round her out. She listens to my voice (I better stop swearing so much then hehe) and heartbeat –  even honking horns and barking dogs.
TO DOs:
Start the pediatrician search
Find a daycare
Find a Medical supply store to order/get my breast pump.
Sign up for the breastfeeding class
Find a birthing class and sign up for it
 21 week ultrasound
Start a baby registry
Coffee with Jessica and Julie
Buy maternity shorts and capris