22 Weeks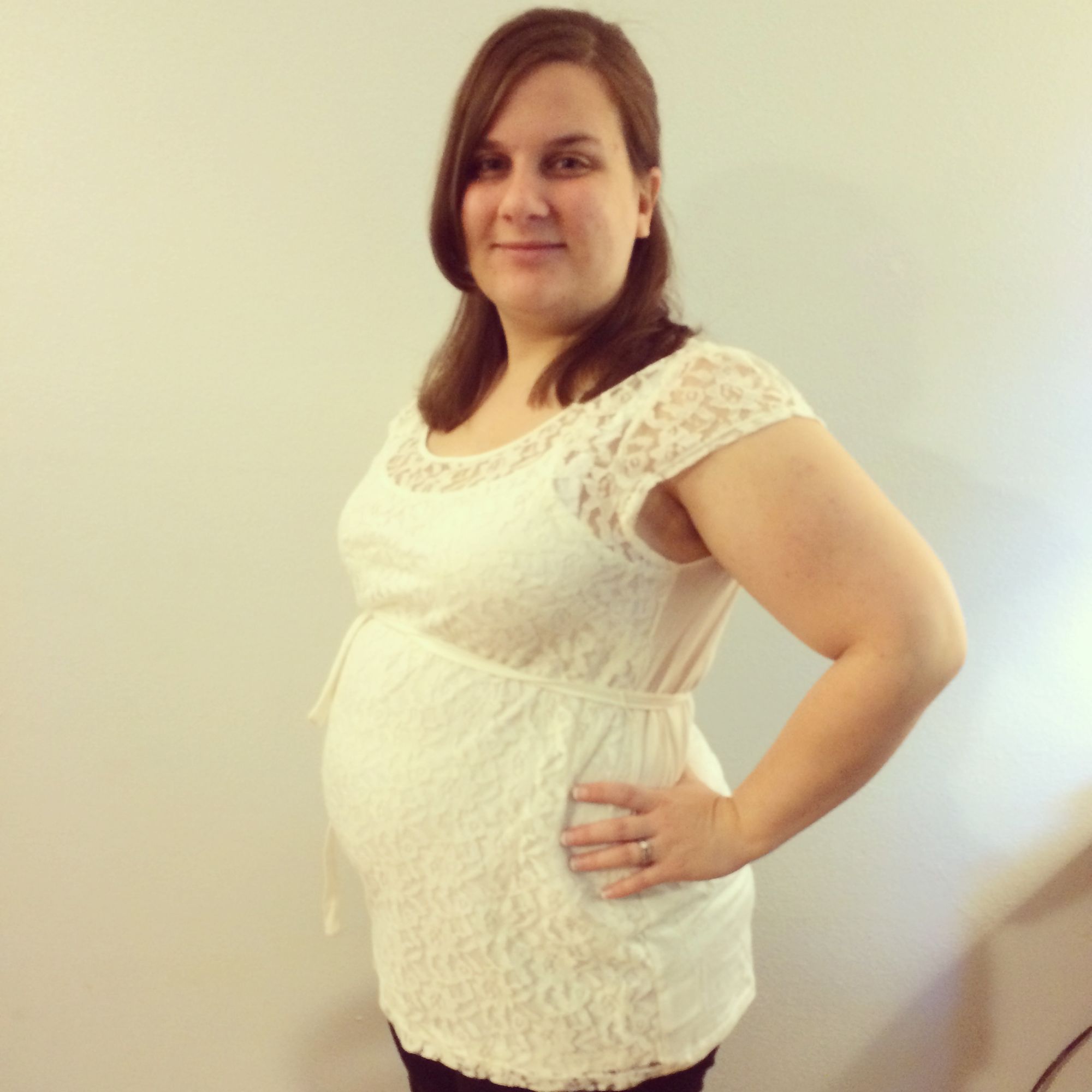 Hello, week 22! You creeped up on me pretty quickly. Where is time going? Now that we are no longer repeating weeks time seems to just be flying by!
I hope everyone had a great Memorial Day Weekend! Ours we pretty low-key and laid back. Ben spent a good amount of it in Washington Island. So I planted the beginning of my container garden (tomatoes and green peppers) and spent a lot of time watching Law & Order. Once I start watching I can't seem to stop. Gotta love that Jack and Lenny!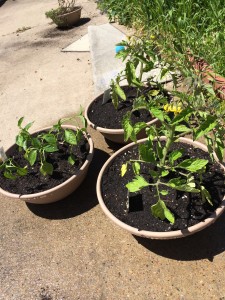 Once Ben came home on Sunday we went to High Cliff State Park and took Ruby on a hike! It was such a beautiful day!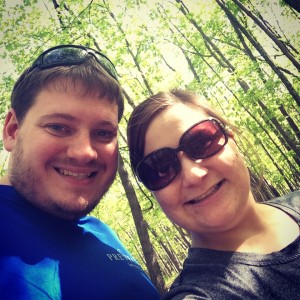 On monday we grilled out! And that pretty much sums up our holiday weekend. Like I said low-key and relaxing.
This week has also gone by so fast! I had an appointment today to have an ultrasound for a pain I was having up by my rib cage under my right breast. Well, the results came back and everything is fine. The figure that because my torso is small everything is getting squished up there and everything is just expanding to accommodate this little lady! I can already see how this child is going to be
haha!
We had our final walk through at our house yesterday. You can read about it here. So today we were supposed to close… BUT our insurance agent screwed up our paperwork. First they put down the house that we are renting as the house we are buying. And once they fixed that they put down the wrong date of our closing and they couldn't get it fixed in time. So now we are closing tomorrow. fingers crossed
Now on to the update!
How far along?  22 Weeks
**Total weight gain/loss: ** +10 From here on out I should be gaining .5lbs a week. Oh dear!!!!
**How big is baby: **Baby is measuring in at 10.5 – 11.8 inches. That's about the size of a Papaya. Weighing in at 14 – 18oz.
**Maternity clothes? ** I was wrong about my maternity clothes quest. Turns out that one trip to Motherhood Maternity Outlet and $131 dollars later I have 3 tank tops and a pair of shorts, capris, kakhi capris, and a maxi skirt later I think I'm done. I hope for my wallets sake
**Sleep: **To be honest it sucks right now. It seems I can't get comfortable (no matter how many pillows I use). Plus it seems that every little noise wakes me up. UGH I hope it will get better.
Best moment this week:  Ben feeling our little girl for the first time this morning. She was having a rave in there. It was crazy!!!!
Movement:  My child is a raver. She is constantly moving right now. It's kind of distracting.
Food cravings:  I love apples, French fries, popsicles, reese's peanut butter cups, and cinnamon raisin bagels
Gender:  It's a girl!!!
Belly Button in or out? In for now. Getting more shallow. creepy
What I miss: Sleeping on my tummy!
**What I am looking forward to: **Closing tomorrow. Leaving for Vegas on Saturday!!!!!!!!!!!!!!!!!!!
Milestones:  She has more developed eyes and lips. She is looking more and more like a newborn. She is also sleeping in cycles — about 12 to 14 hours a day (I wish I could do that).
TO DOs:
Start the pediatrician search
Find a daycare
Find a Medical supply store to order/get my breast pump.
Sign up for the breastfeeding class
Find a birthing class and sign up for it
 21 week ultrasound
Start a baby registry
Coffee with Jessica and Julie
Buy maternity shorts and capris